Salt Lake City-based musician J-Rad Cooley is a singer/songwriter, piano player, harmonica player, and a unique storyteller. With a distinct sense of blues, melody and groove, this new Vizztone artist is releasing his debut album, Yard Sale, produced by top-notch harmonica player and producer Tony Holiday.
Cooley's songs show that his influences run the gamut from Blind Willie McTell to Ray Charles to The Band, some with a New Orleans twist or a distinct ragtime flavor. For his impressive debut, he got together with Memphis-based musician/producer Tony Holiday in Wild Feather Recordings, the Hendersonville, Tennessee studio of Zach Kasik (bassist for Too Slim & the Taildraggers).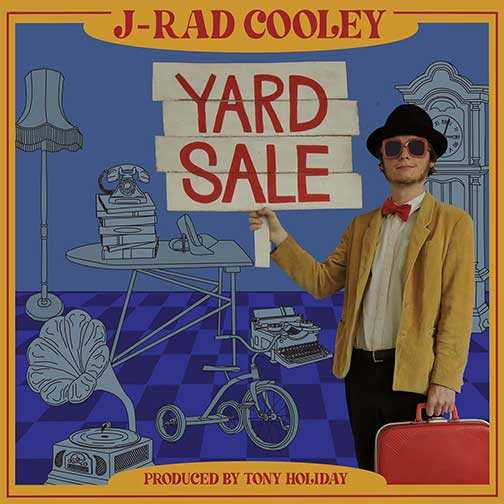 Yard Sale consists of original compositions save one classic cover, with four tracks featuring GRAMMY-nominated piano player Victor Wainwright. Supporting album musicians include bassists Kasik and Josh Karrick, guitarist Aubrey McCrady, and drummer Shake E. Fowlkes, with guests including Tim "Too Slim" Langford on guitar and Hannah Jason on background vocals.
Premiering today is the single "The World Will Call Me Mister," which touches on the pain of leaving your roots and the challenge of proving yourself in another place. Cooley fronts a full studio band, including backup singers, with his soulful vocals and piano playing enlivening this original track.