Whilst exploring a range of genres, Ruth's experiences of living with chronic disabilities take her into dark places where the blues run very deep: "It's dark and getting darker/Living six feet underground." Despite the underlying pain and anguish, "Black Hole" is paradoxically uplifting because of the contrasting vibes which include catchy, rhythmical, atmospheric choruses. It is as if Ruth is creating a new genre of 'alt-blues' where contemporary meets traditional which brings her music to a wide audience. 
The song and accompanying video have an otherworldly, almost celestial feel with their swirling dreamlike sequences, the haunting, evocative vocals and instruments combining harmoniously in a series of climactic events reflecting the mood of the lyrics. From the outset, Ruth bares her soul with honesty, the words flowing from her heart, exposing her vulnerability.
The finale reaches a crescendo of epic proportions which takes Ruth's exceptional vocal range to its peak of despair as she reaches screaming point, with the disturbing realization that, "I'm a black hole sucking you in."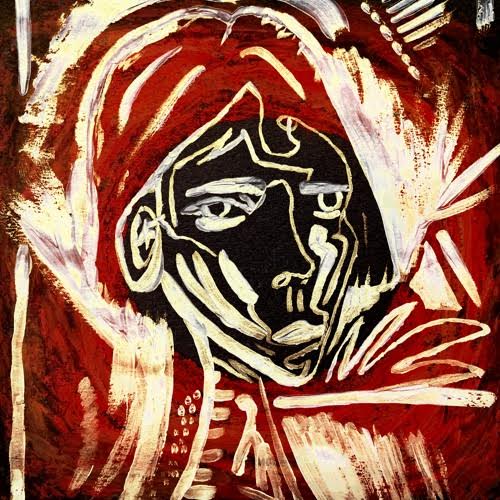 Ruth explains:
Like all of us, I've had a tough time over the last few years, and at times have been sucked into whirlpools of anxiety, sadness, sometimes anger. But I drag people down with me, and it's always those closest. And I never see it at the time. This song is a kind of therapy and acknowledgment of that – I'm taking responsibility.

Musically I'm really enjoying the vibe of artists like Noga Erez and PinkPantheress and yeah, Billie Eillish. I wanted to take some of that and mix it with the more organic, classic songwriting that I've always loved – Carole King, Nina Simone. You know, the greats.
Since last October, Ruth's debut EP Nothing's Perfect consolidated the success of her first solo single "I'd Give It All," achieving a combined total of a quarter of a million streams on one platform alone. She has also added to her extensive collection of awards including Women Make Music and continues her role as an ambassador for Attitude Is Everything, a national charity that improves deaf and disabled people's access to live music. Ruth's creativity, positivity and ineffable spirit make her a powerful role model shining a light for her generation."Black Hole" released March 1st on Pink Lane Records.
Lyrics:
I had to pull it all apart
Cause I see better in the dark
Shadows moving up the wall
Maybe they're not they're all
I crawled into Pandora's box
Don't open me I'm a paradox
You say it's love that it's a curse
Never see me at my worst
You could only ever want me
Cause you never really knew
It's dark and getting darker oh oh
How could you ever find me
When all I do is hide?
It's dark and getting darker
Living six feet underground 
My heart is beating in my head
Syncing with the weight of breath
Spiders on the walls at night
Dance about behind my eyes
Wake up on the bathroom floor
I know that I've been here before
To be born you got to live a life
To live you've got to die
You could only ever want me
Cause you never really knew
It's dark and getting darker oh oh
How could you ever find me
When all I do is hide?
It's dark and getting darker
Living six feet underground 
Black hole sucking you in
Oh no it's happened again
I'm a black hole sucking you in
And everybody knows that I'm a black hole
You could only ever want me because you never really knew me
Getting darker getting darker
How could you ever find me when all I do is hide me
Getting darker getting darker getting darker 
Black hole sucking you in
Oh no it's happened again
I'm a black hole sucking you in
And everybody knows that I'm a black hole
*Feature image credit: Amelia Read Photography