The Cowboy Junkies' very first record Whites Off Earth Now!! recorded in 1986 and Songs of The Recollection dropping on March 25th are like bookends in a fabled career now 35 years old.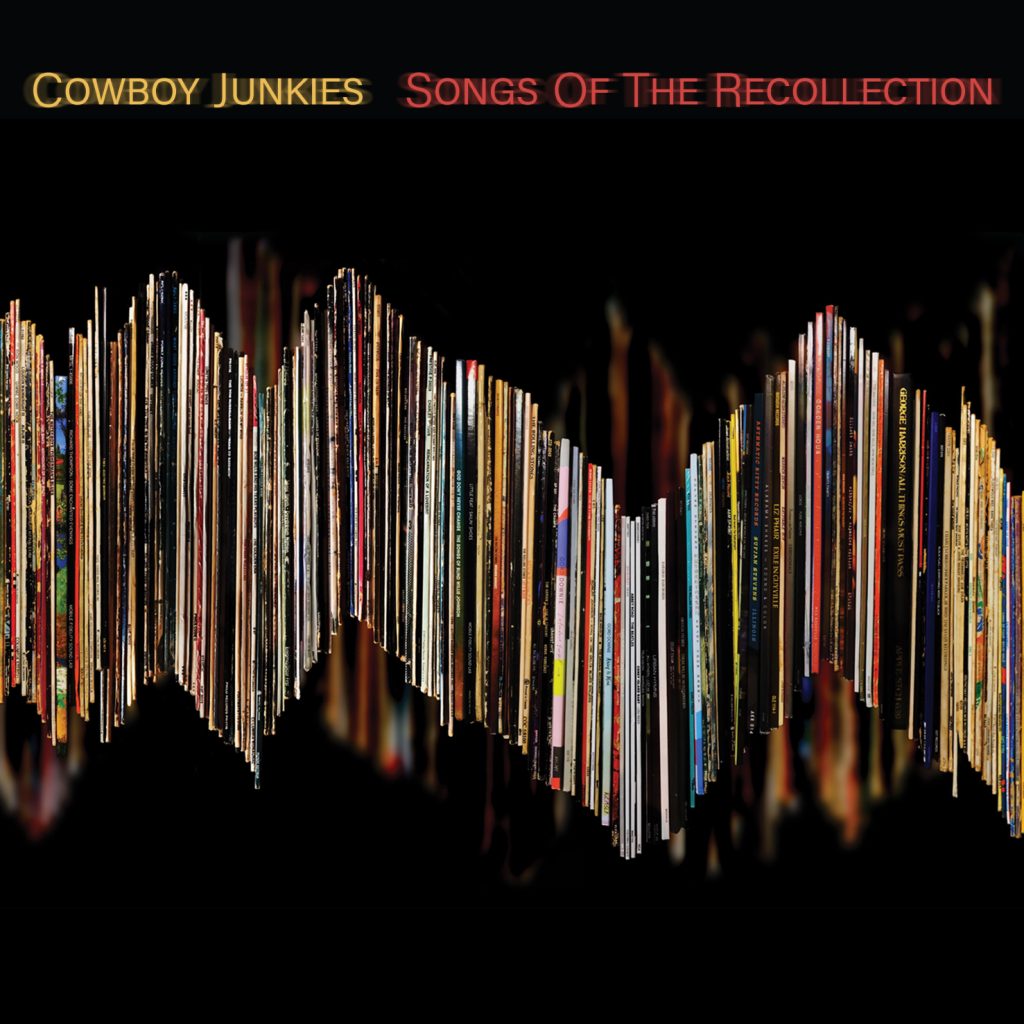 Whites Off Earth Now!! "covered" songs by Lightning Hopkins, Robert Johnson, John Lee Hooker, Bukka White and Bruce Springsteen. Songs of The Recollection "covers" songs by Neil Young, Ziggy Stardust, and Bob Dylan. Culturally, they "cover" the waterfront from Gordon Lightfoot's "The Way I Feel" to The Cure's "Seventeen Seconds," and from the Rolling Stones' "No Expectations" to Gram Parsons' "Ooh, Las Vegas." 
I put the word cover in quotation marks because the Cowboy Junkies' versions are covers in the same way that a homemade patchwork quilt is a "cover" on granny's bed. Don't tell Junkies guitarist Michael Timmins that any song on any of the band's 25 albums is a cover. 
"I don't think of them as covers. I think of them as our songs. Once it gets to the point where we truly inhabit them, and I'm proud of them and (we do what we do with them) they become our songs. They're our expression, and actually that's a really cool thing. That's when you know you've really captured a song for yourself and hopefully in a way that's affecting other people. 
"Certainly, Whites Off Earth Now!! is about as far away from Robert Johnson going through my view and life experiences as I can get. His music really affected us. It's intense and it's otherworldly and it brings us to another place we didn't recreate . We didn't want to try to recreate that, not that anyone can play like him. 
"But we knew we would take that experience we had when we listen to him and spin it out with our own pain, our own vibe, and our own experience and turn it into something else which came forth with that weird, ghostly world, right? It's the world that would affect other people and what's going on. We just make sure that it's always honest and true to how we feel and how we interpret it. We've got to be able to share ourselves. Yeah, ok, that's a true expression, and that's honest. That's good enough."  
Most of the artists "covered" on both albums have an element of tragedy or imminent danger attached to them already, but The Junkies push them into uncharted territory. On "Don't Let It Bring You Down" and "Love in Mind" by Neil Young, ominous instrumentation accents Margo Timmins' trademark long-black-veil-in-a-graveyard imagery on vocals. On "No Expectations" by The Rolling Stones, Margo captures Mick's somber side, a white privileged answer to blues' dark side. Vic Chestnutt's "Marathon" is mesmerizing like watching a black widow spider emerge from under a rock, knowing there are 100 more underneath the stone.
It's taken pop culture decades to catch up to where the Cowboy Junkies were as early as 1986 in co-opting the angst – and horror – of the black experience in 100 years of black blues. Jordan Peele, the director of films Get Out and Us, takes the viewer to a similar place. Few white blues rockers are able to get beyond the surface of the blues standards they cover to pick at the scab of their true meaning. The Cowboy Junkies do it with the same deep cuts as Peele's horror films. 
"We're very happy, fun people," bass player Alan Anton insisted in our 2004 interview. He met Michael Timmins when they were both in kindergarten and were in two other bands together before forming The Cowboy Junkies, Hunger Project and Terminal. "We're not morose or anything, but people are gonna read that into our personality. They're gonna think you're like that, but in terms of the actual lyrics and music, I think what we like about it is its music you have to come to. It's not gonna hit you over the head and make you feel good. It's kind of weird music, really, to most people. You have to get into it. I think people who make an effort to get into it realize the complexity. I think eventually what we feel is there's a kind of joy in the middle of it all."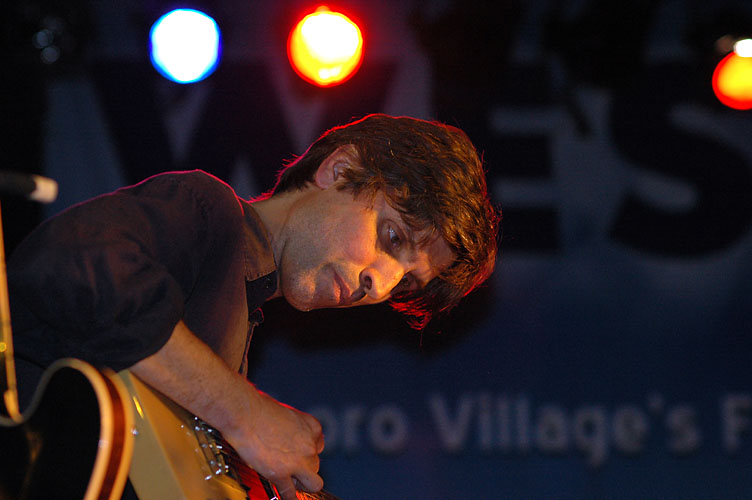 They say whatever doesn't kill you makes you stronger. Gram Parsons' "Ohh, Las Vegas" re-imagined on Songs of The Recollection was one of the numbers on Gram's Grievous Angel album, itself a kind of intimate eulogy presaging his death with its lyric: "Spend all night with the dealer/Just tryin' to get ahead/Spend all day at the Holiday Inn/Just tryin' to get out of bed." 
One can argue that Gram's songs were knives that caused him to bleed out. Margo's singing on the other hand makes her and her fans stronger by facing our horrors that make us stronger.  
At the time Whites Off Earth Now!! was recorded, Margo was a social worker who'd never sung publicly before. The album was recorded using only one microphone, and although it was initially available only in Canada. It helped them land a major-label deal with RCA. 
Trinity Sessions, their second recording released in 1988, was recorded in a rural Canadian church. The location is credited with contributing to the ambiance of the sound that would become their trademark, a kind of 19th century Dickensian Victorian reflective quality that is more pervasive than their acknowledged debt to Lou Reed and the Velvet Underground with their "cover" of "Sweet Jane." 
Today, they tour the world with a sound that remains true to their original muse.  
One sister Margo, two brothers – Michael and drummer Peter –  with Alan, a friend since he went to kindergarten with Michael, The Cowboy Junkies are family and their music is steady and steadfast. 
Michael recalls the magic of recording the record that started The Cowboy Junkies on their odyssey. "We weren't in a studio. We were in a 10 ft. garage covered with obnoxious things, rugs including dead space. To me, that's a fascinating kind of record, too. To me that's a really cool sounding record as well, very unique sounding." 
Margo Timmins (vocals)
Michael Timmins (guitar)
Peter Timmins (drums)
Alan Anton (bass and keyboards)
Jeff Bird (electric mandolin)
Produced, recorded and mixed by Michael Timmins Mastered by Peter J Moore.
Lyrics by David Bowie
The Cowboy Junkies are currently on tour: 
March 3 Port Washington, NY Landmark on Main Street 
March 4 & 5 NYC, NY City Winery NYC Pier 57 
March 6 Albany, NY Sawyer Theatre 
March 8 Homer, NY Homer Center for the Arts 
April 9 Ardmore, PA Ardmore Music Hall 
April 10 Alexandria, VA The Birchmere 
April 12 Portsmouth, NH Portsmouth Music Hall
April 13 Northampton, MA Academy of Music 
April 14 Lexington, MA Cary Hall 
April 15 Ridgefield, CT The Ridgefield Playhouse 
May 12 Norfolk, VA Virginia Arts Festival 
May 13 Annapolis, MD Rams Head On Stage 
May 15 Hopewell, VA The Beacon Theater