ANTI- Records has announced a May 20th release date for Carry Me Home, a new album featuring Mavis Staples and Levon Helm. Recorded in 2011 at Levon Helm Studios in Woodstock, NY, this would be their last performance together, as he passed away the following year.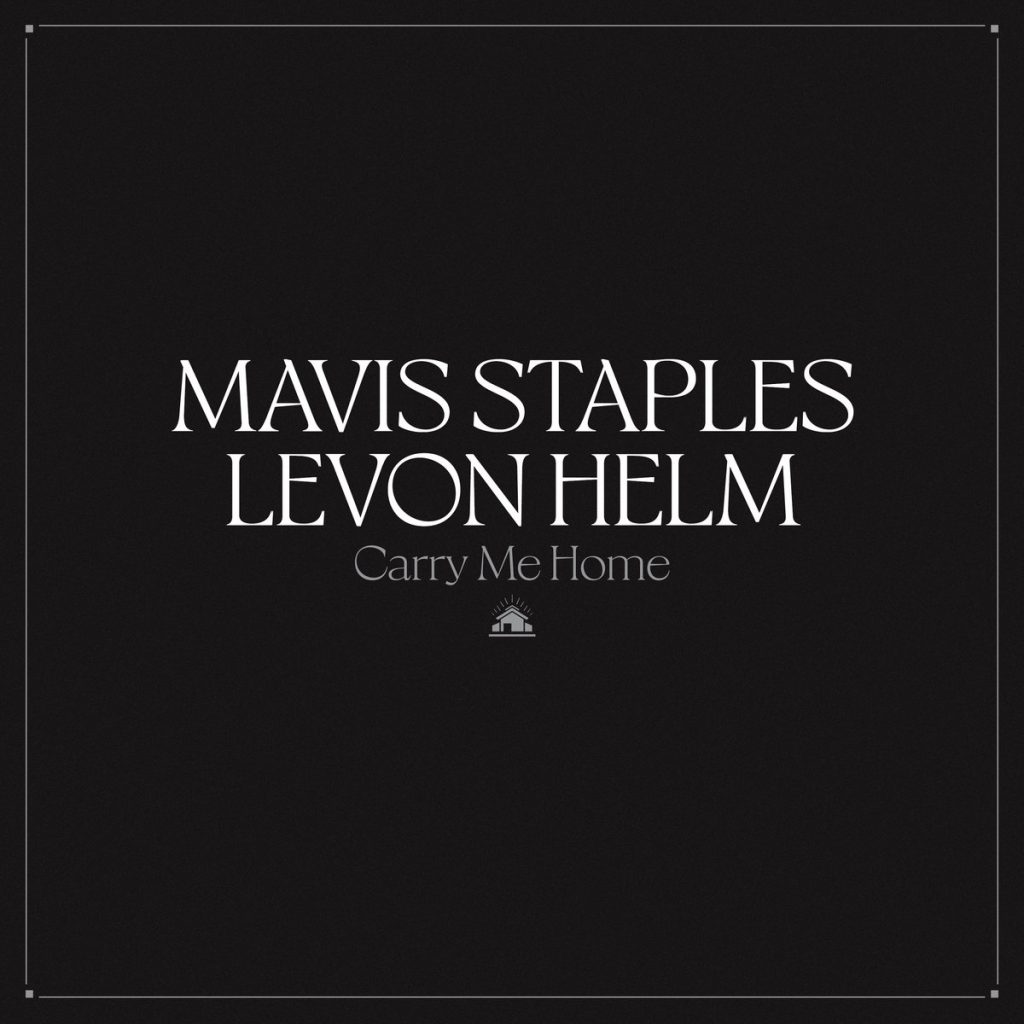 Staples said in a statement, "It never crossed my mind that it might be the last time we'd see each other. He was so full of life and so happy that week. He was the same old Levon I'd always known, just a beautiful spirit inside and out."
Carry Me Home can be best described as a tandem journey back to their roots, and presents both the legends' bands at peak performance. The title track is the pair's rendition of Fred McDowell and Reverend Gary Davis's "Carry Me Home," and other artists covered include Bob Dylan, the Rolling Stones, and Nina Simone. 
"My dad built The Midnight Rambles to restore his spirit, his voice, and his livelihood," says daughter Amy Helm, who is on backup vocals. "He'd risen back up from all that had laid him down, and to have Mavis come sing and sanctify that stage was the ultimate triumph for him."
Staples remembers, "We hugged and hugged and hugged." I just held on to him. I didn't know it'd be the last time, but in my heart and in my mind, Levon will always be with me because I take him everywhere I go. Yes, indeed. I can see him right now. And some sweet day, we'll be together again."
Mavis Staples tour dates w/ Amy Helm:
6/4 – Barcelona, Spain – Primavera Sound 2022
6/7 – Brussels, Belgium – Ancienne Belgique*
6/8 – Paris, France – La Cigale*
6/10 – Hilvarenbeek, Netherlands – Best Kept Secret 2022
6/11 – Kidlington, UK – Kite Festival 2022
6/13 – Stroud, UK – Subscription Rooms*
6/14 – Edinburgh, UK – Usher Hall*
6/16 – London, UK – Union Chapel*
6/17 – London, UK – Union Chapel*
6/19 – Newport, UK – Isle of Wight Festival
*with Amy Helm