Windy City Wednesday is the newest offering from American Blues Scene where we share classic and sometimes forgotten blues albums from some of the most iconic Chicago blues men and women ever to grace wax. This edition focuses on the album Gotcha! by Barkin' Bill Smith.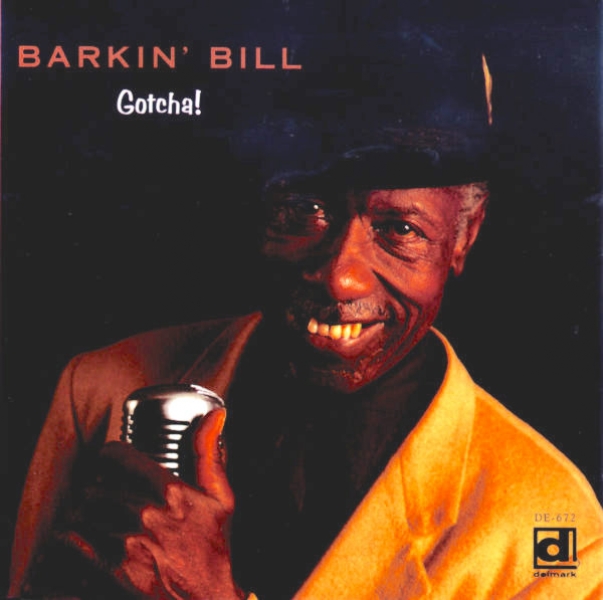 This is a jewel of pure Chicago blues. Stylistically, Barkin' Bill was close to the great Joe Williams, whose warm, reassuring vocals, says Bill, have always been "like a friend" as well to singers like Percy Mayfield, Jimmy Witherspoon, Big Joe Turner, Wynonie Harris, Brook Benton, and other crooners and shouters of the '40s and '50s. And while he borrows liberally from others' songbooks, he was himself entirely an original for nearly 50 years.
The veteran vocalist wraps his suave, bottomless pipes around a well-chosen cross-section of covers, from Duke Henderson's jump blues "Get Your Kicks" and Johnny "Guitar" Watson's "I Love to Love You" to tougher straightforward blues originally cut by Freddie King, Guitar Slim, Jimmy Rogers, and Little Walter. A cadre of local session aces provides fine support, especially guitarist Steve Freund (who receives a couple of instrumental showcases).
Smith was born on August 18th, 1928 in Cleveland, Mississippi and later relocated to East St. Louis, Detroit and finally Chicago. He obtained his stage name from Homesick James in 1958, after the pair had worked together. Smith sang in front of various blues bands around Chicago for many years. He was initially influenced by Joe Williams, Jimmy Witherspoon and Brook Benton. He made his recording debut in 1991, singing on Dave Specter's first album, Bluebird Blues. Delmark Records issued Smith's solo debut album, Gotcha!, in 1994, with Steve Freund playing guitar.
In his later years declining health restricted his live appearances. Smith died of pancreatic cancer in Chicago on April 24th, 2000, at the age of 71.
*Feature image from the Delmark Records archives, courtesy of Bob Corritore.