Famed Chicago blues guitarist and vocalist Jim Schwall — co-founder of the influential and popular Siegel-Schwall Band — died of natural causes at his home in Tucson, Arizona on Sunday, June 19, 2022. He was 79.
Known for his distinctive guitar sound — he played an amplified Gibson B-25 acoustic — Schwall helped introduce the blues to the rock and roll audience with his easy-going, good-natured music. He was also a political activist, a teacher, a photographer and a writer.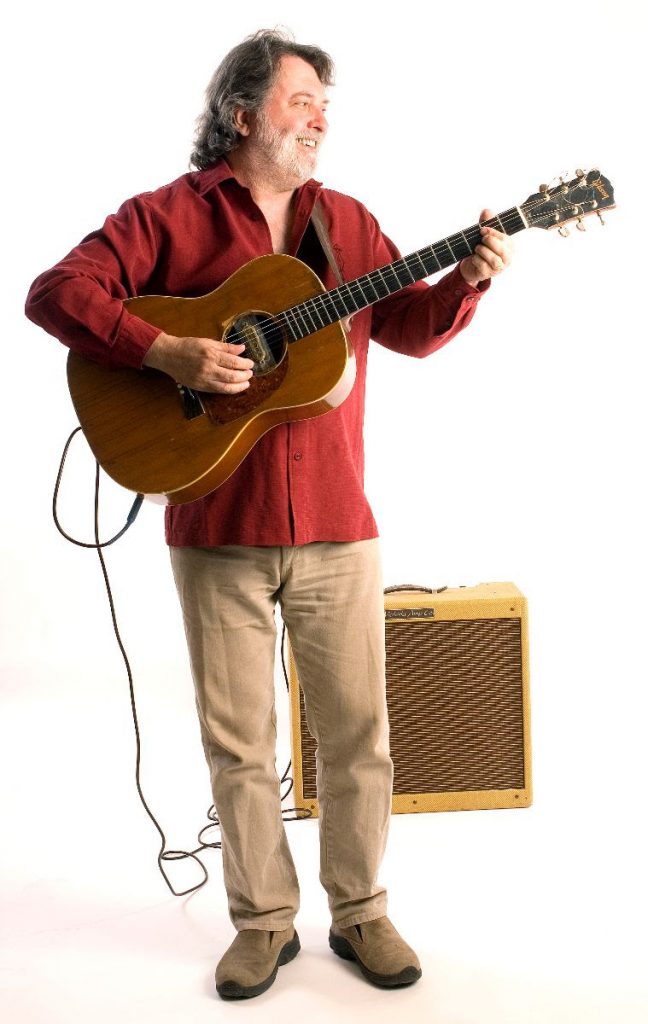 Schwall was born in Chicago on November 12th, 1942. He played drums and accordion in grade school before picking up a guitar in high school. He first met fellow musician Corky Siegel in Chicago in 1964 while both were in the Roosevelt University Jazz Band. The pair soon discovered their mutual love for the blues and eventually began performing as a duo, with Corky on harmonica and piano and Jim on guitar. They auditioned at Chicago's famed Pepper's Lounge on the South Side, and were hired to play every Thursday night.
According to Siegel, "The audience went wild, probably because we were so different." This led to a long-term musical residency at the club, and the pair played with several blues luminaries (who also became personal friends) including Muddy Waters, Howlin' Wolf, Little Walter, Otis Spann, Willie Dixon, Junior Wells and James Cotton. "We really got an education at Pepper's," Siegel says. After the Paul Butterfield Blues Band moved on, the Siegel-Schwall Band took over their residency at Big John's on the city's north side.
The band was signed to Vanguard Records by blues music historian and writer Sam Charters in 1965, and they released a total of five albums for the label. They toured coast-to-coast, and were instrumental in bringing blues to a whole new audience, performing at the famous Fillmore West, sharing the stage with rock royalty including Janis Joplin and The Jefferson Airplane. They next signed with RCA's Wooden Nickel imprint and released five more albums.

In 1968, they collaborated with conductor Seiji Ozawa of the Chicago Symphony Orchestra, combining for the first time blues with classical music. They recorded an album, Three Pieces For Blues Band And Symphony Orchestra, for the Deutsche Grammophon label in 1973. The album went on to sell over 300,000 copies.
After a hiatus, the Siegel-Schwall Band reformed in 1987 and released the first of two albums on Alligator Records, 1988's Siegel-Schwall Band Reunion Concert and 2005's Flash Forward. Schwall, who had previously relocated to Madison, Wisconsin, received a PhD in Musical Composition from the University of Wisconsin in 1993. Schwall released three solo albums beginning in 2007, including 2014's Bar Time Lovers for the Conundrum InterArts label. He recently relocated to Tucson, Arizona.
People should know, Jim was a beautiful humanitarian and a one-of-a-kind musician.

Corky Siegel
Schwall is survived by brothers William "Chico" Schwall and Steven Schwall, nephew Douglas Schwall and niece Esme Schwall Weigand.
Funeral arrangements are pending.