Windy City Wednesday is the weekly offering from American Blues Scene that shares classic and sometimes forgotten blues albums from some of the most iconic Chicago blues men and women ever to grace wax. This edition focuses on the album I Ain't Lyin' by Little Sammy Davis.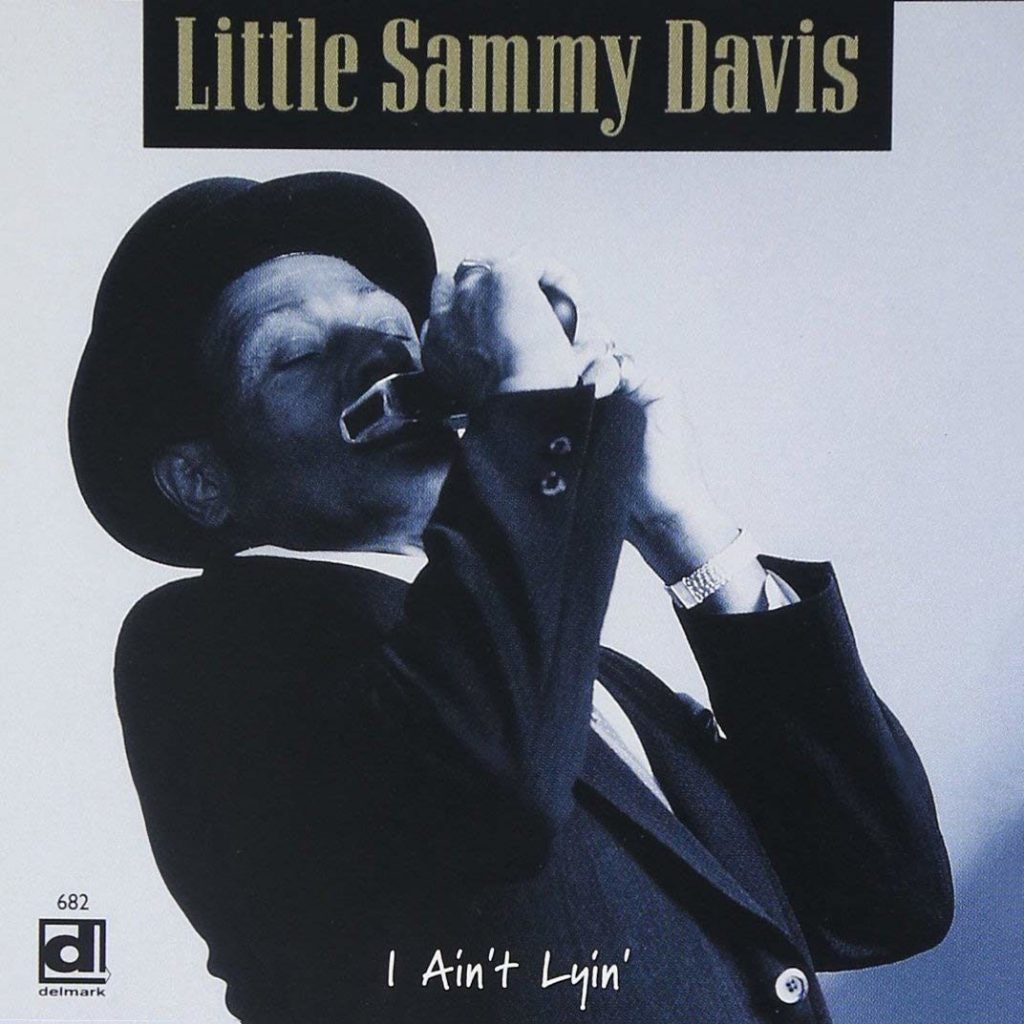 The enigmatic career of blues singer and harp player Little Sammy Davis was interrupted for two decades only for him come back and become a close musical associate of Levon Helm. But Davis already had a long history of working with some of the greats.
Born in Winona, MS, on November 28, 1928, he learned the harmonica at the age of eight. He left home at a relatively young age, settling in the Miami, Florida area where he played the blues but also worked in orange groves and sawmills to make ends meet. In the 40s and 50s, Davis played in traveling medicine shows with such artists as Pinetop Perkins, and Ike Turner. He spent nine years with Earl Hooker. By the late-50s, Sammy had settled in Chicago, playing with some of the cities preeminent bluesmen such as Muddy Waters, Jimmy Reed and Little Walter.
Married and settling in Poughkeepsie, NY in the early-70s, Davis recorded his first single, "Someday Blues," for a local folklorist but, when his wife died in 1973, he disappeared from the music scene and life in general.
It wasn't until 1990 that a chance conversation in a Poughkeepsie barbershop between DJ Doug Price and a local resident turned up Davis who was playing at a local club. Price began playing the few recordings of Davis which came to the attention of Fred Scribner, AKA Midnight Slim, who appeared on Don Imus' show on New York's WFAN radio. Scribner arranged a new recording session for Davis and an interview with Imus which led to his making numerous appearances on Imus in the Morning over the next few years. Davis and Scribner formed a duo that toured the U.S. More recordings followed along with the duo working as the "house band" for Imus' annual fundraisers.
In 1995, Davis recorded his first album, I Ain't Lyin' for the Delmark label which led to a W.C. Handy Award nomination, and to Davis being named the Comeback Artist of the Year by Living Blues magazine.
In the early-2000s, a former guitar student of Scribner's, John Rocklin, brought Davis to Woodstock, New York, to see Levon Helm, the former drummer and vocalist of The Band. Helm made friends with Davis, and Davis began joining him for performances at Helm's home in Woodstock and on tour with Levon Helm and the Barn Burners.
In 2006 Davis persuaded Helm that Fred Scribner would be the right choice on guitar. Scribner was hired, and the name of the group was changed to the Levon Helm Band. Helm started holding concerts at his home; recordings of some of these performances were released on the album Midnight Ramble Sessions, Volume One. The Levon Helm Band starring Little Sammy Davis with Fred Scribner on guitar performed on the Imus Show, promoting the release of the album.
In 2008, Davis suffered a stroke. He was able to resume performing the following spring. No longer able to travel on the road, he performed every Saturday at Helm's "Midnight Ramble". A second stroke less than a year later left Davis partially paralyzed. Little Sammy resided in a nursing home rehab unit in Middletown, New York, where he died on February 16, 2018, at the age of 89.