Montreal-based Justin Saladino leads a guitar-driven group that can be referred to as roots rock, contemporary blues, or anything from funky to country with one tune to the next. What is for certain, anything JSB will include powerful guitar playing, sultry vocals, and genre-blending compositions that are uniquely Justin's own signature.
Recently, the band performed at Montreal Jazz Fest as well as Joe Bonamassa's: Keeping The Blues Alive At Sea VII cruise. Sharing the stage with Jimmy Vivino, Keb' Mo' and Joe Bonamassa, himself.
In 2018, the 21st annual Maple Blues Awards nominated the group for New Artist of the Year in Canada. The following year, Blues and Roots Radio acknowledged JSB's country-crossover tune, "Third Week Of June," as 2018 Song of the Year under the group category. The band was also selected to represent Quebec and compete with over 200 other acts from around the world at the 2019 International Blues Challenge in Memphis Tennessee, hosted by The Blues Foundation.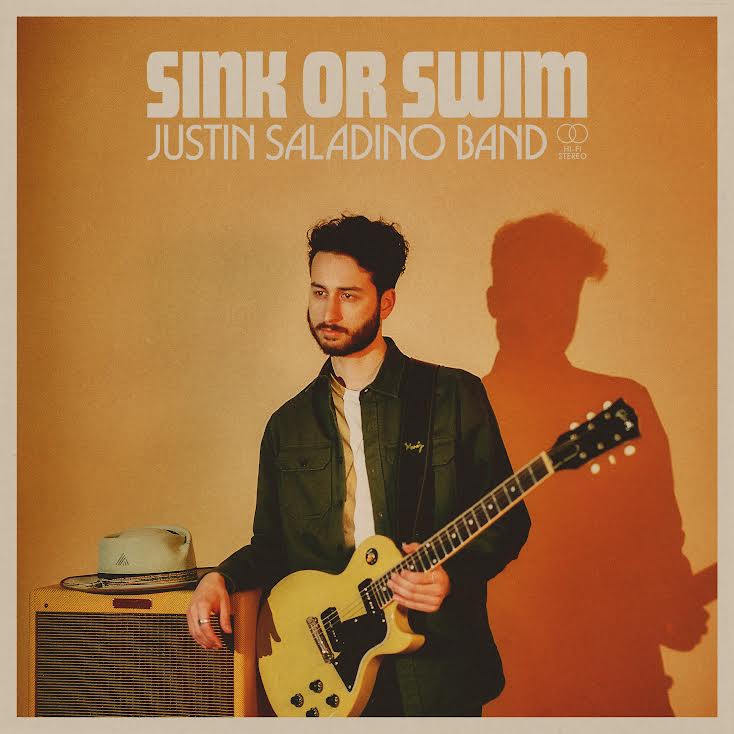 The new Justin Saladino Band LP, Honest Lies, is set to be released on September 16th. "Sink or Swim," the first single and opening track of the album, is a clear harbinger of what's to come for these musicians. The song boasts a delicious cornucopia of distinctive blues, roots, and Southern rock textures. In addition, the new album marks a more hard-hitting transition from what can be heard on 2018's A Fool's Heart.
Honest Lies was produced by fellow Canadian guitarist/singer-songwriter Ariel Posen, who used to play for the Bros. Landreth. Recorded in a 1970s studio through vintage gear at Tone Bender Studio, Justin is solidly backed by his longstanding band members Gabriel Forget on bass and Denis Paquin on drums.
Of the song's meaning, Justin Saladino tells ABS:
When the pandemic hit I started to have all kinds of doubts, as many did. I sat at home and watched my opportunities disappear, bank account empty as well as my health and previous relationship fall apart.

At the time, it wasn't so clear to me but as I sing and listen back on "Sink Or Swim," I can hear the desperation as well as my need to communicate what I felt was rock bottom for me at that point in time. I put my nose to the grindstone and things are looking up. With what was an amazing album writing and recording experience behind me, I really feel that I was able to make lemonade — so to speak.
Stay tuned for a soon-to-be-released video of the band performing "Sink or Swim."