The Reverend Shawn Amos is sharing a new single, an acoustic version of "Hollywood Blues" which he declares the official theme song to his celebrated semi-autobiographical young adult novel, Cookies & Milk (Little, Brown Books for Young Readers). A new animated series Cookies & Milk is in development at Disney Television Animation with Laurence Fishburne and Helen Sugland of Cinema Gypsy Productions set to executive produce alongside Amos.
The only child of William Morris agent-turned-cookie entrepreneur, Wally "Famous" Amos, and singer Shirley "Shirl-ee May" Ellis, young Shawn spent hours in shadowy nightclubs, on the funky streets of '70s Hollywood, and in his own broken home, listening intently to people's stories. Shawn helped make his father's cookie hustle real. Evidently, all was preparation for Cookies & Milk, an ode to the strength of family and the power of forgiveness, set to an insistent, life-affirming beat.
Amos recorded the new version of "Hollywood Blues" after his 2022 book tour, in the backporch blues style of The Cause of It All, a duo record with Chris "Doctor" Roberts that brought ancestors into the room—Muddy Waters, John Lee Hooker, Willie Dixon, who all influenced his life and work.
I carried my acoustic guitar with me on the road —looking for a way to bring the stories in the book closer to my songs. I'm still surprised how many clues were buried in "Hollywood Blues" long before I had even started writing Cookies & Milk. It's the first time Doctor Roberts and I have ever played guitar together—something we plan to do on stage in the coming months.

The Reverend Shawn Amos
The full-band version of "Hollywood Blues" (co-written and produced by Grammy nominee, Mindi Abair) can be heard on the Cookies & Milk companion album Hollywood Blues: Stories and Songs from the Family Tree (1997-2022) and honors both the roots and the fruits of the Amos tree, created and sustained down the decades by music from the heart. Check out the album here.
Amos has also released a new episode of his podcast The Cause of It All with Rodd Bland, son of Bobby "Blue" Bland. In this series about race, legacy and the blues, Rodd talks about growing up playing drums behind his dad, lessons learned from his godfather, B.B. King, and keeping his father's legacy alive with his own Blues Music Award-winning tribute project, Rodd Bland and the Members Only Band.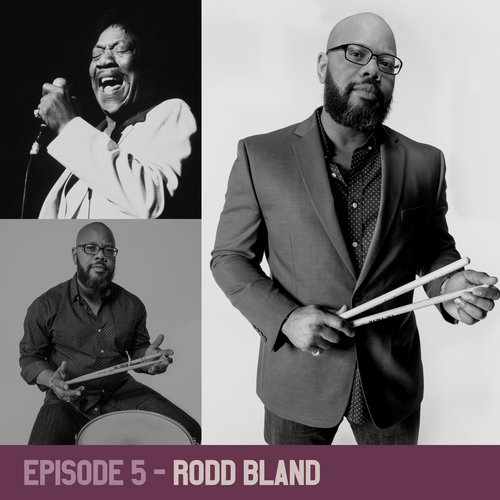 The Cause of It All podcast is out now on all platforms, and features conversations with Alex Dixon (grandson of Willie Dixon, who raised him from a child), Zakiya Hooker (daughter of John Lee Hooker), Vanessa Thomas (daughter of Rufus Thomas), and John Hammond, who remembers his front row seat at the civil rights movement.
Hear "Hollywood Blues" (Acoustic)
Order Cookies & Milk
Hear The Cause of It All podcast
Hear Hollywood Blues: Songs and Stories from the Family Tree (1997-2022)