Welcome to Windy City Wednesday. In this weekly offering from American Blues Scene we share classic and sometimes forgotten blues albums from some of the most iconic Chicago blues men and women ever to grace wax. This edition focuses on the album Jump In by Golden "Big" Wheeler.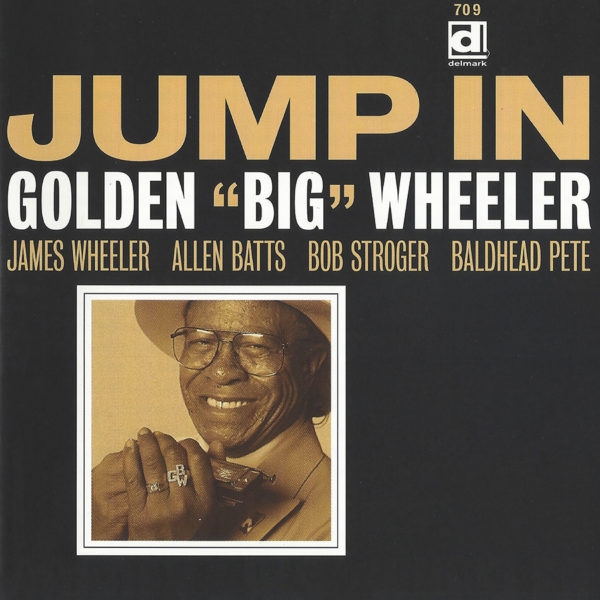 Golden "Big" Wheeler was a young man when he left Beaconton, Georgia. He was born in the Georgia town on December 15th, 1929. He left home in 1941 and ended up in Chicago in July, 1954 where he heard Little Walter playing at 38th and State. They soon became good friends.
Wheeler's enthusiasm for playing the harmonica began when he was working as a taxi driver. One of his regular customers was harp player Buster Brown, who later had a hit record with "Fannie Mae", in 1960. Wheeler fronted his own band by 1956, although he was a part-time musician, working for years as an auto mechanic to supplement his income and provide for his family.
By the late '80s he went into music full-time. The album Jump In, his 2nd for Delmark, is full of vibrant traditional blues. One listen to Wheeler's swooping and soaring harmonica, original compositions, unique voice and wonderful accompaniment will make you feel what a groovy date this was.
Jump In was recorded on August 18th & 19th, 1997 at Delmark Records' Riverside Studio with Bob Koester producing.
Whereas Wheeler's first album, Bone Orchard, backed by local band the Ice Cream Men (Johnny Burgin, Dave Waldman and Steve Cushing), featured a '50s-styled two-guitars-and-drums setting, Jump In has a fuller Chicago blues sound with an all star band featuring Wheeler on vocals and harmonica; his brother James Wheeler, guitar; Allen Batts, piano; Bob Stroger, bass; and Baldhead Pete, drums.
Golden "Big" Wheeler only released two albums in his lifetime, but his mark as a Chicago harp player of the highest order stands tall. Big died of heart failure in Chicago on July 20th, 1998 at the age of 68. This is a personal album from a personable and legendary blues gentleman, so jump in!
Check out the slow groove of "Fire on the Mountain."