In a recording career spanning some fifty years, bridging a range in time and style that reaches from the early days at Memphis' Stax Records to Carlos Santana's eight-Grammy year in 2000 and beyond, producer Jim Gaines has operated the mixing board for some of the greatest artists in American music. Journey, Huey Lewis, the News, Steve Miller, Stevie Ray Vaughan, and Dionne Warwick are just a few influential musicians that have entrusted their creativity and talent to his proven abilities.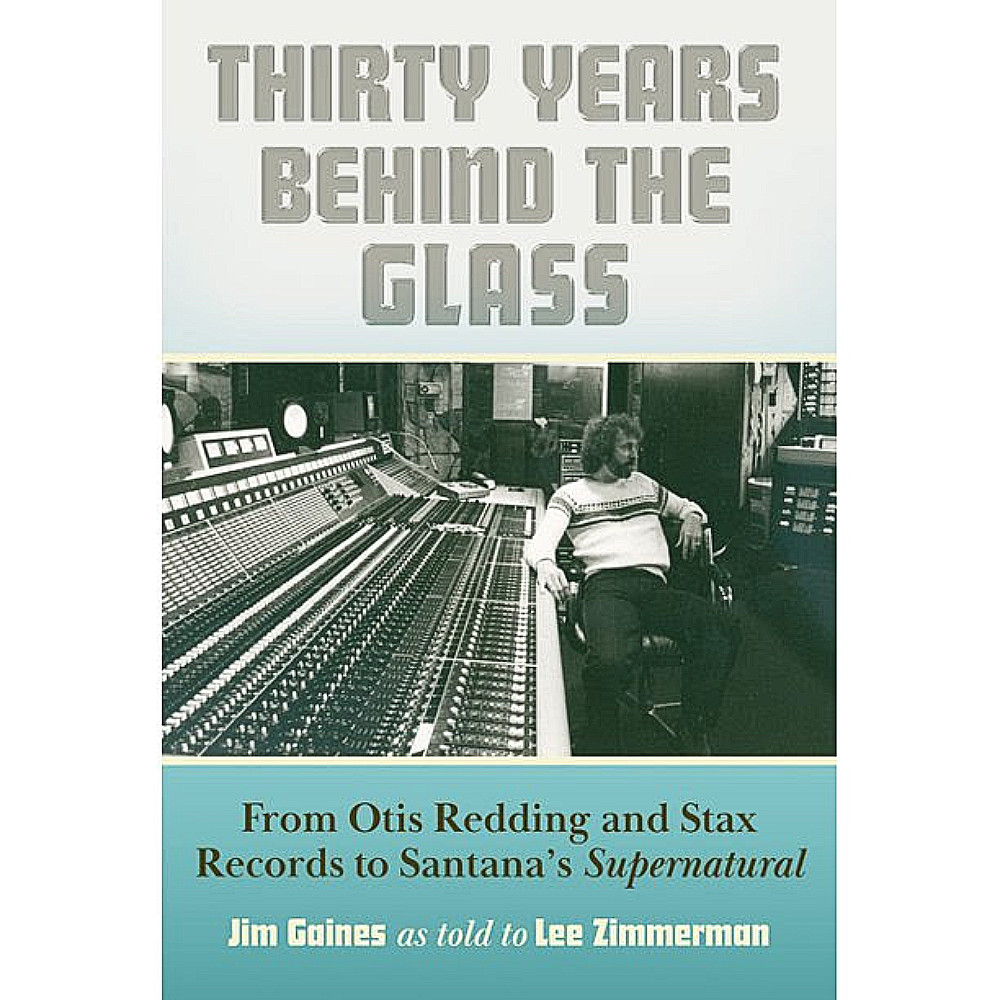 Gaines still remembers the day—April 4, 1968—when Martin Luther King Jr. was shot. Hearing the sirens and seeing the smoke rising from the downtown Memphis skyline, Gaines remembers loading tapes from Stax studio that night into various employees' vehicles to be taken away for safekeeping until the unrest in the city subsided.
Near the other end of his career, Gaines recalls receiving a phone call during a break in the session at Willie Nelson's studio near Austin, where he was recording demo tracks for the rising Texas group Los Lonely Boys. The date was September 11, 2001. Once again, there would be no more recording completed that day.
In this wide-ranging collection of personal interviews and reminiscences, Gaines, with the help of author Lee Zimmerman, offers readers the priceless opportunity to sit down with a true music industry veteran and hear a lifetime's worth of stories from inside the studio.
Thirty Years behind the Glass From Otis Redding and Stax Records to Santana's Supernatural will be released November 2nd via Texas A&M University Press.
Jim Gaines is a masterful craftsman. He understands capturing the sounds of eternity and infinity. You know by now who he has worked with (Stevie Ray Vaughn, Steve Miller, etc.) to enhance their music. I am forever grateful for Jim Gaines for sharing his knowledge, wisdom, and heart with me.

Carlos Santana
The list of artists above are primarily rock, pop, and soul artists, so what does Jim Gaines know about producing and engineering the blues? A short list of blues artists for whom Gaines has worked his magic include, Devon Allman, Stevie Ray Vaughan, Coco Montoya, Albert Cummings, Lance Lopez, Ana Popovic, Joanne Shaw Taylor, George Thorogood, Buddy Guy, Walter Trout, Anthony Gomes, Albert Collins, Luther Allison, Eric Gales, Lonnie Brooks, Tommy Castro, and John Lee Hooker.
Lee Zimmerman is the author of Americana Music: Voices, Visionaries, and Pioneers of an Honest Sound. Based in Maryville, Tennessee, he is a music writer and contributor to Goldmine, American Songwriter, Rock and Roll Globe, Living Blues, Bluegrass Today, and Holler. He is a former promotions representative for ABC and Capitol Records.