Whiskey Bayou Records proudly presents Alive in the New World by Alastair Greene, produced by Tab Benoit. This live album finds fast-rising blues-rocker Greene performing ten songs as a power trio with multi-instrumentalist Benoit on drums and bassist Corey Duplechin during a six-night "Takeover" at the City Winery in Chicago. The sold-out crowds infuse the band with the kind of energy that produces timeless performances.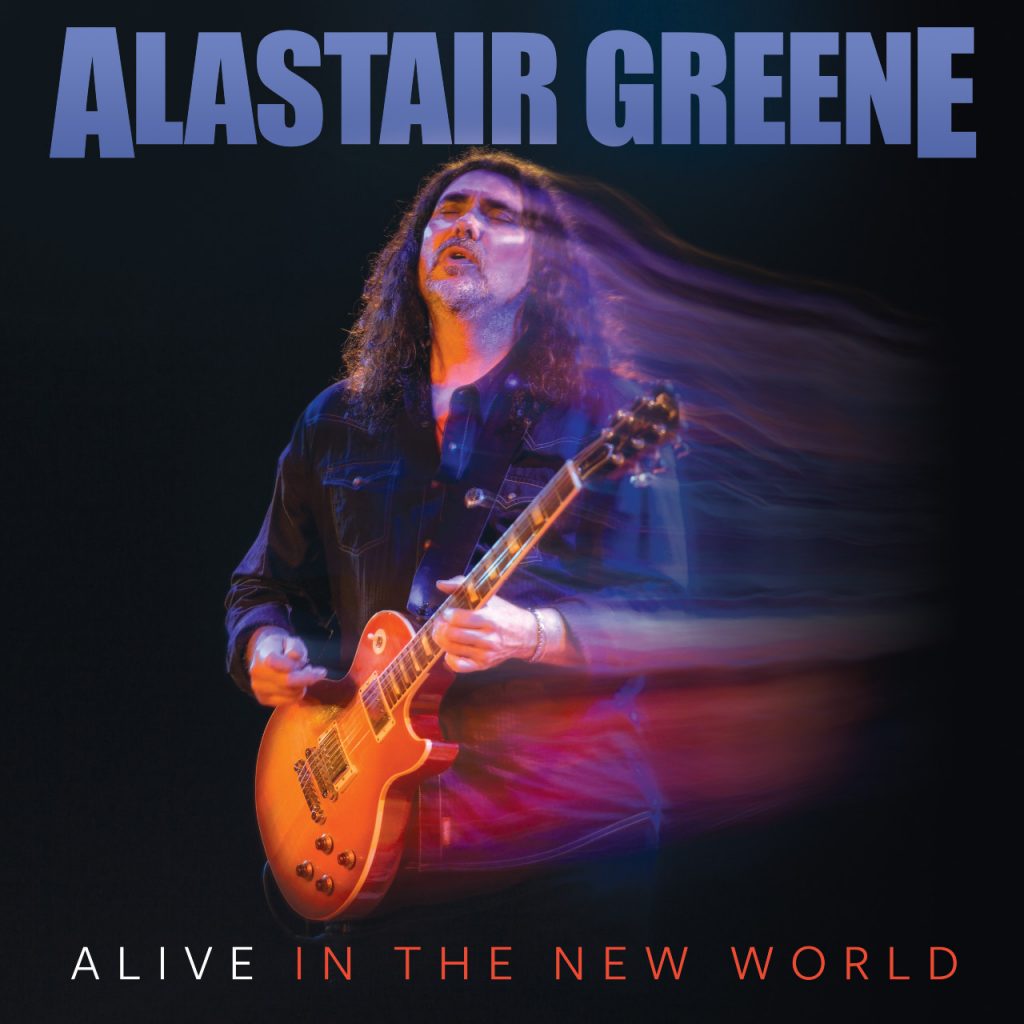 These recordings are from some of the very first shows I performed while on tour opening for Tab Benoit in support of my latest studio recording The New World Blues, which was released in October of 2020. It is such an amazing and unique opportunity for me to open for Tab, with the man himself on drums along with Corey on bass. I consider this to be an absolutely killer version of 'my band', that I get to play with as schedules permit. It is truly an honor and pleasure for me to get to perform these songs with Tab and Corey in front of Tab's fans. If you have already heard The New World Blues, I'm sure you'll dig hearing how these songs have morphed and stretched. If this is your first exposure to my music, welcome! Enjoy your front row seat to what I consider some of my finest live moments as a blues rock musician.

Alastair Greene
As his prolific and acclaimed career rounds the corner into a third decade, Greene arrives at a new, yet familiar destination. Following a 2018 live album that celebrated the 20th anniversary of his noteworthy Alastair Greene Band, and then his last solo collection in 2020, The New World Blues, the singer-songwriter/guitarist returns now with an inspired LIVE album, Alive in the New World.
Greene's rock credentials include eight years of international touring on guitar and vocals with the Alan Parsons Project, and major dates with Starship featuring Mickey Thomas; as a blues player he is a longtime regular and host at the Memphis-based Blues Foundation events, performances and showcases, has been a featured performer at the Big Blues Bender and the Legendary Rhythm & Blues Cruise, and traversed the globe touring with Sugaray Rayford's band, which was nominated for a 2020 Blues Music Award. Most recently, Greene has been touring cross-country in support of Tab Benoit. His sound has been compared to Gov't Mule, ZZ Top and Cream. Some pretty heavy hitteers from whom to draw comparison. That's what makes this new album so special. Anyone who has enjoyed a live show from Alastair, will be instantly transported back to relive that foot-stomping, string-bending, rockin' good time.
I endeavor to play the Blues. It's some of my favorite music, and I have a responsibility to inform where this music comes from. This is a Black, African-American art form that is basically responsible for everything we love today. I want to be true to what I love.

Alastair Greene