Travel along America's long, endless highways and you'll find its soul as you roam rich farmlands and vast prairies, traverse tall mountain peaks and wide rivers, and pass through the shadows of its once dominant factories. With each piece of gravel that crunches beneath your tires, soil that cakes your boots and oil that stains your fingers, you'll realize it's a soul built on hard work and nurtured by the promise of "The American Dream." Life, liberty, and the pursuit of happiness. Or so they say.
America is a country with a long and checkered past. A past indisputably marked by great achievements, but also tainted by unjustifiable discrimination, sexism and racism. Sadly, it often feels as if we have been condemned to repeat that past as we once again find ourselves in a raging tempest of violence and hate. It's a storm that some choose to ignore, or worse, deny.
Not the Drive-By Truckers.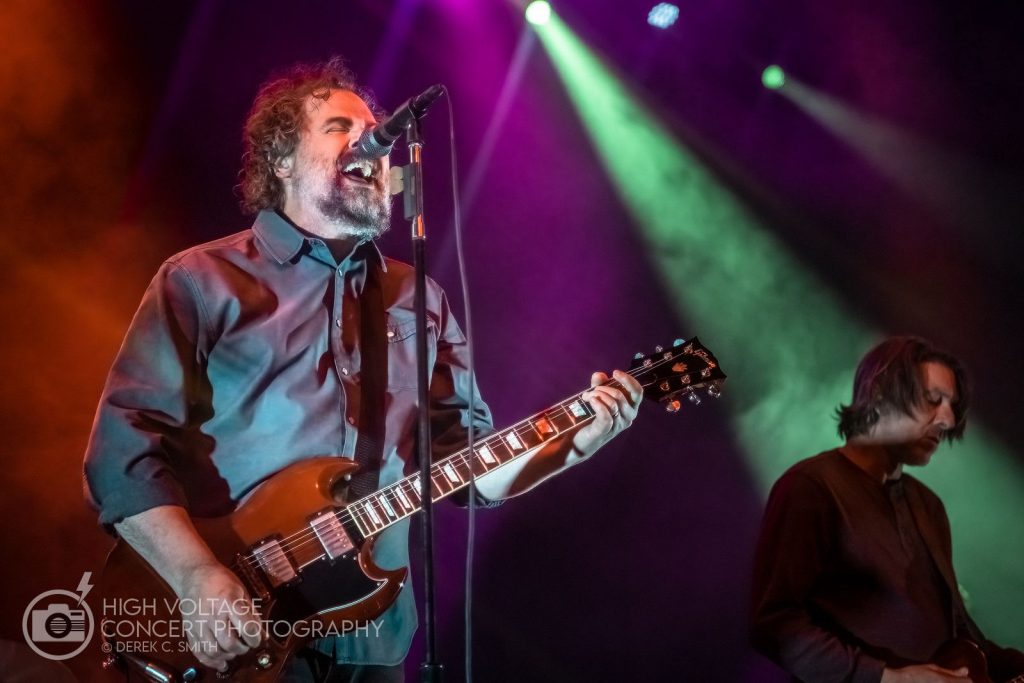 Over twenty years ago, The Drive-By Truckers released their extraordinary third studio album, Southern Rock Opera. An ambitious double-album that addressed the "duality of the southern thing" by tearing down the mythology of the south while simultaneously embracing the band's own southern roots. In recent years, The Drive-By Truckers have expanded their musical borders, recognizing that the dualities of this country are not limited to the south. There's a duality to America itself and The Drive-By Truckers are sick of it.
Refusing to remain silent, the band – which now consists of Patterson Hood (lead vocals, guitar), Mike Cooley (lead vocals, guitar), Brad Morgan (drums), Jay Gonzalez (keys, guitar, backing vocals) and Matt Patton (bass guitar and backing vocals) – released American Band in 2016. At the time it was the most politically charged album of the band's career – a fact listeners could perhaps glean from the cover art which departed from the traditional Wes Freed artwork in favor of a dimly lit American flag lowered to half-mast. Addressing such hot button topics like the National Rifle Association ("Ramon Casiano"), mass shootings ("Guns of Umpqua"), the Confederate flag ("Surrender Under Protest"), and the murder of unarmed black men by the police ("What It Means"), the Drive-By Truckers dispensed with the subtleties to address these issues head on. The result was one of the best and most critically acclaimed albums of their career.
Lest there be any confusion about which side of the American divide they stand, the Drive-By Truckers followed-up American Band with the single "The Perilous Night" in 2017. A song chronicling various events following the 2016 election, it warns of the dangerous path upon which we are heading because of a president who rose to power by exposing and encouraging his constituents to both express and act upon their violent, hateful, and racist inhibitions.
"The Perilous Night" ultimately found its way onto the second of the two albums (The Unraveling and The New OK) the Truckers released in 2020. Each album continued to tackle politically charged issues, such as the band's disgust with politicians whose response to gun violence is to eschew legislation in favor of useless "thoughts and prayers" ("Thoughts and Prayers"), the detention of migrant children at the border ("Babies in Cages"), Black Lives Matter ("The New OK") and the murder of George Floyd ("Watching the Orange Clouds").
To be sure, the aforementioned three albums may not express the views that some fans want to hear, but silence and apathy will never lead to change. Thankfully, the Drive-By Truckers refuse to go quietly into that perilous night. They recognize that there is a truth about America with which we all need to reckon, and they have a platform by which they can confront it. There is little more that you can ask of an artist.
But there is more to the Drive-By Truckers, like philanthropy and straightforward rock and roll.  Both were on display recently in Chicago where the Truckers played two shows to benefit Beyond Hunger, a non-profit organization that provides hunger relief and essential programming to residents of 13 zip codes in and around Chicago. At each show, the Truckers did what they do best: play hard-driving, gravel-crunching, dirty rock music filled with explicit imagery and intelligent lyrics. They are a band that is firing on all cylinders as they prepare to head into 2023 to tour behind their two pandemic-related releases (The Unraveling and The New OK) and their most recent release, Welcome to Club XIII.
*All images: © Derek Smith / High Voltage Concert Photography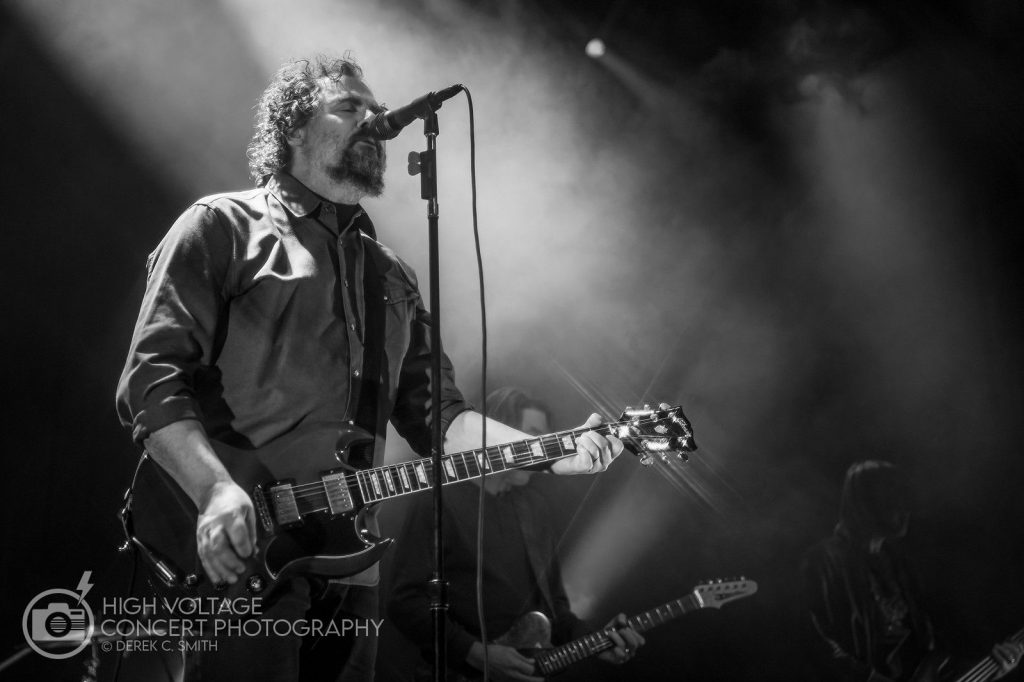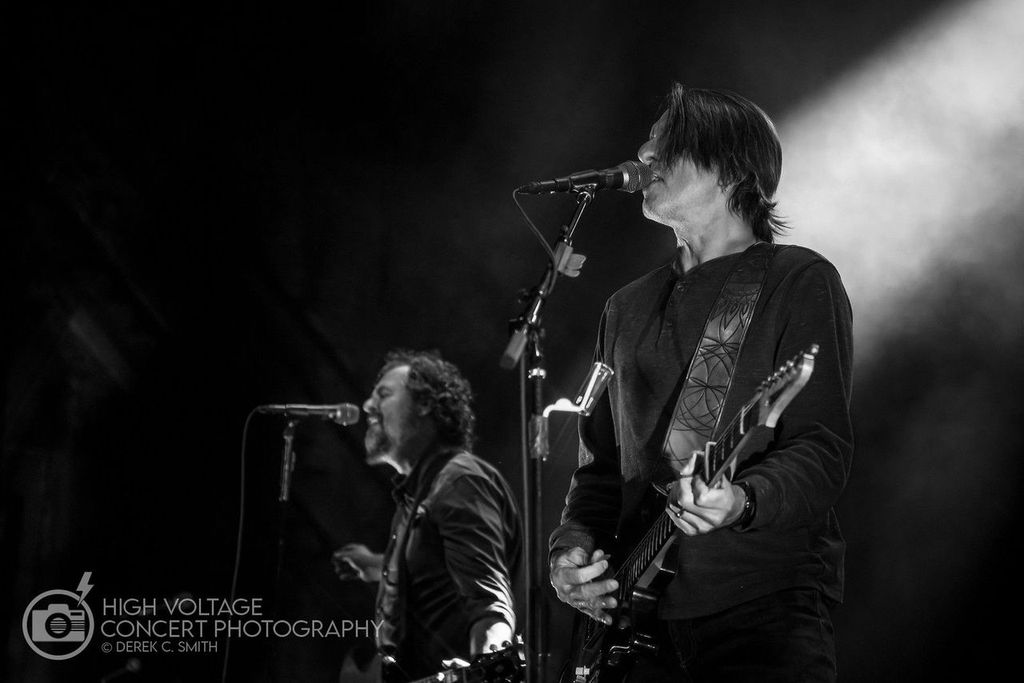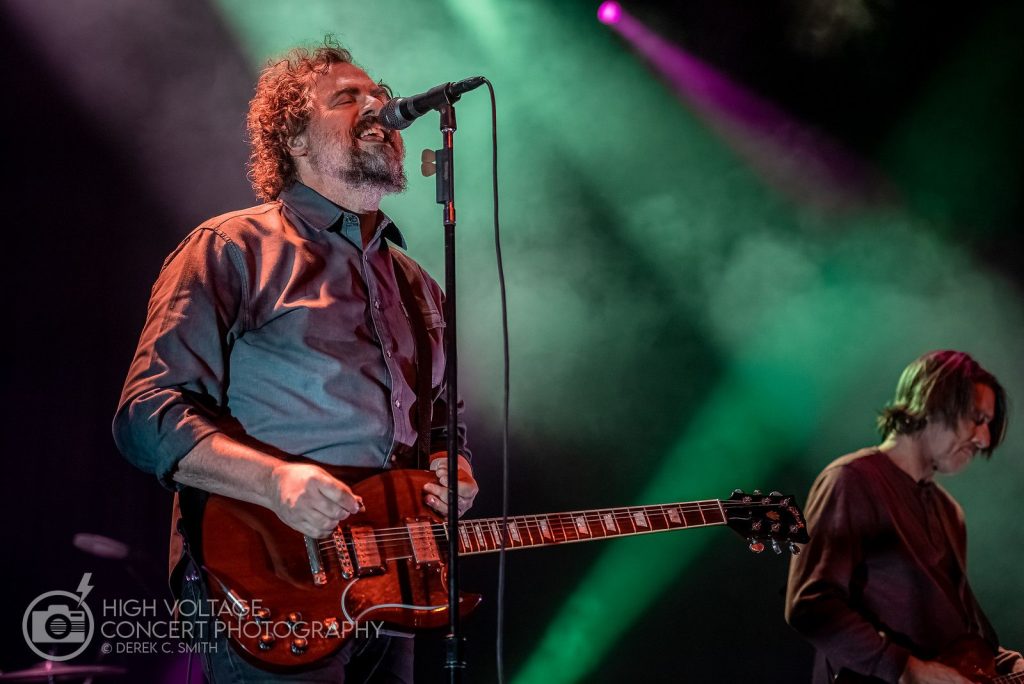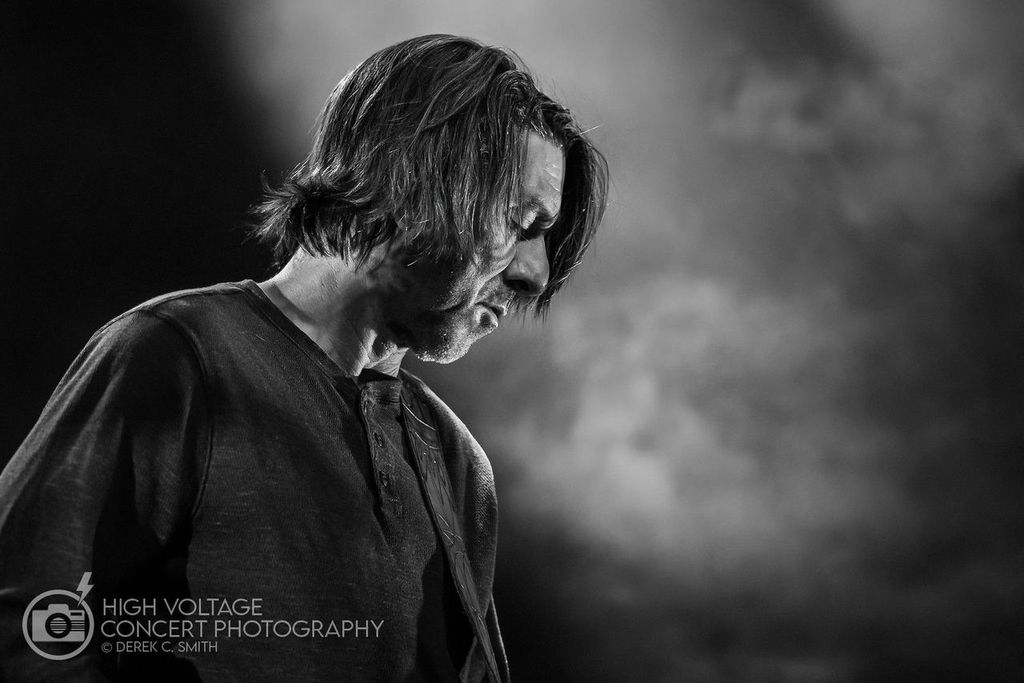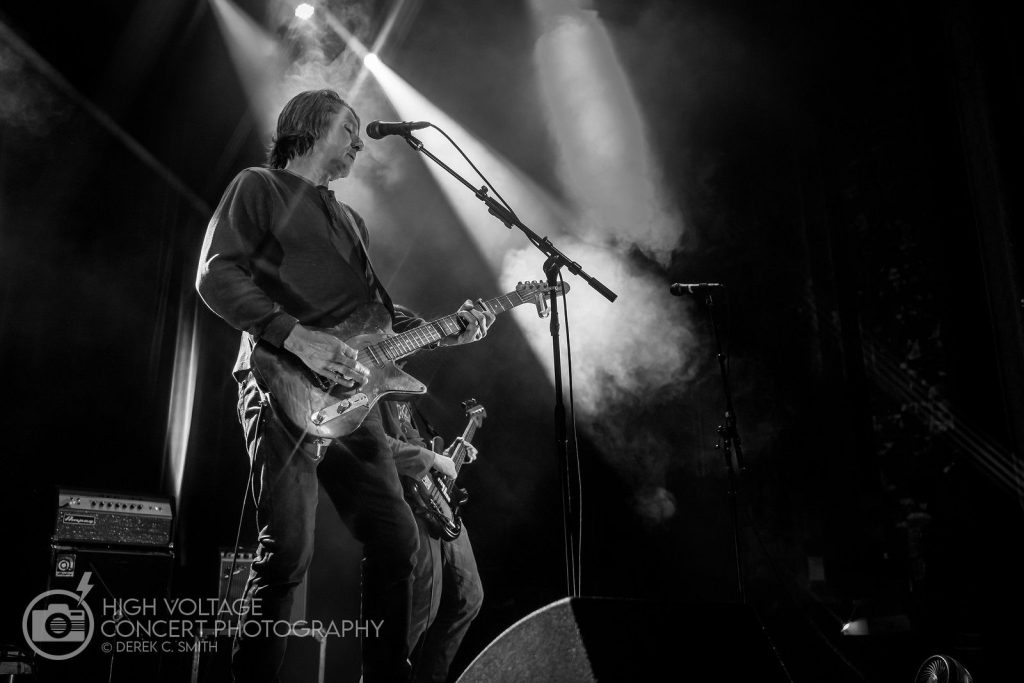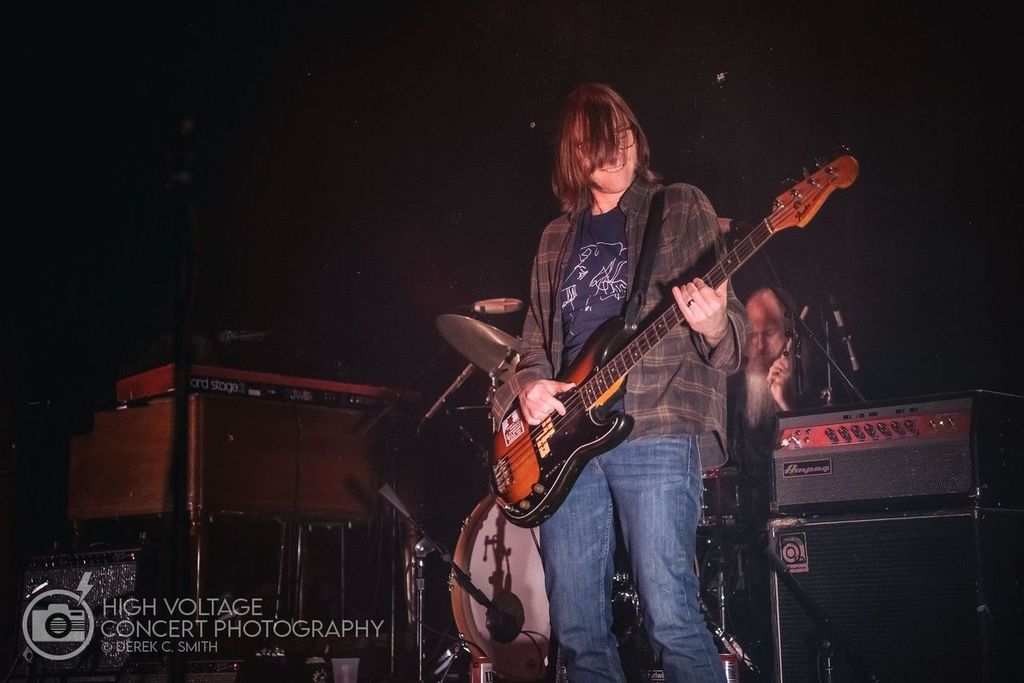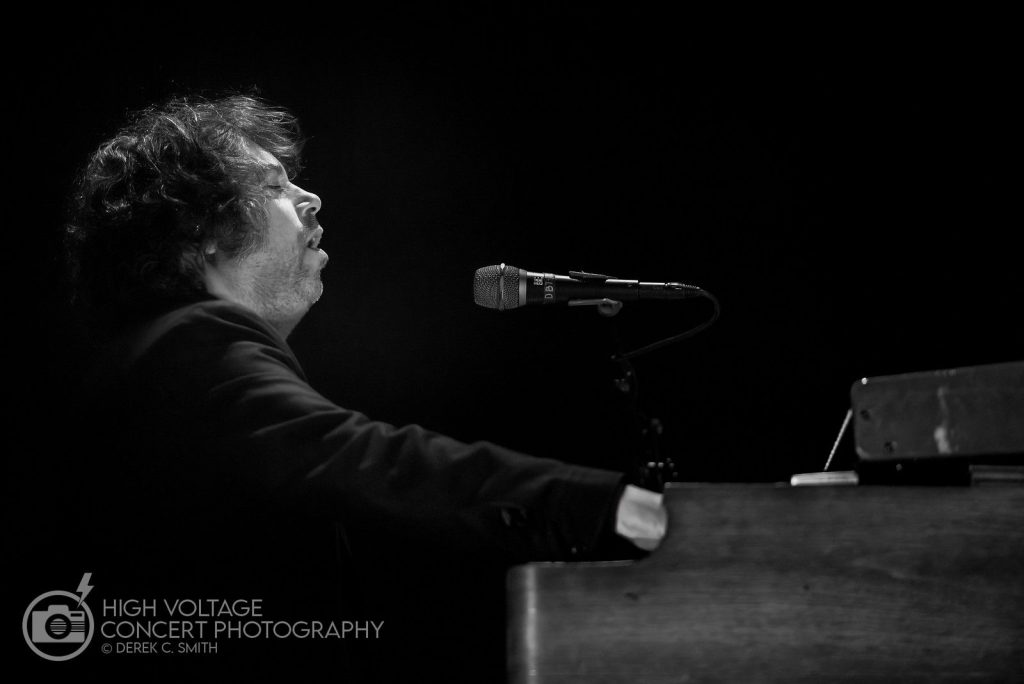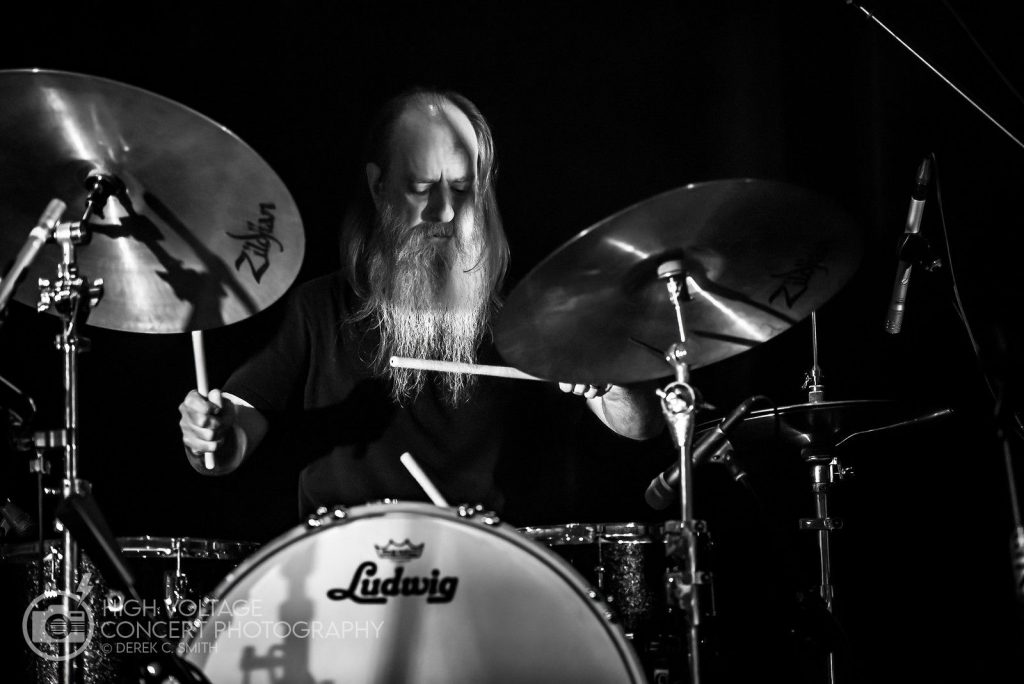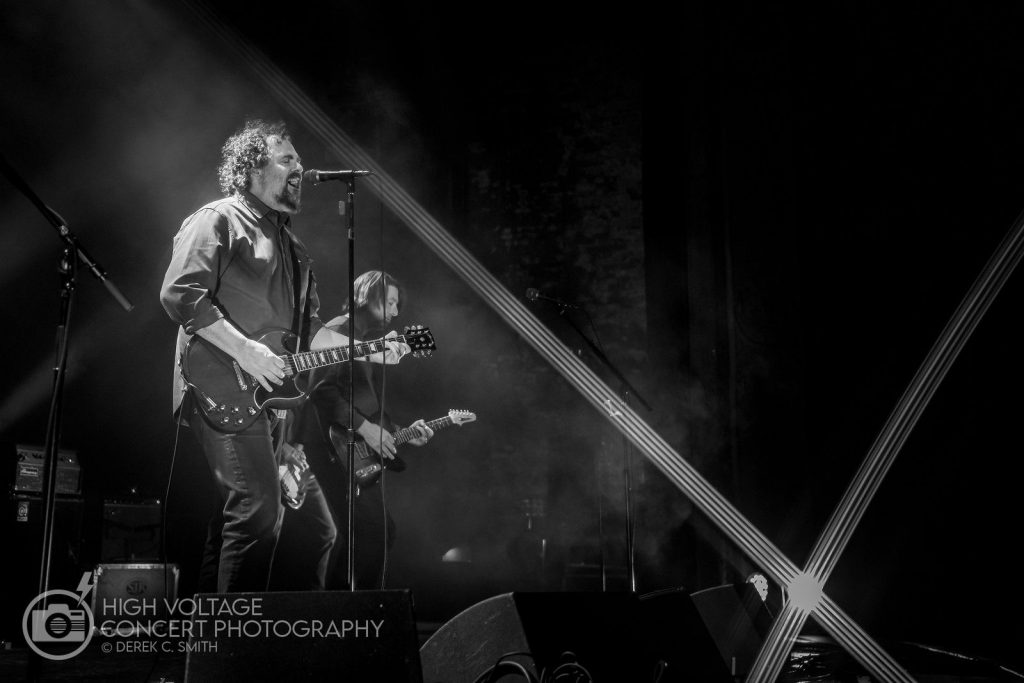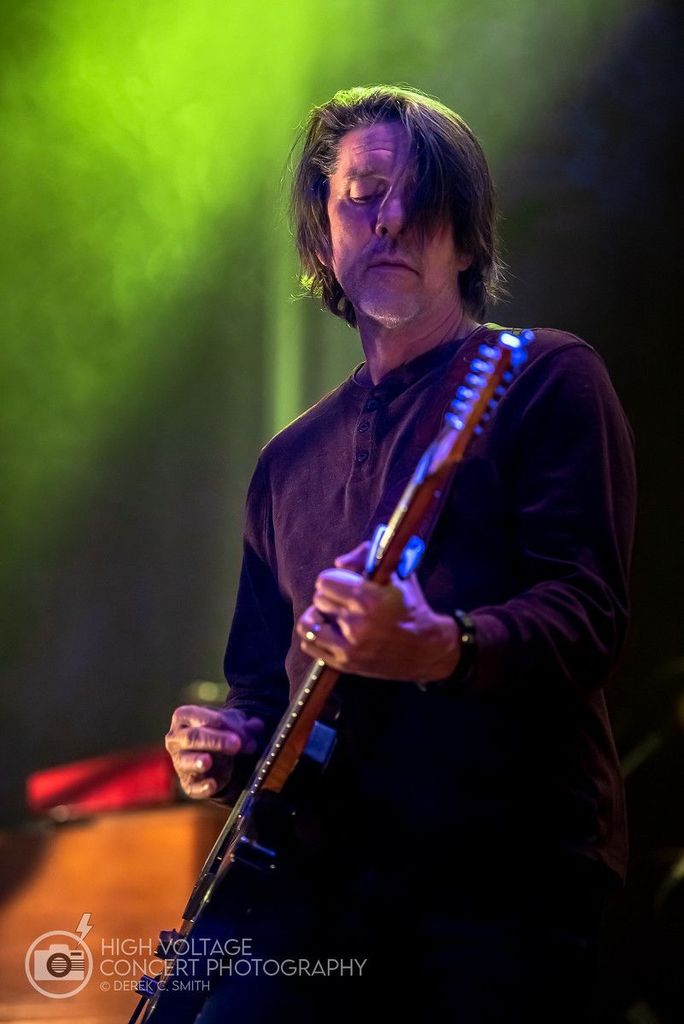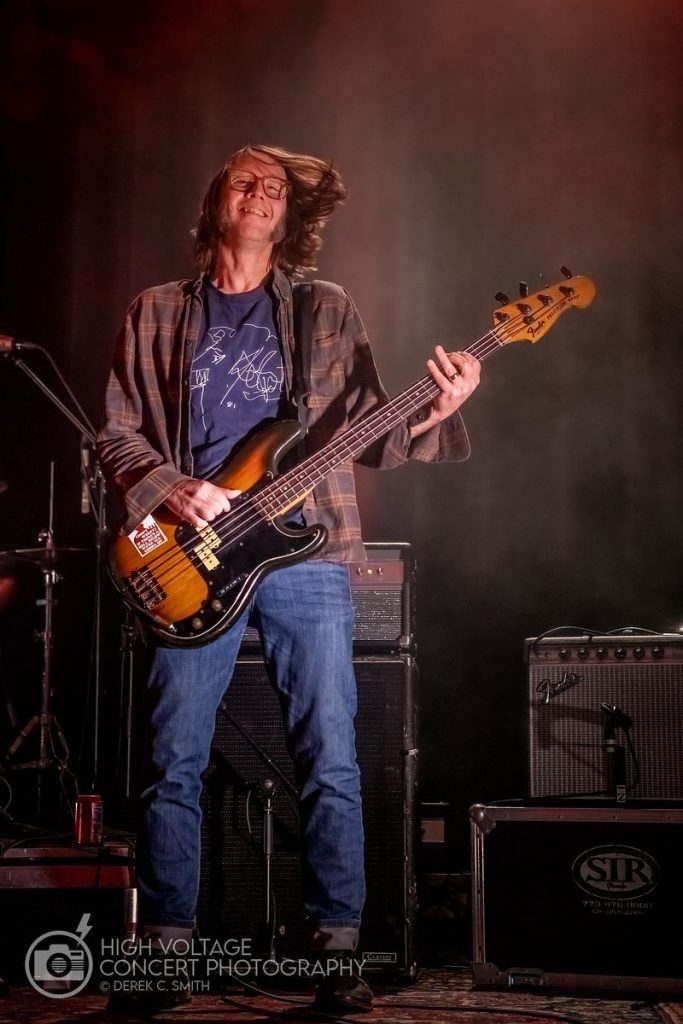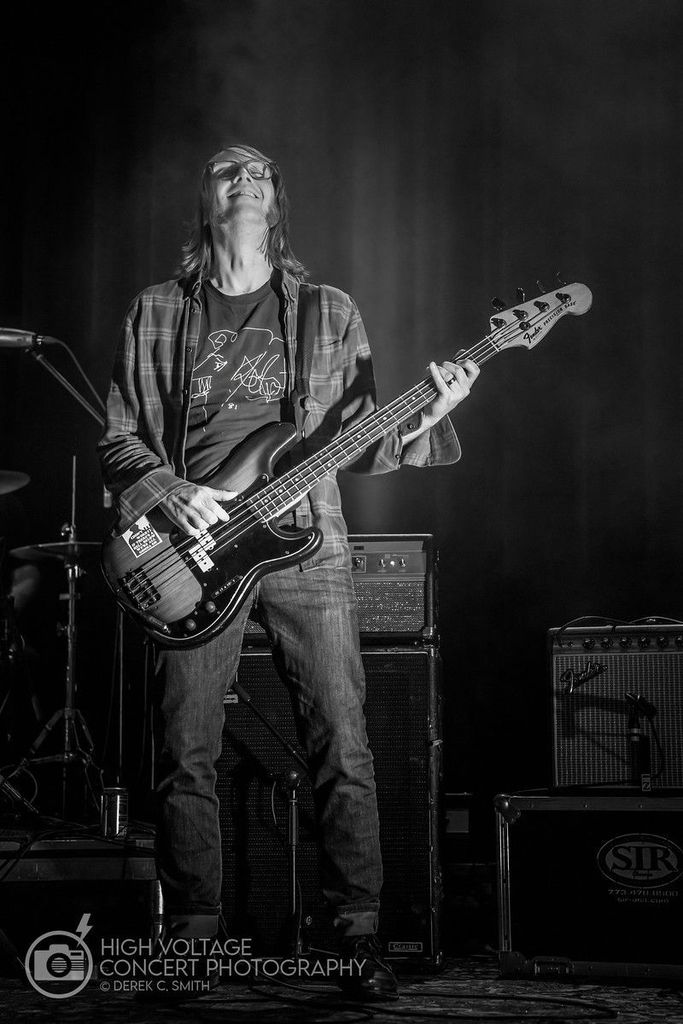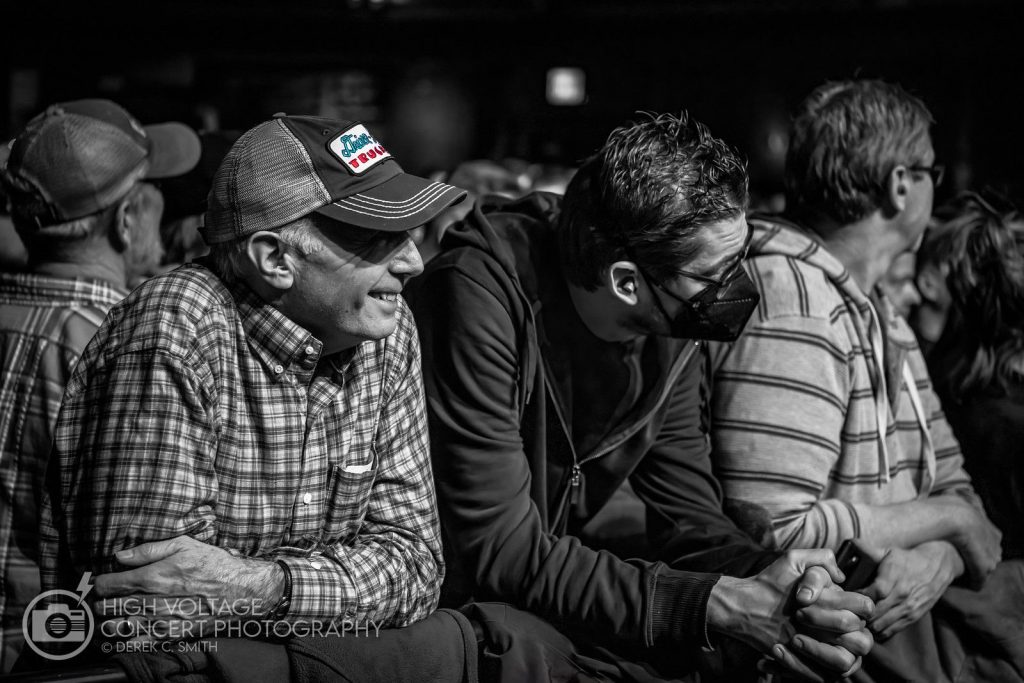 For more information on the Drive-By Truckers, including upcoming tour dates, head to their website. You can find out more about Beyond Hunger here.