Gulf Coast Records announces the signing of acclaimed Chicago blues guitar great Joanna Connor, and will release her label debut CD in the Spring of 2023. Connor will be going into the studio in December to record the new album. She'll be recording with her "Wrecking Crew 22" band that includes: herself – guitar and vocals; Shaun Gotti Calloway – bass; Dan Souvigny – guitar and keys; Curtis Moore Jr. – keys; and Jason J Roc Edwards – drums and vocals. Several special guests on the sessions will be announced at a later date.
Looking more in-person like a woman who could be your next door neighbor rather than the scorching blues rock guitar goddess that she is, Connor is an atypical and unassuming guitar heroine who absolutely shreds or tenderly caresses notes out of a Gibson Les Paul. Those who are in the know rave about a musician who has played behind Buddy Guy, Junior Wells, Otis Rush and Luther Allison; and shared stages with the likes of Jimmy Page, Robben Ford, Robert Cray, the Doobie Brothers, Etta James and numerous other legends. Having her performances passed along on social media by heavy hitters Slash, Bootsy Collins, Vernon Reed and others only gives credence to her immense and intriguing talents.
Connor was born in Brooklyn, New York, raised in Worcester, Massachusetts, and after beginning her career there at the age of 17, packed a suitcase, a Fender Twin Amp, a guitar and bought a bus ticket to the Blues Mecca of Chicago, where her goal was to be in a cracking blues band learning from the best . A mere month after moving to the Windy City, Delta blues heavyweight Johnny Littlejohn hired her. A few months after that, Dion Payton enlisted her to be a part of his 43rd Street Blues Band, where they held residencies at the hallowed Checkerboard Lounge and Kingston Mines blues clubs, and were the backing band behind every major talent in the city. Joanna went on to tour with sax great AC Reed before starting her own band at the urging of Kingston Mines owner. Blind Pig Records signed Joanna in 1989 and released several of her records before she went on to become the second artist to sign with Ruf Records; subsequently releasing many records for the German-based label, which led to a decade of touring throughout Europe.
In 2002, The House of Blues in Chicago offered Joanna and her band a weekly residency, and with her additional residency at Kingston Mines, Connor made the decision to come off the road touring grind for a while and work locally four nights per week, while raising her two children as a single mom. Joanna also recorded several albums for the highly-respected MC Records label during that decade.
In 2019, one of the videos of her fierce guitar work caught the eyes and ears of one of the most prominent guitarists of the modern era -Joe Bonamassa – as well as director Adrian Lynne (Flash Dance, Fatal Attraction). Lynne offered her a scene performing in the movie, Deep Water, starring Ben Affleck. At the same time, Bonamassa and his KTBA Records label gave her the opportunity to make a studio album. Both projects happened right before the COVID 19 epidemic and subsequent lockdown. The KTBA album, 4801 South Indiana, was released in February of 2021 to immense critical acclaim and a number one spot on the Billboard blues chart. The Deep Water film was released on Hulu in March, 2022.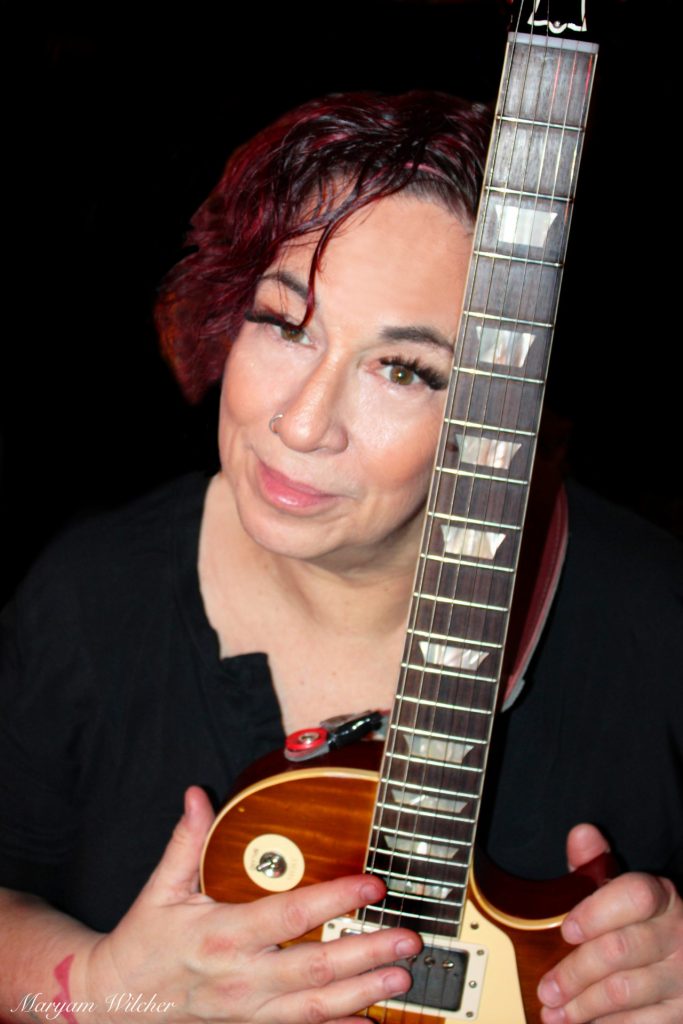 Connor and her band went right back to work in April of 2021. With a band of young virtuoso musicians she dubbed the "Wrecking Crew 22," fires were started worldwide on stages everywhere. Joanna reached out to one of her most beloved musicians, Mike Zito and Gulf Coast Records in hopes that this tsunami of musical energy and passion could be unleashed on record.