Guitar badass Samantha Fish and outlaw country maverick Jesse Dayton have released their first collaborative effort, The Stardust Sessions. This EP is available digitally via Rounder Records.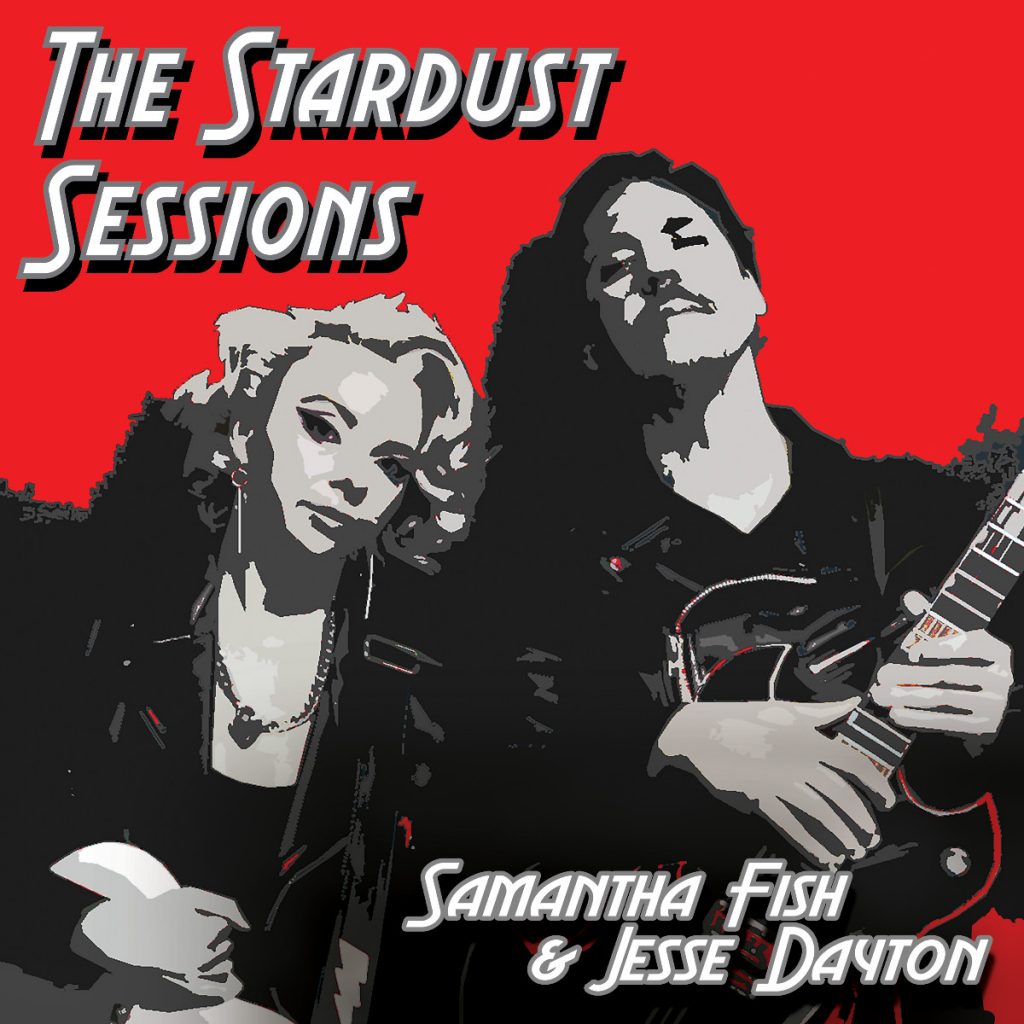 It started out as an innocent co-writing session between the two musicians. They envisioned a sound that married explosive blues with alt-rock. On the last day in their New Orleans studio, they jammed on some songs that embodied this musical aesthetic and were eager to hear how their voices and guitars meshed. So they let tape roll, and the unexpected result was The Stardust Sessions. The pair recorded "Brand New Cadillac," made famous by The Clash but originally written in the late 1950s by Vince Taylor, "I'll Be Here in The Morning" by Townes Van Zandt, and "Feelin' Good" by Magic Sam. Joining them in the studio were bassist Austin Clements (Omari Neville), and drummer Mike Dillon (Rickie Lee Jones, Les Claypool Garage Jazz Band), with Rueben Williams wearing the producer's hat. The Stardust Sessions will precede a full-length album containing 12 new original songs written by the pair and produced by the legendary Jon Spencer. The album, Death Wish Blues, will be released in late spring via Rounder Records.
An award-winning singer, songwriter, and lead guitarist, Samantha Fish has released six albums over the course of her acclaimed career, with 2019's Faster and 2021's Kill or Be Kind both appearing on Rounder Records. "It's not pure rock and roll, it's not pure blues, it's not pure soul, it's not pure pop — it's a mixture of everything," she says of her genre-bending sound, which has regularly taken Fish around the world. A road warrior, she performs 200 shows yearly, both domestically and abroad.
Jesse Dayton has been bringing his unique mashup of East Texas/Louisiana Blues, old-school country, and punk rock to the world since he released his debut album in 1995. Thirteen records later, he remains a staple on SiriusXM's Outlaw Country and the Americana Radio charts, where his debut LP Raising Cain reached Number 1. Jesse's career reads like a veritable "who's who" of American music. He's toured with Social Distortion, Supersuckers, George Strait, Ryan Bingham, and L.A. punk pioneers X and has recorded with legends such as Waylon Jennings, Johnny Cash, Glen Campbell, and Willie Nelson. He has also recorded three soundtracks for filmmaker Rob Zombie. One can read about Dayton's storied past in his 2022 memoir, Beaumonster.