Folk Alliance International (FAI), the foremost global nonprofit for folk music and the producers of the International Folk Music Awards (IFMAs), announced this year's upcoming recipients and Best of 2022 nominees.
The live awards show will be held February 1 in Kansas City, MO, USA on the opening night of FAI's 35th annual conference, and will be broadcast online. Appearances are confirmed by GRAMMY nominee and Folk Alliance International Conference keynote speaker Valerie June; "really cool" (NPR Music) duo The Milk Carton Kids; Smithsonian Folkways Recordings artist Leyla McCalla (who will also be honored at the IFMAs with the People's Voice Award); and Mercury Prize nominee Sam Lee.
The Elaine Weissman Lifetime Achievement Awards are presented each year to honor the cultural impact of legendary folk music figures: one Living, one Legacy, and one Business/Academic. This year's honorees are ten-time GRAMMY nominee Janis Ian, whose fives decades in music are "marked by literary lyrics, social activism and major hits" (NY Times); the "master" (NY Times) Josh White; and John Prine-founded Oh Boy Records, which celebrated its fortieth anniversary last year.
The following are the finalists for the 2022 Album, Artist, and Song of the Year, including beloved songwriter Brandi Carlile; Hadestown visionary Anaïs Mitchell; 2023 GRAMMY nominee Molly Tuttle; Taj Mahal and Ry Cooder, each of whom has won an Americana Music Lifetime Achievement Award; five-time GRAMMY-winner Angélique Kidjo; Newport Folk Fest alum Aoife O'Donovan; Jake Blount, whose album was named one of the best of the year by The Guardian, NPR Music, and Rolling Stone; Marcus Mumford of the platinum-selling group Mumford & Sons; Prateek Kuhad, who has been "headlining festivals attended by tens of thousands" (Billboard) and compiled over 240 million streams; and more.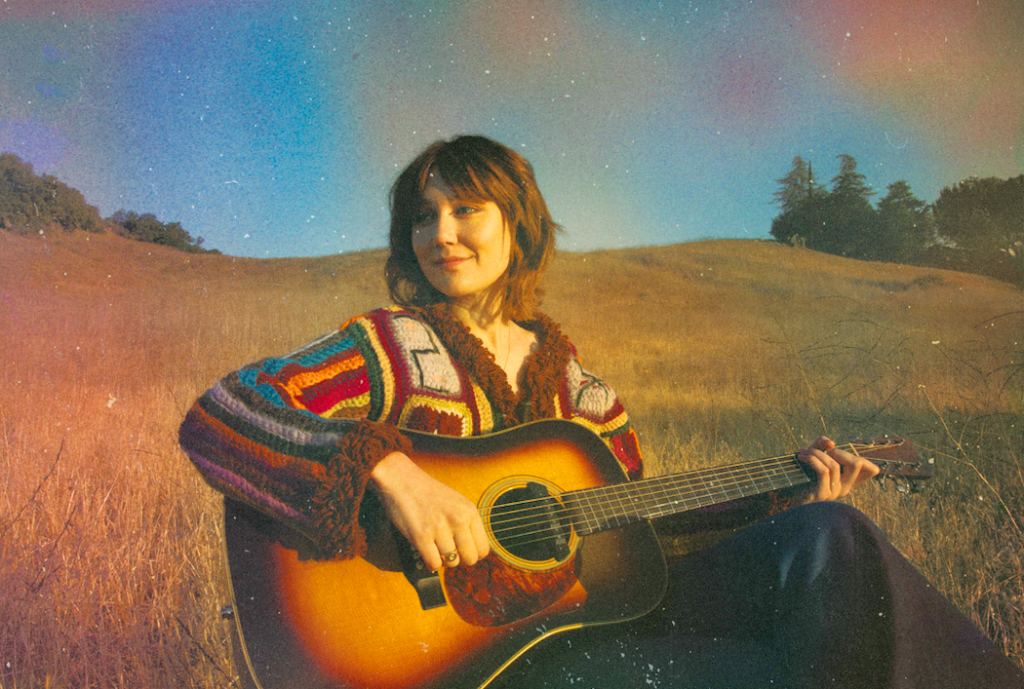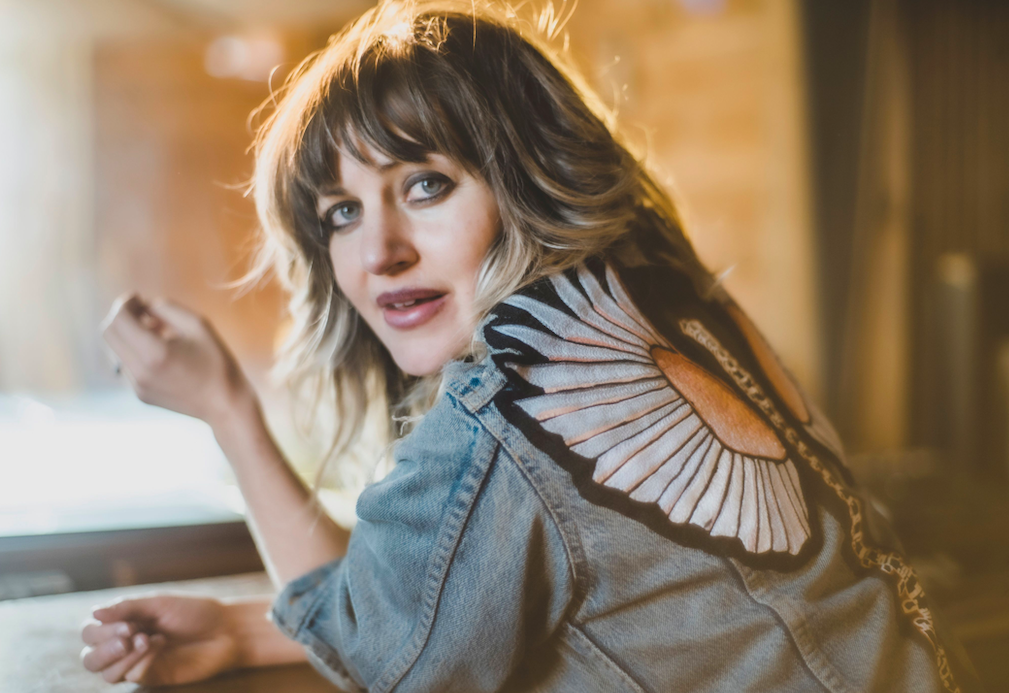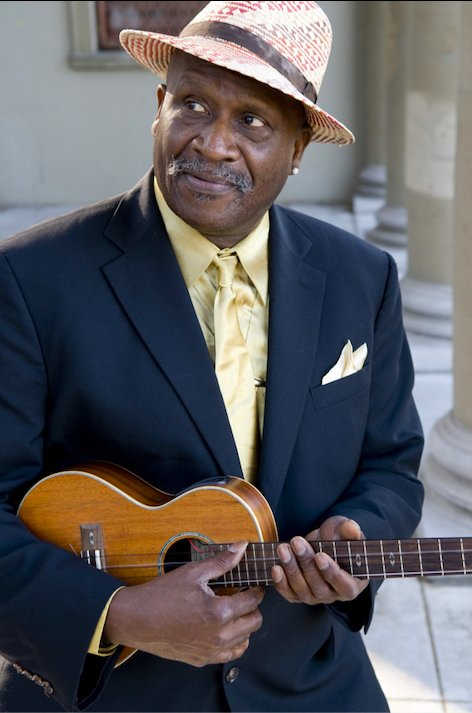 Album of the Year (sponsored by Rounder Records)
Marchita by Silvana Estrada
Queen Of Sheba by Angélique Kidjo and Ibrahim Maalouf
Get on Board: The Songs of Sonny Terry and Brownie McGhee by Taj Mahal and Ry Cooder
Anaïs Mitchell by Anaïs Mitchell
Crooked Tree by Molly Tuttle & Golden Highway
Artist of the Year
Jake Blount
Janis Ian
Prateek Kuhad
Leyla McCalla
Aoife O'Donovan
Song of the Year (sponsored by Sound Royalties)
"Udhero Na" written by Arooj Aftab, performed by Arooj Aftab featuring Anoushka Shankar
"Vini Wè" written and performed by Leyla McCalla
"Bright Star" written and performed by Anaïs Mitchell
"How" written by Marcus Mumford and Brandi Carlile, performed by Marcus Mumford featuring Brandi Carlile
"B61" written and performed by Aoife O'Donovan
Final choices (nominees) for Album, Artist, and Song of the Year are compiled from US, Canadian, and international "best of" annual industry and media lists in addition to the year-end Folk DJ Charts. Award winners are determined by FAI's voting membership with the ballot open until January 17, 2023. Winners will be announced at the International Folk Music Awards.
The People's Voice Award is presented to an individual who unabashedly embraces social and political commentary in their creative work and public careers. Past recipients include Jason Mraz (2022), Jackson Browne (2021), Ani DiFranco (2020), and more. As an artist, People's Voice Award recipient Leyla McCalla has always traveled through time and space, opening the channels between lost or hidden touchstones of roots music and the present day. As a member of the Carolina Chocolate Drops and Our Native Daughters and in her solo work, the multi-instrumentalist and composer bring immediacy to long lost stories and shows how they survive and adapt through the flexible agents of rhythm, language, and intimate human connection.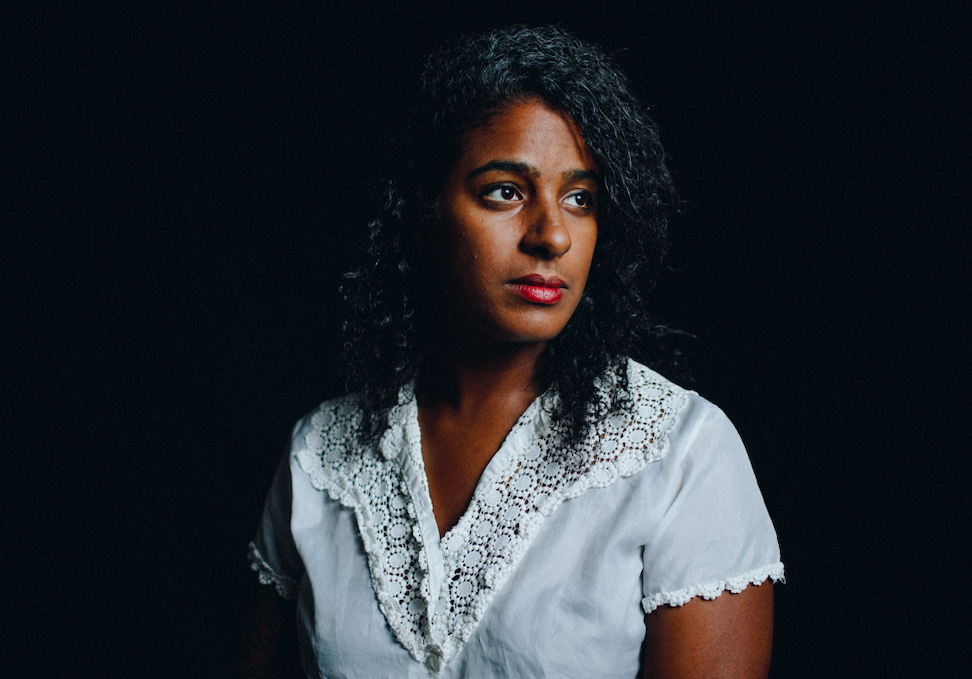 Her work is political and warmly welcoming, cerebral, and highly danceable. Based in New Orleans, LA after growing up in a Haitian family in New York, NY, McCalla makes music that adds detail to music's maps and gives voice to people whose struggles and triumphs define its diasporic evolution. In 2022 she released the album Breaking the Thermometer, the culmination of her most complex project yet — a multimedia performance telling the story of the first independent radio station in Haiti. Breaking the Thermometer made best of 2022 lists at NPR Music, PopMatters, and Mojo, in addition to former President Barack Obama's list of favorite music for 2022.
The Rising Tide Award was launched in 2021 to celebrate a new generation (under 30) artist who inspires others by embodying the values and ideals of the folk community through their creative work, community role, and public voice. Award recipient Alisa Amador points folk music toward its future — a future that's cosmopolitan, multifaceted, and multilingual; qualities that have in fact been at the community's heart all along. Amador, who comes from a folk music family, grew up in Boston, MA, Maine, Puerto Rico, and Argentina, and her songs show the influence of all of those places. A native Spanish speaker who's spent most of her life in the States, Amador moves easefully between the two languages in her songwriting. As a high schooler, she studied jazz, and is known for sometimes scatting during performances. Amador's ability to blend all of these influences within sharply rendered yet gently flowing songs helped her win NPR Music's prestigious Tiny Desk Contest; and Folk Artist of the Year at the Boston Music Awards.
Shambala Festival will receive the Clearwater Award, which is sponsored by the Levitt Foundation. The Clearwater Award is presented to a festival that prioritizes environmental stewardship and demonstrates public leadership in sustainable event production. Shambala Festival is a four-day contemporary performing arts festival in Northamptonshire, England, UK. The festival is completely and utterly committed to being sustainable, circular, regenerative, net positive, earth- and life-respecting, and future-thinking. They have reduced the festival's carbon footprint by over 90%; achieved 100% renewable electricity; became meat, fish, and dairy-milk free; and eradicated single-use plastics. They've received many awards for their sustainability work, including the Innovation Award at the 2018 UK Festival Awards, the International A Greener Festival Award, the Outstanding Achievement Award at the Creative Green Awards in 2017, and more. The festival is Creative Green Certified and has committed to measuring and transparently reporting all of its impacts to provide an honest evaluation of its efforts. They work with independent third parties like Julie's Bicycle to assess their performance and carbon footprint.
The Spirit of Folk Awards are presented to honor and celebrate people and organizations actively involved in the promotion and preservation of folk music through their creative work, their community building, and their demonstrated leadership. The following are 2023 recipients:
Steve Edge has been presenting folk music in Vancouver as a DJ on CiRT since 1985, and concerts and festivals throughout the city since 1986, initially independently, and then as a co-founder of The Rogue Folk Club in 1987 where he continues to present Celtic, folk, and roots music as its artistic director. Steve was an inaugural member of FAI in 1989, is an inductee into the British Columbia Entertainment Hall of Fame, and a recipient of the Unsung Hero award from the Canadian Folk Music Awards.
Amy Reitnouer Jacobs is the co-founder and executive director of The Bluegrass Situation, an online music magazine and promoter of roots, folk, and Americana music and culture. She joined the board of FAI in 2015 and was instrumental in refining and codifying the recruitment process for board elections as chair of the Nominations Committee. Amy served as board president through the pandemic, and supported FAI's recent strategic plan and executive director transition.
Marcy Marxer is the creator of All Wigged Out, a poignant and witty musical theatre production (and now film) recounting her harrowing triumph over breast cancer. Painfully funny, it is an example of the power of music and humor to inform and heal. Marxer, along with her partner Cathy Fink, is a two-time GRAMMY Award winner and eleven-time nominee, and together they have been recognized with over 60 Washington Area Music Association Awards for their folk, bluegrass, and children's music recordings.
Adrian Sabogal is an acclaimed musician, producer, and researcher who founded Marimbea, an organization dedicated to the well-being of the Afro-Colombian communities from the country's South Pacific coast. By arranging music-centered cultural tourism excursions, Marimbea strives to generate alternative sources of income, knowledge exchanges, and support networks for artists in marginalized and remote communities. Adrian's work has had an impact on the economic development in the region, and the preservation of a vibrant and unique musical tradition.
Pat Mitchell Worley is the President and CEO of the Memphis-based Soulsville Foundation, which oversees the Stax Museum of American Soul Music, Stax Music Academy, and The Soulsville Charter School, all with a mission to perpetuate the soul of Stax Records. She is the long-time co-host of Beale Street Caravan, a syndicated roots radio show broadcast, and she regularly hosts artist Q&As for the GRAMMY Museum Mississippi and Oxford American. She is a former development director for the Memphis Music Foundation, and a past employee of the Blues Foundation.
The Folk DJ Hall of Fame was established to recognize radio DJs who have made an outstanding contribution to the preservation, promotion, and presentation of folk music, and who have demonstrated and inspired leadership in the broadcast field. Inducted DJs include the following:
Robert Resnik has been the host of All the Traditions, Vermont Public Radio's folk and world music program, since 1996. Hooked on music since the 1960s, Robert previously spent many years on-air at WRUV at the University of Vermont. All the Traditions is as eclectic as Robert's musical taste, but is dedicated to promoting music created by people living in the VPR broadcast area, which includes all of Vermont and parts of New Hampshire, New York, and Quebec. Robert also plays more than 25 instruments, and has performed and recorded CDs with a variety of musical combos for kids and adults.
Marilyn Rea Beyer hosted her first concert in junior high as the school band emcee. She got on board The Midnight Special listening to WFMT as a Chicago teenager. She has had careers in education, PR, and high tech. In 1995, Marilyn became on-air host and music director at Boston's premiere folk station, WUMB-FM, and served on the board of the legendary Club Passim. Returning to Chicago, Marilyn joined WFMT in 2020, hosting The Midnight Special and now Folkstage. The Midnight Special launched in 1953 and maintained legendary status under Rich Warren's stewardship. She says that judicious risk-taking, nurturing artists, and falling in love with new music make the job fun.
John Platt has hosted the Sunday Supper (formerly Sunday Breakfast) for 25 years at WFUV New York, NY and has curated On Your Radar, a monthly showcase for emerging artists at Rockwood Music Hall in NYC for 17 years. He has founded the not-for-profit New Folk Initiative, which has extensive resources for the folk community at newfolk.org. He began his career at WMMR Philadelphia in 1969, programmed WXRT Chicago and WRVR New York, worked at WNEW-FM and WNYC, and produced national radio programs.
Harry B. Soria Jr. was known as a radio personality and walking encyclopedia of Hawaiian music history. The musicologist, award-winning liner notes writer, and record producer was the son of prominent local broadcaster and songwriter Harry B. Soria Sr. Ironically, Harry B.'s interest in Hawaiian music was sparked by hearing "cool" old records far from Hawaiian shores while at college in San Francisco. Upon returning to Hawai'i, he bonded with his dad over his vintage Hawaiian records. Harry B.'s passion for music from this period led to guest spots on KCCN in 1976 and his weekly "Territorial Airwaves" radio show of recordings from his personal collection. In 2019, Territorial Airwaves became the longest running Hawaiian music show in radio history. Soria's record collection and archives are being donated to the Hawaii State Archives.
Presenters at the ceremony will include acclaimed author and NPR Music critic Ann Powers and NPR Alt.Latino's Catalina Maria Johnson as well as Ashley Shabankareh, Chris Porter, Sara Leishman, Ayappa Biddanda, Reid Wick, Michael Kornfeld, Laura Thomas, and Brandi Waller Pace, all Folk Alliance International Board of Directors members.
The Awards will take place at the Westin Kansas City Hotel at Crown Center in Kansas City, MO, USA. Folk Alliance International had previously announced the lineup of Official Showcase performances at the conference.
About Folk Alliance International:
Folk Alliance International (FAI) was founded in 1989 to connect folk music leaders aiming to sustain the community and genre. Today FAI is the leading international voice for folk music with a network of more than 3,000 members: a worldwide community of artists, agents, managers, labels, publicists, arts administrators, venues, festivals, and concert series presenters.
From its U.S. headquarters in Kansas City, Missouri, FAI produces the world's largest conference for the folk music industry, the International Folk Music Awards (IFMAs), an Artist in Residence program, the Folk ExChange market development program, the Ethno USA gathering (on behalf of JM International), community outreach, and a Finest Folk concert series.
FAI values diversity, equity, inclusion, and access, strives to ensure gender parity in all its programming, celebrates multiple languages and cultures, and actively welcomes participation from marginalized, disenfranchised, and underrepresented communities.
FAI defines folk broadly as "the music of the people" (reflective of any community they are from), and programs a diverse array of sub genres including, but not limited to, Appalachian, Americana, Blues, Bluegrass, Celtic, Cajun, Global Roots, Hip-Hop, Old-Time, Singer-Songwriter, Spoken Word, Traditional, Zydeco, and various fusions.