Every now and then you come across an album that makes you think, "Why didn't I know about this artist before?" That is what it was like when I heard Big Talk, Jarrod Dickenson's third studio album, for the first time. The album will be available on February 3, and marking your calendar to be sure you get your copy would be worth your while.
Self-produced, Dickenson assembled an all-star band with Jano Rix of The Wood Brothers on drums and keys, Ted Pecchio (Doyle Bramhall II, Tedeschi Trucks Band) on bass, JP Ruggieri on guitars, and Oliver Wood of The Wood Brothers singing guest vocals.
After hearing Big Talk I had to check out Dickenson's two previous albums and discovered his latest effort has an edgier sound to it. Lonesome Traveller released in 2012 and 2020's Ready The Horses have a singer-songwriter vibe to them with a little rock and blues tossed in. Big Talk embraces rock and roll with a vengeance.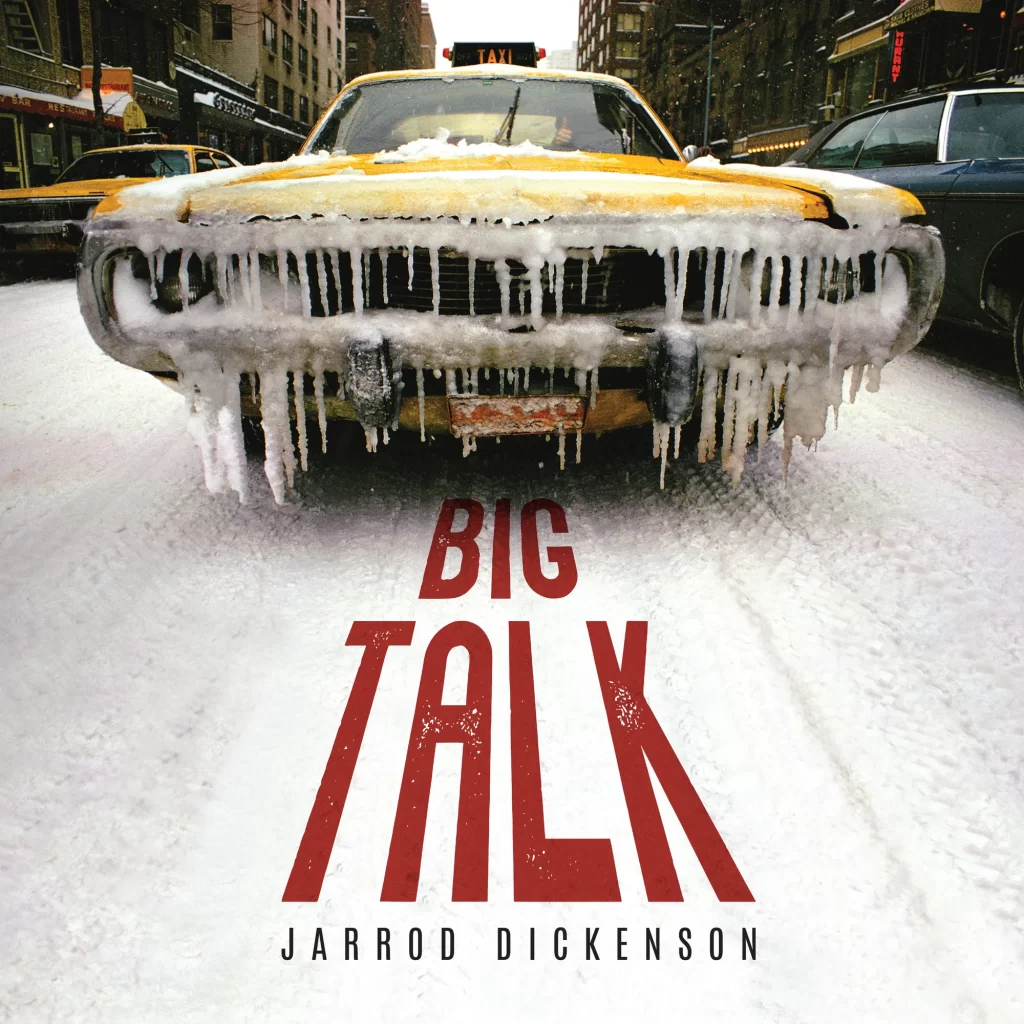 His website says, "If Jarrod Dickenson's third studio album, Big Talk, sounds like a mighty roar of defiance, that's not a design choice or a marketing decision. The big Texan is settling scores all over town and he means every f*cking word." He may mean every word and no doubt he has scores to settle but defiant? Well, the album certainly has a tone of "I'm still standing" about it.
Starting off with "Buckle Under Pressure," he tells us "I hate to burst your bubble, but baby I don't buckle under pressure." In "Born To Wander," Dickenson reminds us he would forgo Easy Street to keep on running down a dream, even if he fails. And perhaps somewhere deep inside he would just "Prefer To Lose." These are the words of someone who has made certain choices in life and if he didn't come up a winner, he at the very least is a survivor.
Dickenson takes a shot at politicians and corporate bigwigs who "hate another race, in the name of our Lord" and even "treat another gender like they are second class whores" just to make it to the top. We've been "Bamboozled" because they have been lying right from the start. All their shouting from the rooftop ain't worth nothing and nothing won't get you far.
"With Any Luck" finds Dickenson saying even though you aren't inclined to quit just because the chips are down, there does come a time when you have to leave it all behind. Sometimes in order to keep it together you have to leave it behind.
So yes, the album does sound a bit defiant but it is the defiance not of a loser, but of someone who is still standing – perhaps even stronger than before. From the start of it all — through the war, through a quiet life filled with hope — to the final scene, he holds on. Never ready to say "Goodnight."
As you listen to Big Talk you may have a sense of familiarity about it. You might hear the Eagles on "Buckle Under Pressure," or Creedence Clearwater Revival on "Long Hard Look." You might hear Tom Petty, Tom Waits, and even the Rolling Stones. Of course none of them appears on this album. And despite the familiar sound, Jarrod Dickenson comes out sounding uniquely his own man.