Shakura S'Aida is a great blues artist whose resume is like no other in the field. This Toronto native's credentials include acting roles in TV shows like Schitt's Creek and Batwoman. Her just released album Hold On to Love is her first in 10 years. She wrote some of the nine originals out of 12 on a one-month "vacation" at a fishing village in Martinique. Her co-writer and co-producer Donna Grantis once scored a number one hit with "Plectrumelectrum," arranged by Prince with whom Donna toured in his funk supergroup New Power Generation. And when I asked Shakura what she'd learned from her association with Bettye LaVette, one of a number of iconic artists she's worked with, she laughed and declared, "I can't tell you that. I'd have to kill you."
Shakura is mesmerizing on stage. I once introduced her at the Pocono Blues Festival and watched her prepare for her appearance like a runner determined to win an impending marathon.
"Bettye and I shared a stage for a workshop at the Calgary Folk Festival. She reprimanded me. I had presented the song, and now this is how I've performed the song. She said it's not so important as what I took from it. I wasn't in the moment. I was so busy riling myself up for it. And at no point in my performance was I in the moment.
"So, I still start every set by myself backstage. I still ground myself. I still speak to my ancestors before I go on stage, and I still get ready for a basketball game or a run or a fight or whatever it is. But there's more thought behind it. There's more thought if I'm doing this to ground myself as opposed to rev myself up.
"I think a lot of the time I was performing before – pause – you know, trying to find the me in my performance. I didn't have the confidence of me standing on stage and just being me, and that's what I've discovered over the past 10 years. So, whatever prepping I did before I go on stage starts with me and ends with me as opposed to the outer things of riling things up. I think Bettye definitely (precipitated my realization of what that "me" is) when she said that I really had to search and think about the moment, and take it to heart."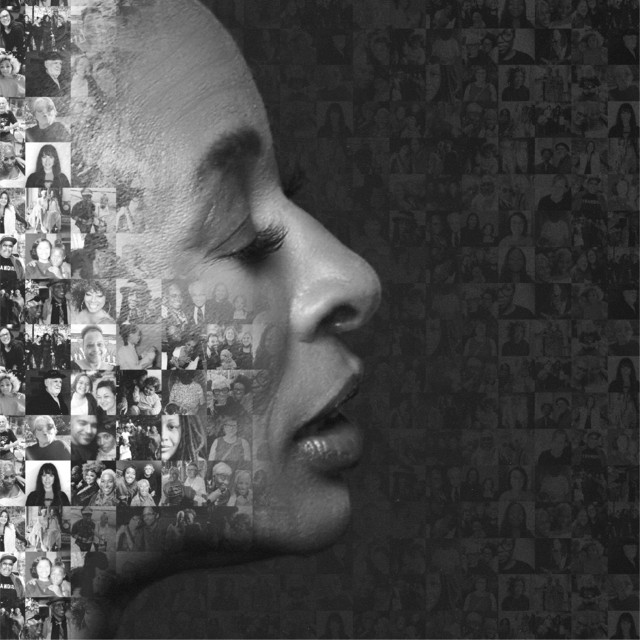 Shakura describes the process she went through creating Hold On to Love. "I was literally singing my songs and sending them to Donna in a message. When I let it go, I don't agonize over melodies or lyrics the same way other people do. Maybe I should, but I literally sit there. I write and then I let it go, and I come back to it, and I look at it again.
"Going to Martinique I very quickly developed a schedule. It took one week, and I just did whatever I wanted to do. I went dancing. I went swimming. I ate lots of lobster. I did everything I wanted to do because I hadn't had a vacation in so long. I would get up and work out. I would come back and make my lunch. I would eat my lunch, and then I go to the beach and I swim and I would write, and then I would come back home and write some more.
"I would look at the lyrics I was writing on the paper, and I made sure I transcribed them. That really worked for me, but that's not the life I have. That's not the luxury I have on a regular basis. I have kids. I have the dogs. I have a career. And that amount of space looks different."
Shakura has two grown daughters.
"Yes. They are still kids. They're never far from your mind. If they're not calling you, you're wondering why they are not calling you."
Her arrangements on Hold On to Love bring to mind another great blues artist, Mavis Staples, who, like Shakura, has always defied conventions. Both have a sophistication rare in the blues genre. The Staple Singers pulled it off in part because of their tight relationship with Martin Luther King, and partly because they never abandoned their gospel roots.
Shakura's music is more contemporary, defying old definitions. Like another great blues artist, Shemekia Copeland, Shakura is crafting a unique sound that is too easily tossed off as Americana. It's a hybrid. This Canadian is a bi-racial actress in TV shows in which race is not an issue either positive or negative. She carries herself with dignity and surrounds herself with contributors who are similarly colorblind, including Donna Grantis.
Donna was her co-conspirator on her last album Time released in 2012, but she says she doesn't think she, Shakura, was ready to be creative then. This time she did everything right. "I signed for a writing grant. I went to Martinique for a month. And I wrote and could send lyrics and melodies back to Donna Grantis, and we'd talk over the phone and go over music. I had a two-bedroom apartment in a fishing village in Martinique and would tape paper on the wall of the bedroom. I wrote down there, and every single night before I went to bed I would read the lyrics, and every single morning I'd read the lyrics and change them accordingly.
"I would make sure that they would flow better. I did that for a month, Then, I came back, and drove from Toronto to Minneapolis over a day so that I could hang out with Donna and sort of flesh out the ideas more.
"I did everything right, and then my world changed. We had two deaths: one terminal illness, one major illness in my family. We had a major move. We had relationships begin and end, and then Covid hit. I had recorded maybe five songs before Covid hit, and then Covid just put a sock in it, and I think also just mourning the deaths that had gone on and trying to adjust to my new life.
"Ironically, 'Glad for Today' and 'Hold On To Love' Donna and I wrote in 2009 initially for the Brown Sugar album, but we didn't put it on there because it didn't fit. So, the songs I wrote down in Martinque are 'Ain't Got Nuthin' and 'Complicated.' 'Taste of Honey' I wrote with Larrry Felcher, bass player in the Phantom Blues Band."
88-year-old promoter, publicist, writer and music manager Richard Flohil sings on a cover of Neil Young's "Heart of Gold."
"He is my gatekeeper, my buddy, my walking buddy, the calmer of my ire, a soothsayer, my guardian angel, one of the best pickers, a great artist of those who become great. Great ear. He has great eyes, a great sense of who is going to make it. I adore him on so many different levels. It was so important for me to have a voice on my album that I actually delayed it five days because I didn't want to put the album out without his voice on it.' I don't even know if it works here because of Richard. He deserves to be on an album, He's never been on anyone's album. Never."
Rockin' blues guitarist Eric Gales drives home "Ain't Got Nothin' On Me" like nails in a moving target. "He did not do it live in the studio. We did it during Covid. He did it solo, and he couldn't have done it any better if he'd been in the studio with us.
Gales is less over the top than on his own albums. "Well, he's my baby brother, and he's listened to me sing enough, you know, and he undersood how important this message was, and I think he went with that, you know."
The kind of sophistication Sakura brings to her music traditionally has not come easy to African-American blues singers. Screamin' Jay Hawkins once told me that "I Put A Spell on You" with its skull-rattling ascension from a coffin was a trap imposed on a black man who couldn't make a living singing classical music. Pete Seeger told me that Paul Robeson had the same issues of not being accepted as a classical singer, and Nina Simone was an angry performer who sang for her supper when she really wanted to play classical piano. Shakura was involved in producing and performing in The Nina Project, a four-woman tribute presented on the Legendary R&B cruise.
"The show isn't a tribute so much as a project," She explains. "Each time we performed the show it was different. We did it in 2014. Then, we did it again a few weeks later, and the cast changed slightly. One of the musicians changed, and that changed the flavor of the show, and we were doing it in front of a Canadian audience, a black and white audience, performing it on the ship was like – I don't even know how to describe it. The process was different.
"In 2014, we had a month and a half of rehearsals that were directed by my ex-husband, and we got to sit there and work with the lyrics, and I got to take it home. I would rewrite it or change things according to what was being said and what we were talking about in the rehearsals.
"The show is not about Nina's anger. It's not about Nina personally. What the show does is it brings you through the first part of Nina's life and the civil rights movement through Nina's music, and through the lyrics she chose to represent herself. I don't think you feel anger about what was going on at that moment.
"I had grown men crying on my shoulder, not one, not two, but many. I had one coming up and just weeping after both shows. I don't think it was because they felt Nina's anger; I think it had the opposite effect. I think it's because they felt the anguish of what was happening to our people from the time of her birth to the time of the civil rights movement. This is a classical virtuoso who was forced to play pop songs because she couldn't get into the educational institution that she wanted. It was a forced thing because otherwise she wouldn't have been able to pay the rent.
"The world is different (now). I'm not being forced to sing. I'm doing what I love to do. I sing, but if I studied classical music – and now I don't have to learn how to play pop songs and sing in order to make my living. There is a difference. You wouldn't think that they would to do something like that and not only do something like that, but never get to the point where they could live the other life, the life they were supposed to live.
"I don't have a lot of elders in the business. I love Bettye. I love Gaye (Adegbalola.) I love Patty Andrews from Tuck and Patty, and I love Jackie Richardson. You know many of my elders have gone. But that's where they've been and how they got there, especially as black women. I think it's important that their voices are in our head to keep us honest in a way."