The Hold Steady's Steve Selvidge, North Mississippi Allstars' Luther Dickinson, and Memphis multi-instrumentalist Paul Taylor are childhood friends who have reunited in the spirit of curiosity. The result is an amalgamation of Memphis sounds of different periods, replete with funk, groove, keys, and at times hip-hop and jazz.
The three grew up playing music together in Memphis, TN, all with legendary fathers: Paul reared by Pat Taylor and his stepfather a member of '70s band Zuider Zee; Steve with his folk-blues artist father Sid Selvidge; and Luther, of course, kin of the legendary Jim Dickinson. The trio's debut album MEM_MODS, Vol. 1, out February 24, marks the first new release on Peabody Records. The label, home to Alex Chilton's lo-fi cult classic Like Flies on Sherbert album, is being revived courtesy of Steve Selvidge.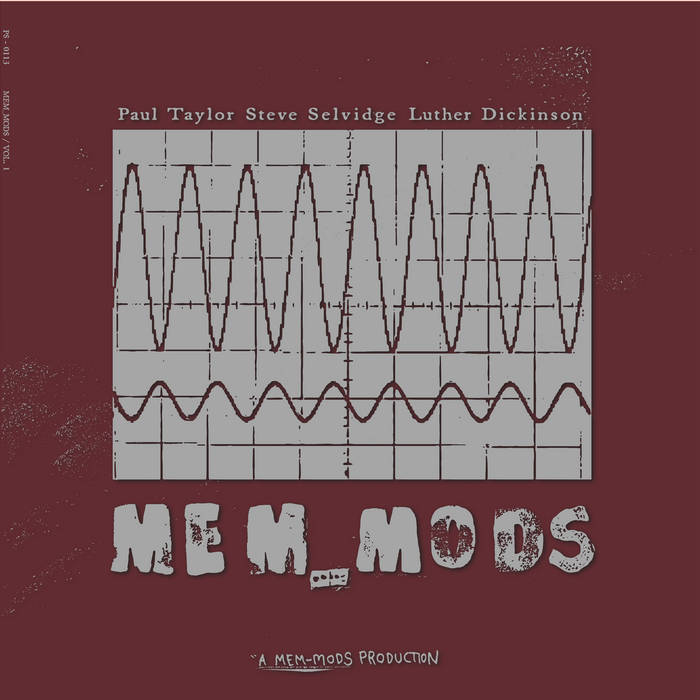 Luther and Steve are also both members of the Sons of Mudboy, which performs the music of Sid Selvidge and Jim Dickinson's band Mudboy & The Neutrons; Paul and Steve have played with Luther in North Mississippi Allstars; and Steve and Luther have both played with Bash & Pop; Paul has played in Steve's former band Big Ass Truck. Add in stints with Tommy Stinson, the Black Crowes, and Seasick Steve, and the branches grow heavier. Selvidge has performed at Carnegie Hall, Royal Albert Hall, and on late-night shows with The Late Show with David Letterman, Late Night with Conan O'Brien, The Late Show with Stephen Colbert, Late Night with Seth Meyers, and Jools Holland. As a session musician, he's played guitar on more than 60 albums.
The three had discussed an album together for years but in 2020, with these booked-solid musicians suddenly facing empty calendars, it became apparent that the time had come. The problem? They were all sheltering in place, just like the rest of the world. No problem: the music was made long-distance, with tracks sent via email and thoughts sent via video messages on the app Marco Polo. That approach allowed each musician more of a clean slate to stretch out and follow off-kilter artistic impulses than they might have jamming together in person.
Memphis horn mainstays Marc Franklin (Don Bryant, The Bo-Keys, Robert Cray, Rev. Sekou, Wu-Tang Clan, Solomon Burke) contributes trumpet while Art Edmaiston (Amanda Shires, The Greyhounds, Cut Worms, Don Bryant, The Bo-Keys) adds saxophone. Selvidge mixed the record himself. Jeff Powell (Bob Dylan, B.B. King, Big Star, St. Paul & The Broken Bones, Lucinda Williams, Al Green) cut the vinyl, which is being manufactured at Memphis Record Pressing in Memphis.
Premiering exclusively is "Midtown Miscommunication," the second single from the new album. Building in intensity and suffusing every groove with vim and vigor, the song represents the lost art of the movie soundtrack.