Just off the North Branch of the Chicago River in the Rockwell on the River complex sits an old brick and timber warehouse. Originally a leather tannery in the early 1900s, the location now houses a small batch, family-run, craft distillery known as Judson & Moore. Inside, the warehouse's brickwork extends roughly 30-feet to ceilings adorned with wood beams, while moonlight trickling in through the numerous floor-to-ceiling windows adds ambiance to the tasting room and music venue.
According to its website, Judson & Moore's whisky represents "the bounty of the American Heartland." So does its taste in music.
After a week of brutally cold weather, Judson & Moore helped warm the souls of Chicagoans by hosting two of the best roots and blues acts on the scene today, both of whom come from America's Heartland – Chicago's own Nathan Graham and Milwaukee-raised Buffalo Nichols. 
Graham, who says he built his career over the last ten years as a guitar-for-hire, touring internationally with major label and indie acts, recently signed with GBL Music Media Management and is working on his debut album.  If it is anything like his opening set for The Drive-By Truckers in Chicago last November, or for Buffalo Nichols at Judson & Moore, fans of guitar-driven roots and blues music will rejoice.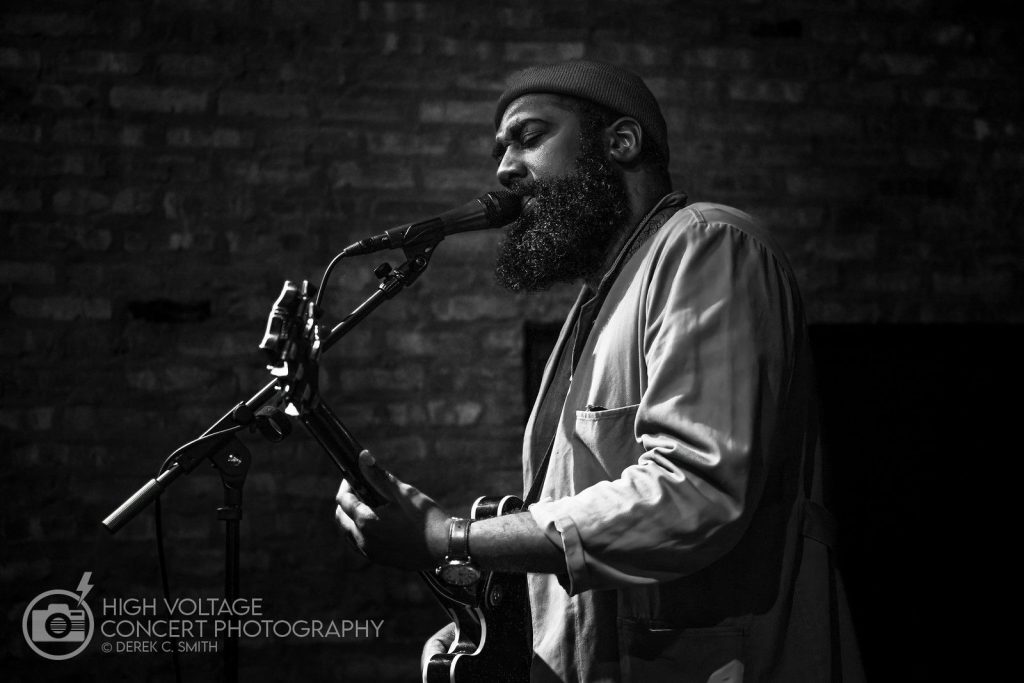 With his warm and soulful voice, Graham's music is both captivating and comforting. He does not merely play for his audience, he connects with them – creating a musical vortex that pulls them into his songs. You can't help but feel his music.
And then there is Graham's guitar. It's electrifying. You can hear it in "Somebody Else" and "I'll Get It Right" from his 2022 Jam in the Van live session. It's even more impressive live. Such was the case at Judson & Moore where Graham played without his band. Just him and his guitar. It was sublime. He is a veritable guitar slinger. If there is one rising star to keep an eye on, it's Graham. He is definitely "one to watch."
The headliner for the evening was the gravelly-voiced Carl "Buffalo" Nichols. Despite being raised in Milwaukee and currently residing in Austin, Nichols' stripped down, acoustic blues is pure Delta blues, which is perhaps why he was Fat Possum's first solo blues signing in nearly 20 years.
Unlike many of his blues forebears, however, Nichols doesn't deal in innuendo.  He is modern Delta blues, tackling issues of race, class and culture head-on. His music is direct and painfully honest. But don't tell him that. As he mentioned during his performance at Judson & Moore, Nichols is not seeking adulation for his "powerful" lyrics, such as those in the song "Another Man" from his self-titled debut album released in 2021.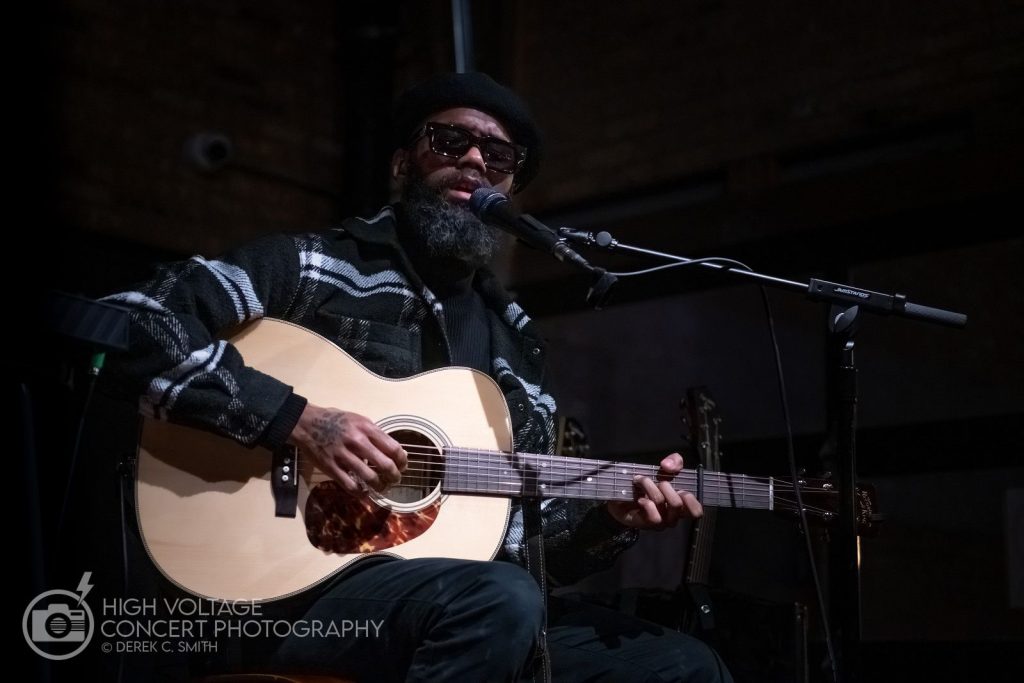 For Nichols, it appears he'd prefer societal change over lyrical praise. He's correct. As a country, as a society, as individuals, we need to do better. We need to be better. But the path to racial (as well as sexual and gender) equality cannot be walked alone. Nor can it be solved through hollow praise. It's a path we must all pave together.  
You can learn more about Nathan Graham and Buffalo Nichols, including upcoming tour dates, at their websites. For Graham, head here. For Nichols, here.
All images: © Derek Smith / High Voltage Concert Photography