There are singers. There are songwriters. There are storytellers. Sometimes someone is all three. When that happens, it can be something special.
Jefferson Berry just dropped Dreams of Modern Living, a solo album featuring just him and an acoustic guitar. You might recall Berry's work with The Urban Coalition. American Blues Scene wrote about their 2021 album Soon! back in May of the same year. In Dreams of Modern Living, he is still telling stories about the city through the medium of folk music. This time his urban acoustic storytelling appeals to a broader audience than just city folk.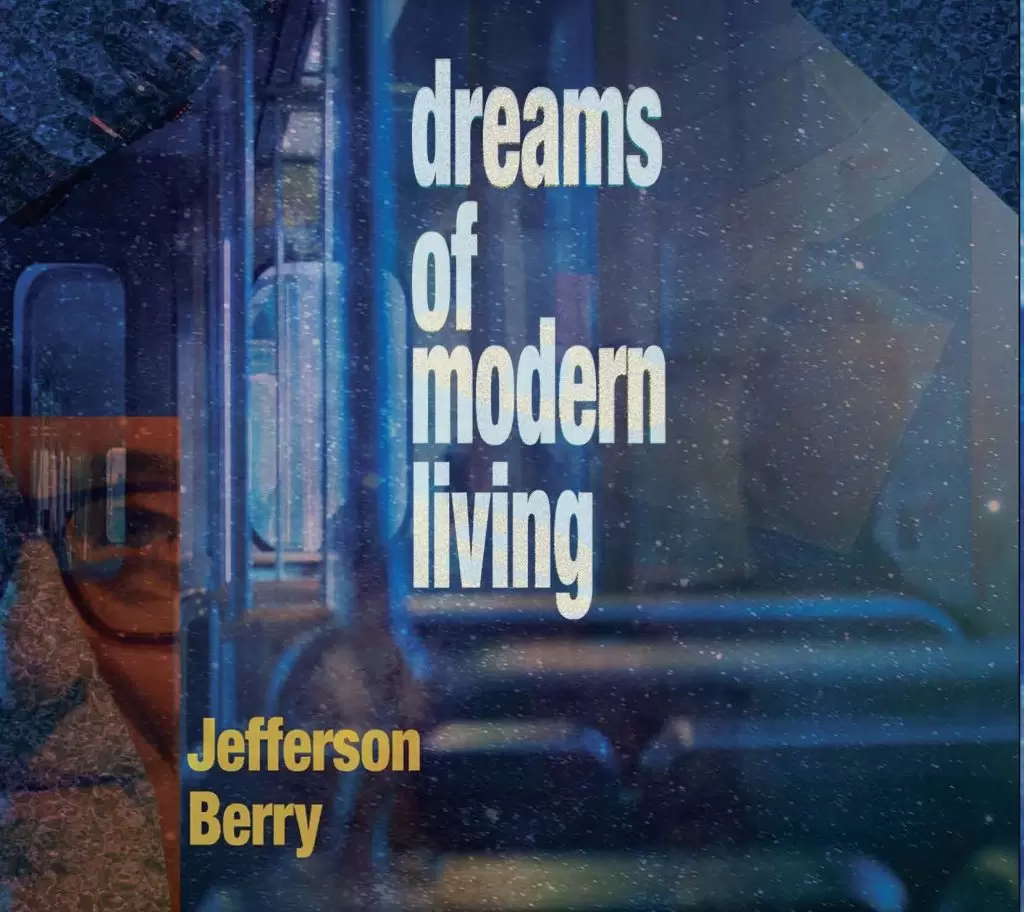 Take "Locks and Guns" for example. Berry shares his observations gleaned from his years as a school teacher in Philadelphia. Unfortunately, we are all too familiar with the tragedy of gun violence and attacks on enemies who don't really exist except in the minds of those who spread hate. Locks and guns become an antidote for a manufactured fear. And if there are innocents who pay the price for that fear, "well at least it isn't me or you." The response is too many thoughts and prayers and too little meaningful discussion to address the problem.
"The Ballad of Sammy Rodriguez" is a firsthand account of a migrant being apprehended for deportation. "Sammy Rodriguez knew more about cars than anyone I've ever known," Berry tells us in song. But Sammy doesn't have a green card, so the INS comes to take him away. Sammy was a productive worker. He has a child in school. But with no green card, he must go back to Mexico.
There are songs, and there are stories told through song. Berry is a storyteller writing about what he knows, what he has experienced, and what he has witnessed. If pressure builds and dreams don't come true, you may find yourself homeless and "Sleeping In Public." No doubt Berry's journey to become a singer/songwriter/storytelling artist inspired "To The Sea." Though spoken in the first person, "Doubting Thomas" addresses the flaws we all have and oftentimes regret.
"Water In The Well" is an interesting and wild story about an attack on Berry's great-great-grandfather by the James and Younger Gang. Told in great detail, he reveals that of the two James brothers Frank was the worse.
All songs on Dreams of Modern Living were written by Jefferson Berry, except for "Come Down in Time" (Elton John and Bernie Taupin), "To the Sea" (Bill Champlin), "Doubting Thomas" (Chris Thile), and "Puerto Rico" (Ben Arnold).
Yes, there are singers, songwriters, and storytellers. Jefferson Berry is all three.
Berry will be playing select dates in support of Dreams of Modern Living, including an appearance at the 2023 Folk Alliance International conference in Kansas City and a mid-summer west coast tour.
Connect with Jefferson Berry: