The 1971 album A Space In Time from UK blues rockers Ten Years After was the band's most successful, reaching number 17 in Billboard 200. It is being reissued for its 50th anniversary as a brand new stereo mix by the original producer and recording engineer Chris Kimsey, using transfers from the original two-inch multi-track tapes together with modern day plug-ins.
This highly skilled process perfectly recreates the vibe and enhances the original recording. What Chris has achieved with this remix is quite extraordinary in that every instrument is crystal clear with the vocals soaring above the backing, creating a glorious soundscape.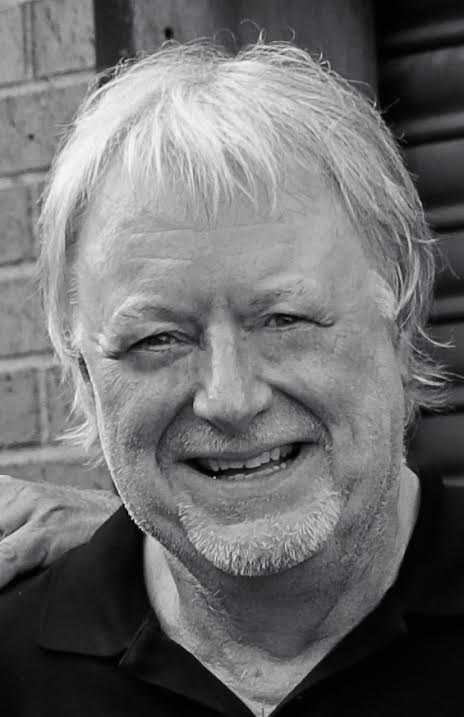 The lead single from the album, "I'd Love To Change The World," written and sung by frontman Alvin Lee charted at number 40 in the USA and was the band's biggest hit. Two years after the Woodstock Festival where Lee had stolen the show with his guitar wizardry on "I'm Going Home," A Space In Time cemented his reputation as a versatile guitarist who combined trademark speed and adrenaline rush with tasteful and intricate acoustic finger picking techniques.
As Chris explains, "One of Alvin's greatest song writing successes was of course 'I'd Love To Change The World' which drew on mainly American influences of the time including the counterculture of Woodstock and the Vietnam war, both of which must have resonated with Alvin.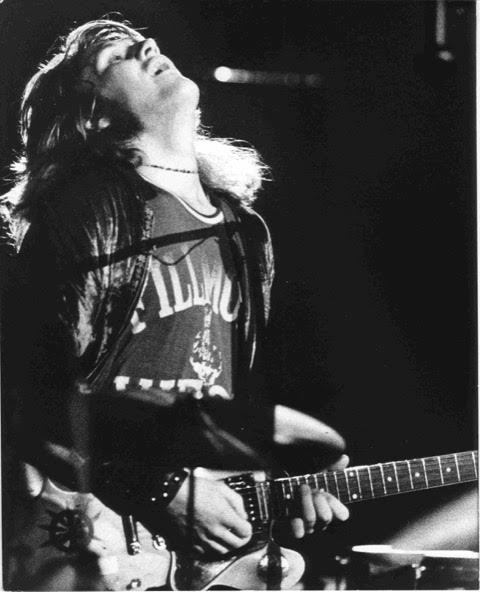 "All that he saw and felt must have been buzzing around his brain and he wanted to get his message across. Not many lyricists can do that but Alvin had such a wonderful way with words. Alvin also developed into an exceptionally talented recording engineer, mixer and producer in his own right."
The lead lyric video single is currently premiering:
In an exclusive interview with American Blues Scene, Chris Kimsey, who was also the legendary producer of The Rolling Stones' Undercover and Steel Wheels tells the story behind the album remix to be released on March 17th.
Chris sent the files to the talented, technical genius Kurt Martinez who is Head Dolby Engineer at Dean Street Studios in Soho, London, the legendary venue owned by Alvin's daughter Jasmin and her mother Suzanne who also manage the business. The studio has two state-of-the-art 9.1.4 PMC Dolby ATMOS Music suites. Kurt, who was responsible for the ATMOS mix, used new plug-ins to emulate the original desk to achieve the new mix.
Originally from Nottinghamshire, Kurt's grandad saw Alvin perform in the local pubs and clubs back in the day so there must be family pride in the pristine clarity of the finished product which will be cherished by Ten Years After fans.
A Space In Time Tracklist:
One Of These Days
Here They Come
I'd Love To Change The World
Over The Hill
Baby Won't You Let Me Rock 'N' Roll You
Once There Was A Time
Let The Sky Fall
Hard Monkeys
I've Been There Too
Uncle Jam
All songs written by Alvin Lee except "Uncle Jam" by Alvin, Chick, Leo and Ric
Vocalist-songwriter-guitarist: Alvin Lee
Bass guitarist: Leo Lyons
Keyboardist: Chick Churchill
Drummer: Ric Lee
Available on 2-CDs and 2-LP Half-Speed Master 180g black vinyl. The second disc/record in this set features the original 1971 mix of the album. Both have been mastered and cut at half-speed by Miles Showell at Abbey Road Studios.
For the Blu-ray, this has been done as a full 12 channel ATMOS mix as well as 5.1 new stereo, original stereo mix and the 1973 Quad mix by Kurt Martinez. Currently, the Blu-ray is only available through Superdeluxeedition.com. It will also be available digitally as an ATMOS mix on Apple and Tidal.
Stereo and Atmos mix as digital by Kurt Martinez
Fans can buy this in the majority of large American retailers, Chrysalis Records' distributor AMPED has national coverage. It will also be available on all online platforms. There is a clear vinyl US Indie exclusive variant on this one that will be distributed to independent record stores.
"I'd Love To Change The World" (Chris Kimsey Remix) is available on Spotify.