The beautifully restored Des Plaines Theatre in the Chicago suburb of the same name bears little resemblance to the gritty city clubs Muddy Waters played in during his heyday. But it was here, on Friday, April 7th, that an all-star band assembled to pay homage to Waters in celebration of what would have been his 110th birthday. This special blues jam was sponsored by Chicago-based Delmark Records.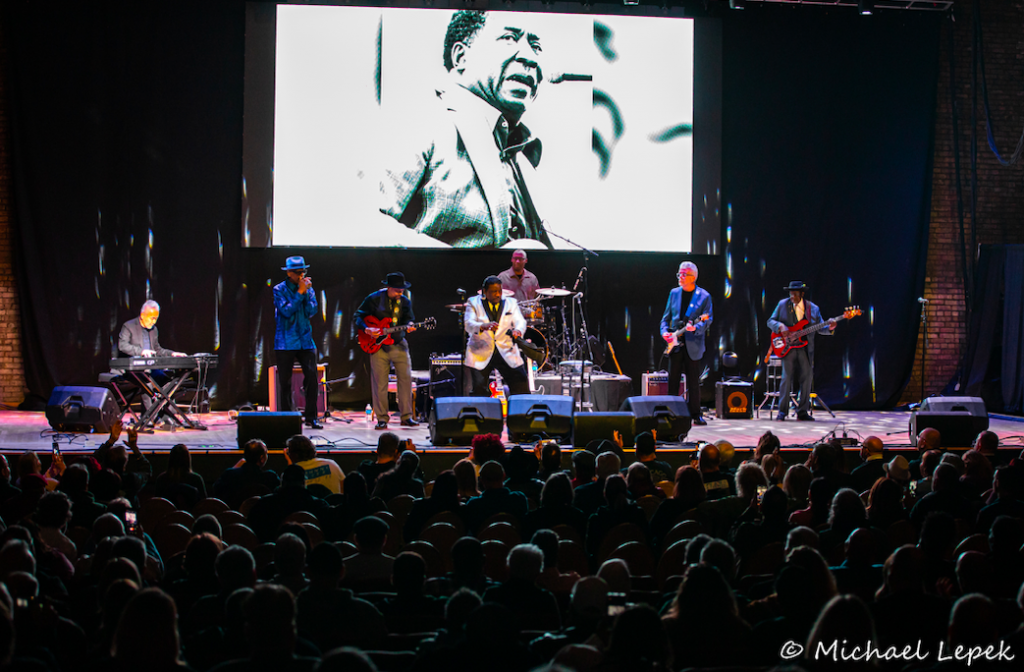 The band featured some of the biggest names in Chicago blues and all were on their A game in Des Plaines, as they took on tunes from Waters' extensive catalog. Future Blues Hall of Fame inductee and former Muddy Waters band member John Primer was front and center. Rick Kreher, another one of Muddy's former guitarists shared the stage with Primer, bassist Bob Stroger, keyboardist Sumito Ariyoshi, harmonica player Mervyn Hinds, and Chris Alexander on drums.
The vocalist and front man for this all-star band was none other than Muddy's eldest son, Mr. Mud Morganfield.
Although Waters passed away in 1983, he left a legacy that continues to this day. There was strong evidence of this on the Des Plaines Theater stage. The nattily dressed Waters was the consummate professional and the entire band came dressed to the nines and ready to play on Good Friday. Following an inspired opening set by this high-octane group of musicians, Mud Morganfield came out for the second set sporting a bespangled white jacket over a shiny black vest.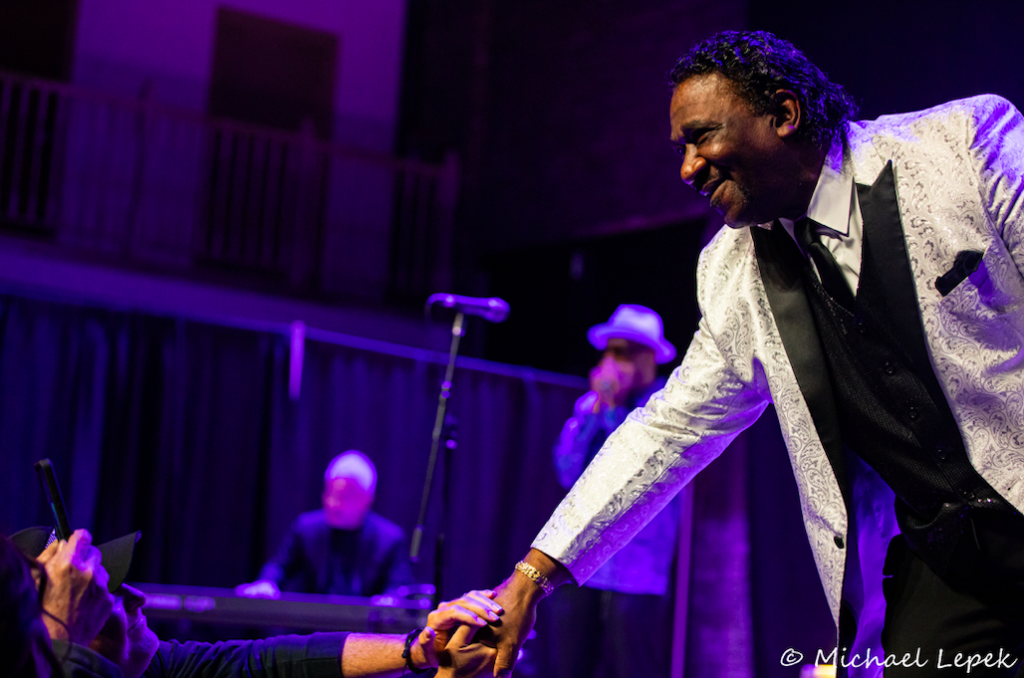 While Waters influenced countless musicians and big-name British bands like the Rolling Stones, he was first and foremost a family man. His 110th birthday celebration served as evidence of this as Mud's 90-year-old mother was in the audience and received a special shout-out from her son when he said, "If it wasn't for her, there wouldn't be me!"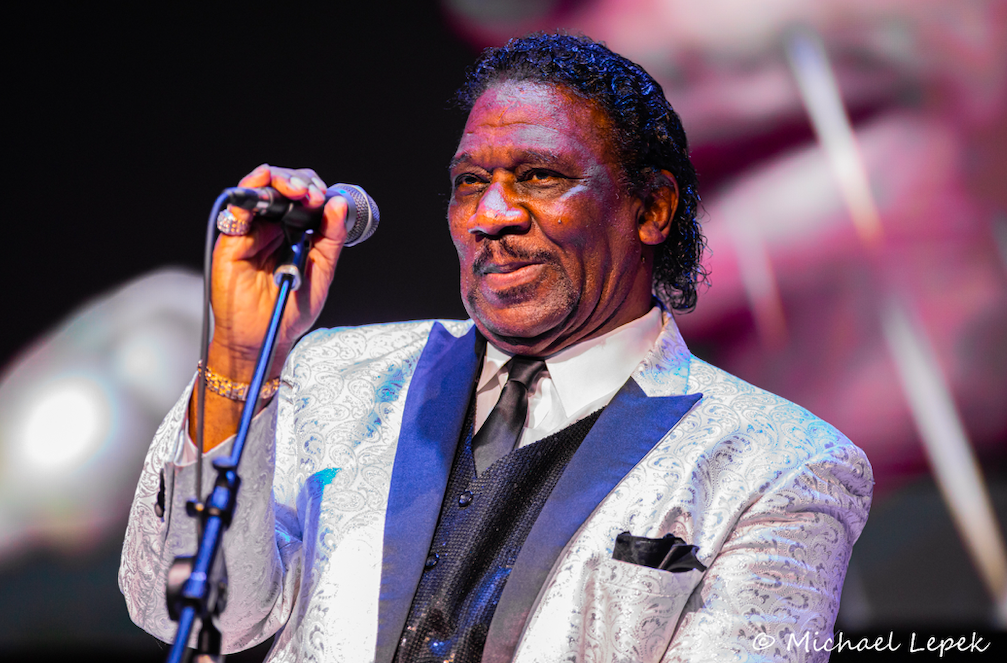 Waters first came to Chicago in 1943 as part of the "Great Migration" from the Delta and other southern states. John Primer came up to Chicago from Mississippi in 1963 while Bob Stroger made the move from Missouri to the Windy City in 1955 and lived right behind Silvio's blues club on the west side. These two wily veterans showcased their musical chops throughout the night.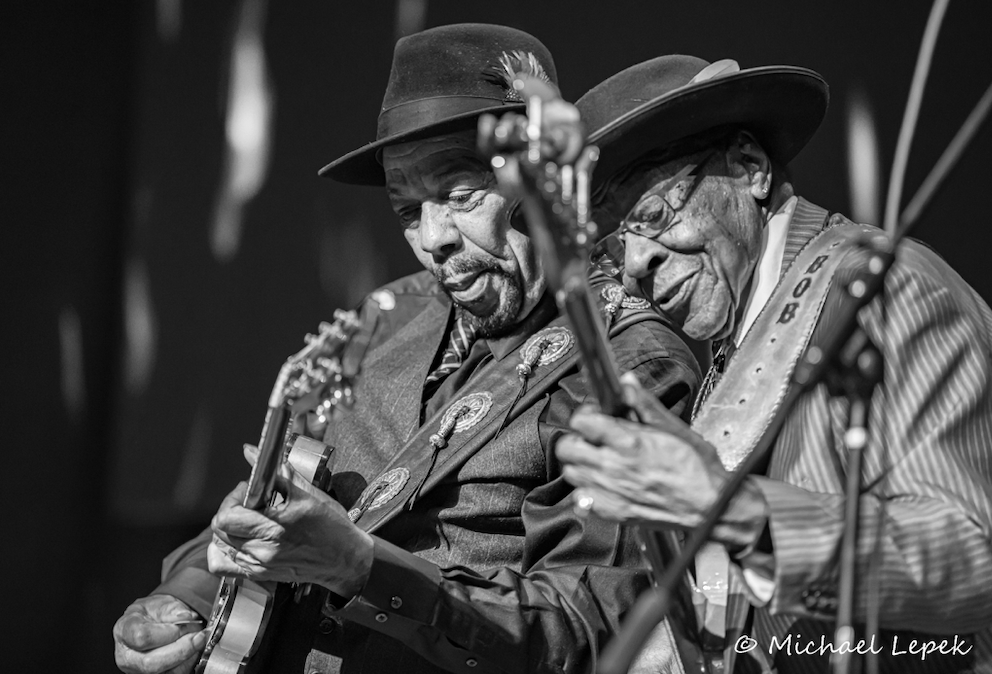 Primer is known for the slogan "You can't paint the blues without the Primer," and this statement rang true at every turn on stage. Whether serving as bandleader, telling amusing anecdotes about his Mississippi boyhood, or backing up Mud Morganfield, this legendary blues man showed why he will be in the Blues Hall of Fame come May.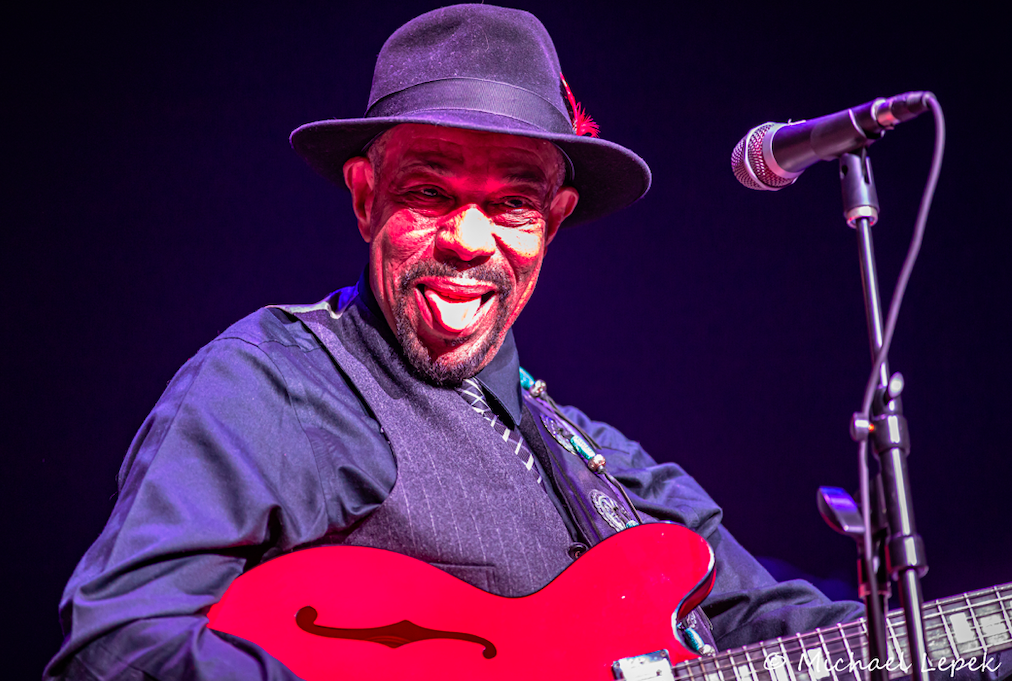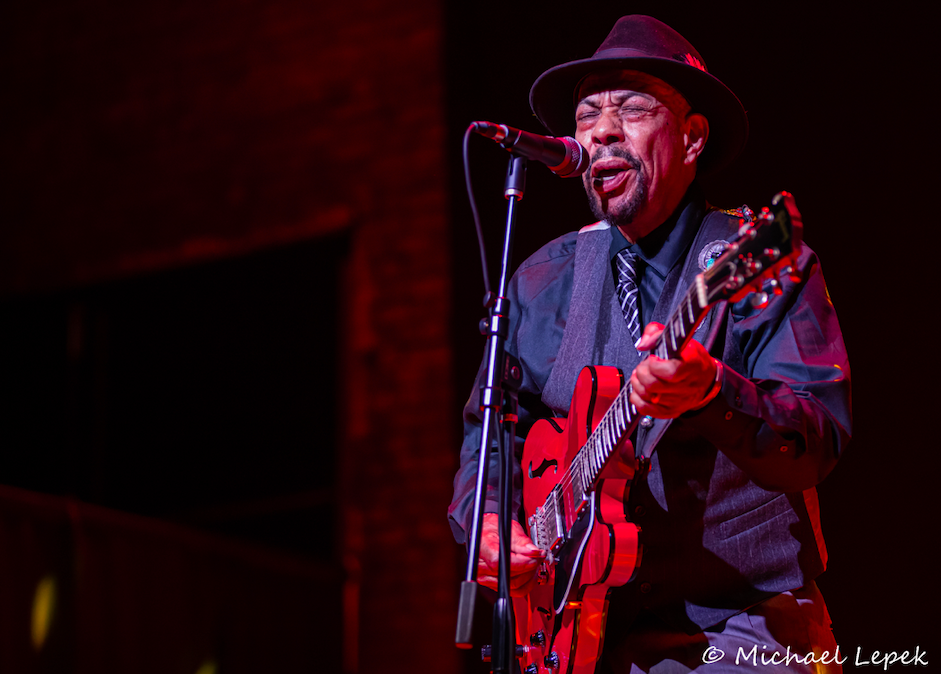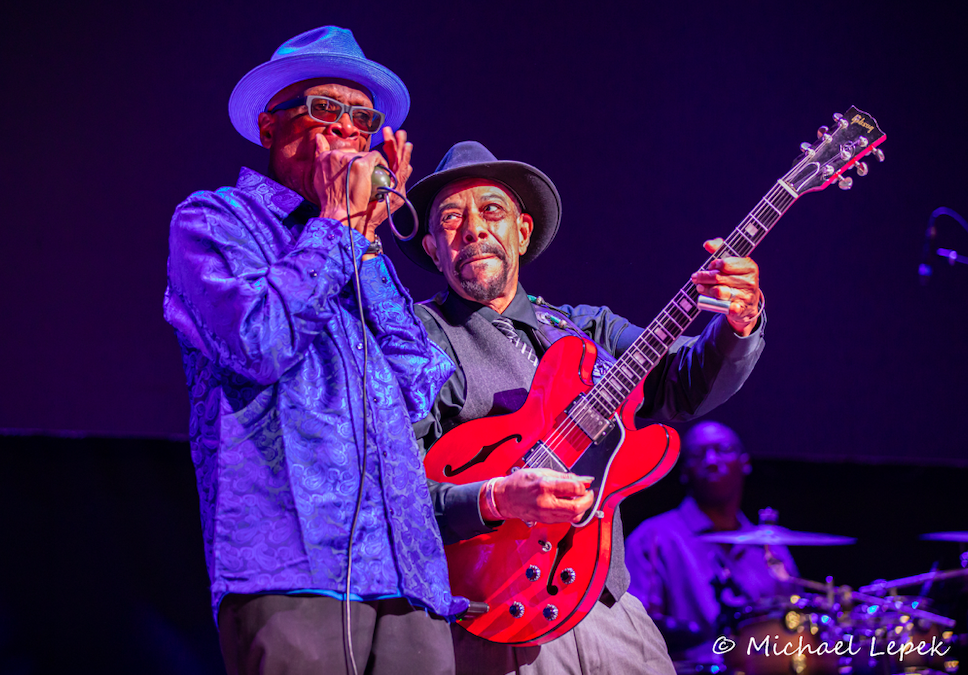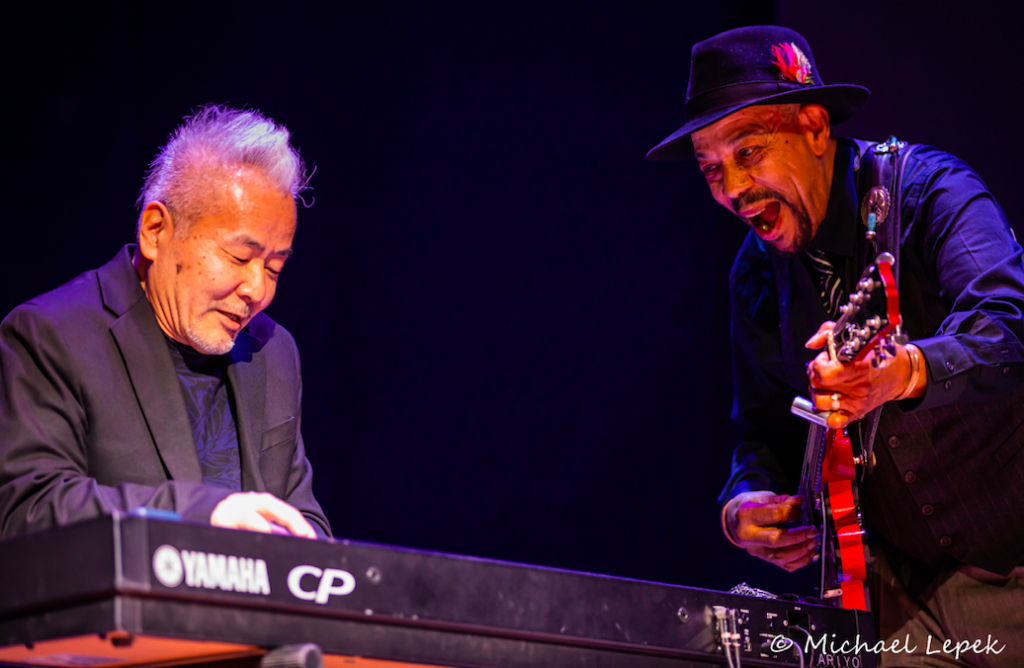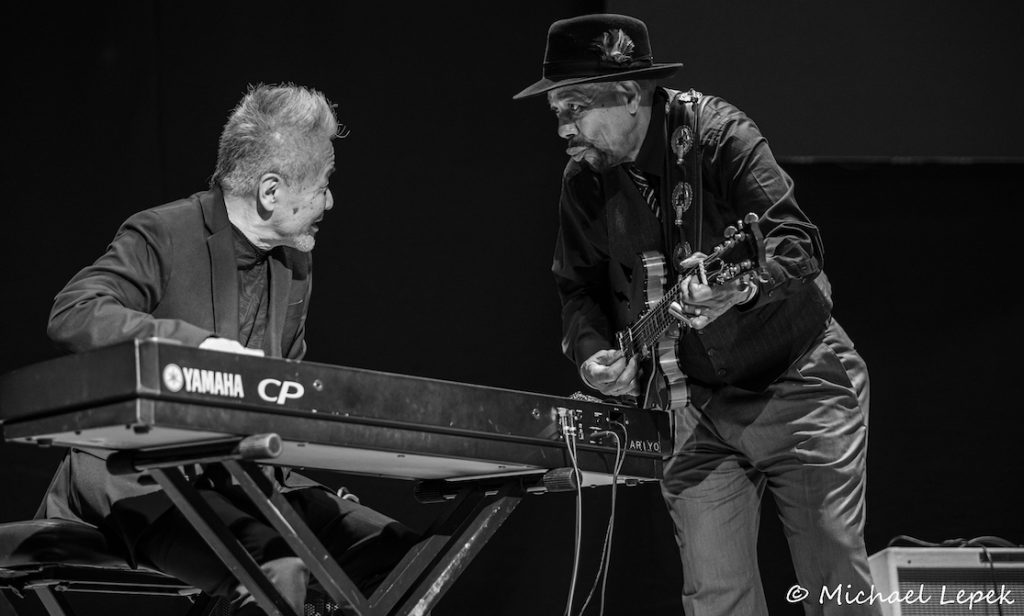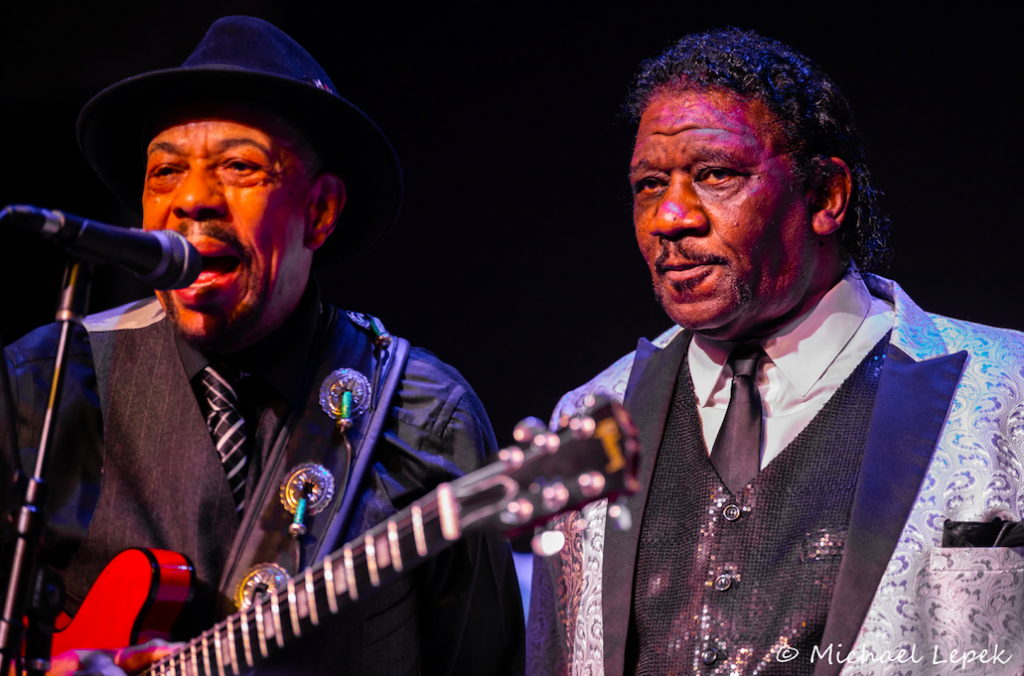 The other members of the band boast equally impressive credentials, which was evident right out of the gate. Like Primer, guitarist Rick Kreher was a member of Muddy's last band and still plays with a long list of musical heavyweights. Mervyn "Harmonica" Hinds backed up Muddy on his Muddy Waters: Hoochie Coochie Man album, while keyboardist Ariyoshi is a member of Billy Branch's Sons of Blues band. Drummer Chris Alexander plays and tours with renowned blues singer, Nora Jean Wallace.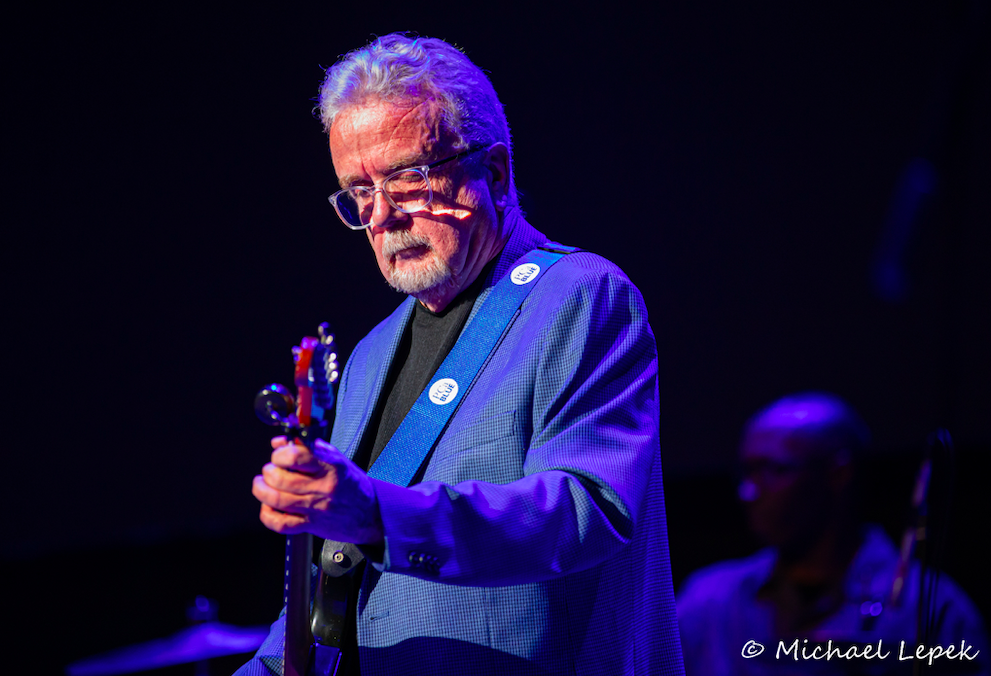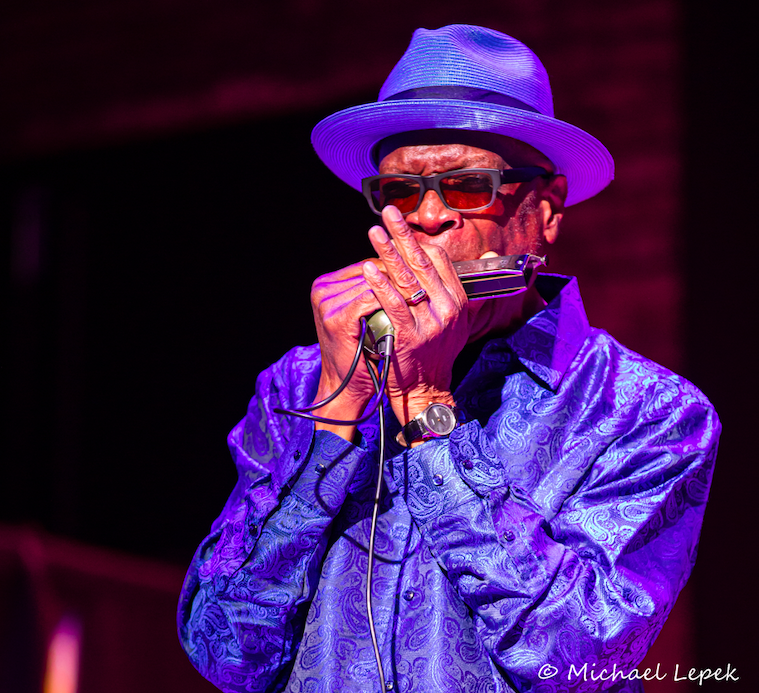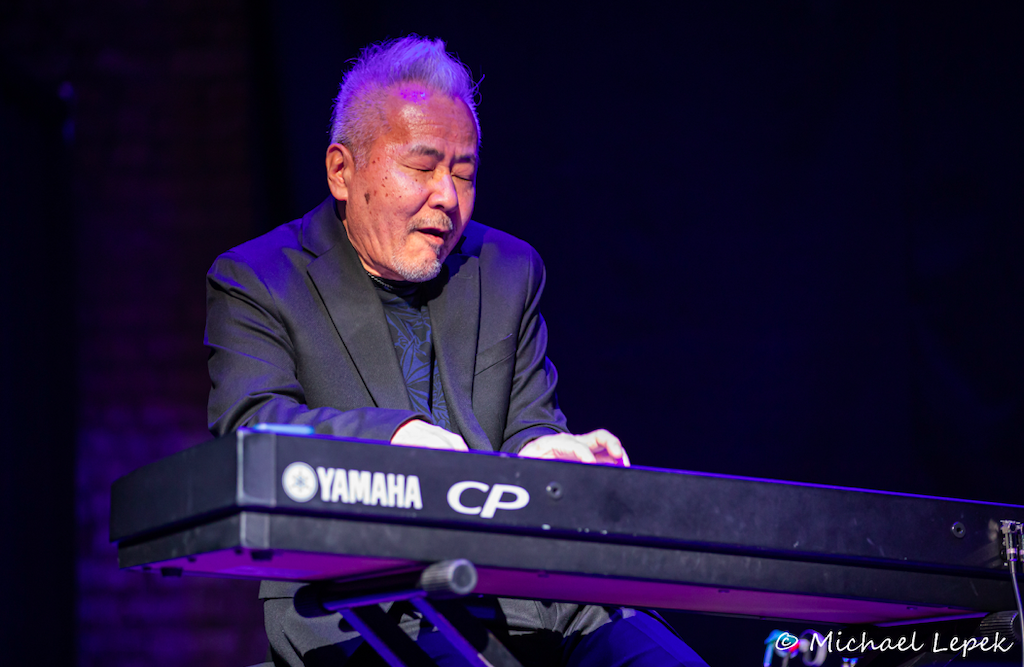 Meanwhile, 92-year-old Bob Stroger continues to amaze with his dexterity on bass and energy level of a much younger fellow. He stood up on stage for much of the night and seemed quite pleased to be a part of the festivities.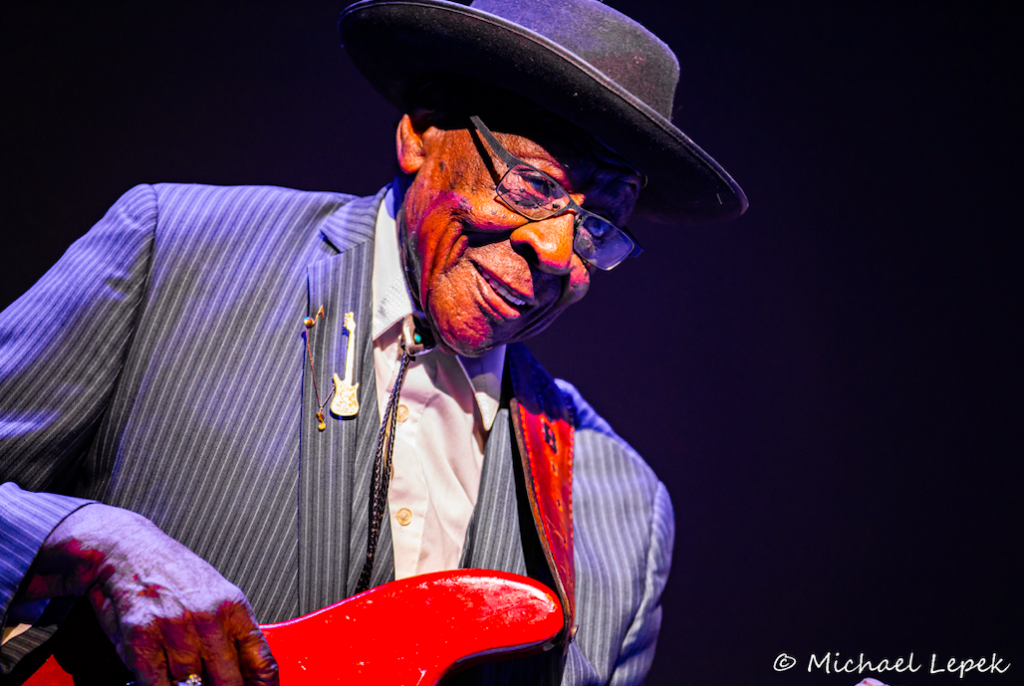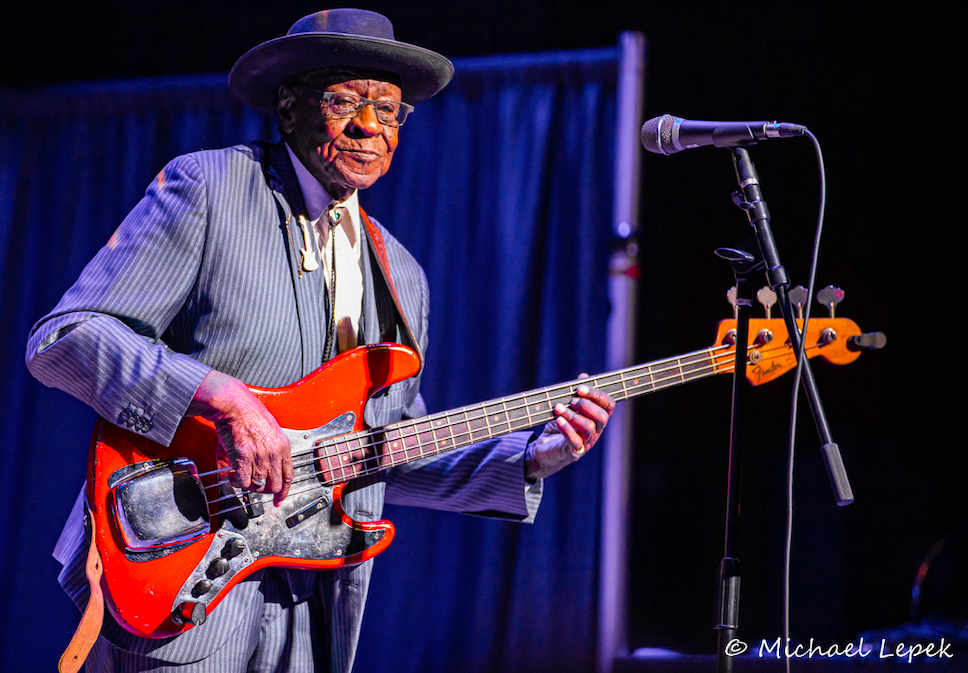 After a brief intermission, Mud Morganfield sauntered on stage and immediately commanded the attention of the entire audience. He bears an uncanny resemblance to his late father, a fact that was highlighted as images of Muddy Waters were flashed on the big screen above him.
In addition to looking like his dad, he has the same deep voice and on-stage mannerisms as he ran through classics including "Walking in the Park," "Hoochie Coochie Man," "Baby Please Don't Go" and other beloved tunes made famous by his late, great father.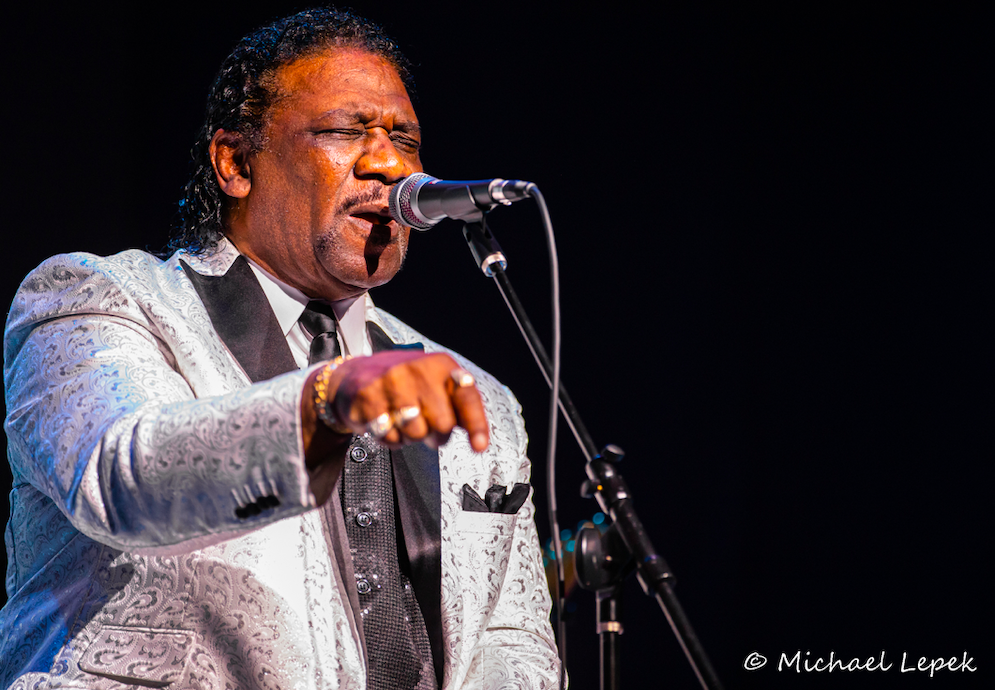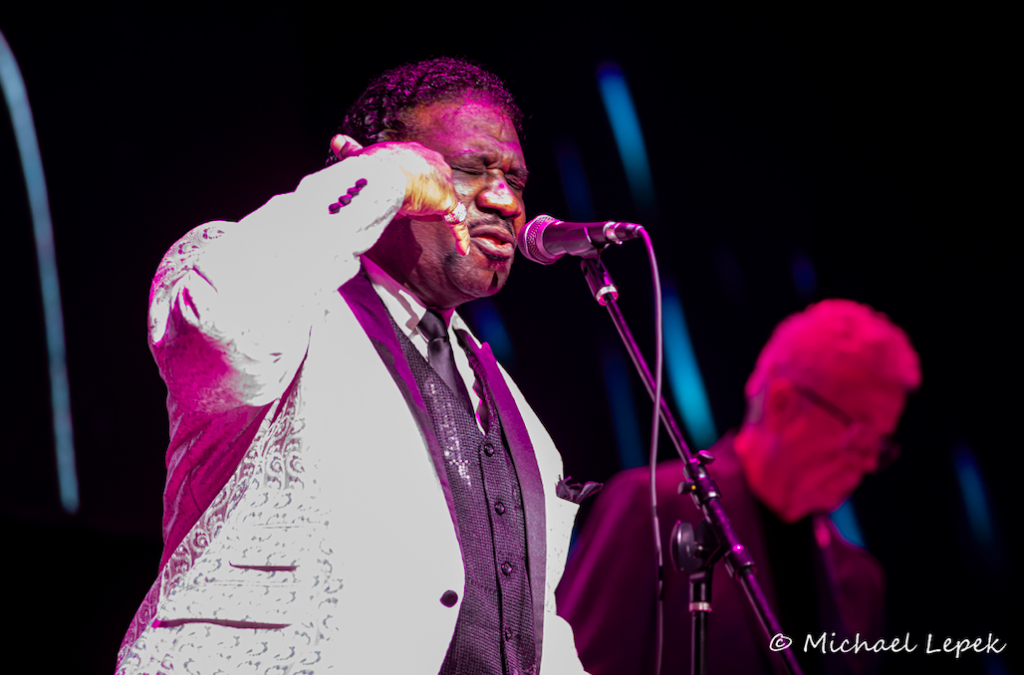 Images: © Michael Lepek for American Blues Scene