The first extensive anthology drawn from the bespoke jazz catalogue of one of the world's most loved and admired drummers, the legendary Charlie Watts, will be released by BMG on June 30th.
Available both in double vinyl and double CD editions, Anthology is a monument to the "other" musical identity of the giant who underpinned the Rolling Stones for more than 55 years.
It draws on a near 20-year period in his substantial catalogue of jazz recordings in various configurations, including quartet, quintet, tentet, and orchestra. The collection is both the perfect memento of a unique artist for long-time devotees and the perfect introduction for new admirers.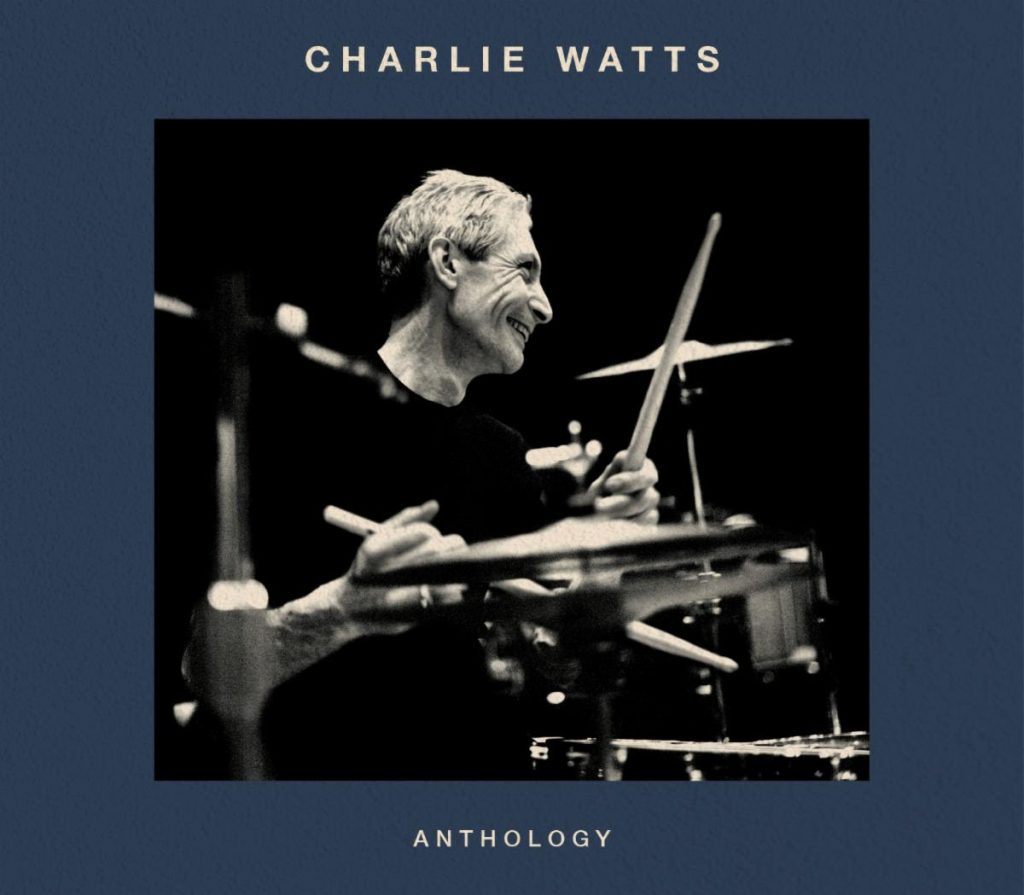 Anthology is a celebration of the tasteful and inventive playing of a true inspiration to millions, who generously diverted the spotlight onto his brilliant, hand-picked collaborators. Across Anthology, these include such greats as his lifelong friend and double bass stalwart Dave Green, saxophonists such as Peter King, Evan Parker and Courtney Pine, trumpeter Gerard Presencer, fellow drum titan Jim Keltner and vocalist and Rolling Stones live band member Bernard Fowler.
This highly desirable retrospective begins in 1986, when Watts had his own name on an album for the first time – with typical modesty, some 25 years after his drumming first became the talk of his peers – on Live At Fulham Town Hall. It then features selections from the Charlie Watts Quintet's 1991 mini-album From One Charlie, their albums A Tribute to Charlie Parker with Strings (1992), Warm and Tender (1993) and Long Ago and Far Away (1996), the 2000 collaboration Charlie Watts – Jim Keltner Project and another live set, 2004's Watts at Scott's, as the Charlie Watts Tentet.
The expanded CD track listing is further augmented by the inclusion of three sought-after tracks from a performance by Watts and his group at Swindon Arts Centre, featuring versions of "Rockhouse Boogie," "Ain't Nobody Minding Your Store," and "Swindon Swing."
Anthology features liner notes by music journalist and broadcaster Paul Sexton, the author of Charlie's Good Tonight: The Authorised Biography of Charlie Watts, published by HarperCollins.