In the tradition of such Holy Blues Reverends as Reverend Gary Davis, such is the irreverent Reverend Freakchild. With 17 releases under his belt, the Rev. primarily performs solo acoustic these days but has also recently recorded with some amazing musicians including Melvin Seals, Mark Karan, Chris Parker, Hugh Pool, Jay Collins and Grammy nominated G. Love, and The Reverend Shawn Amos.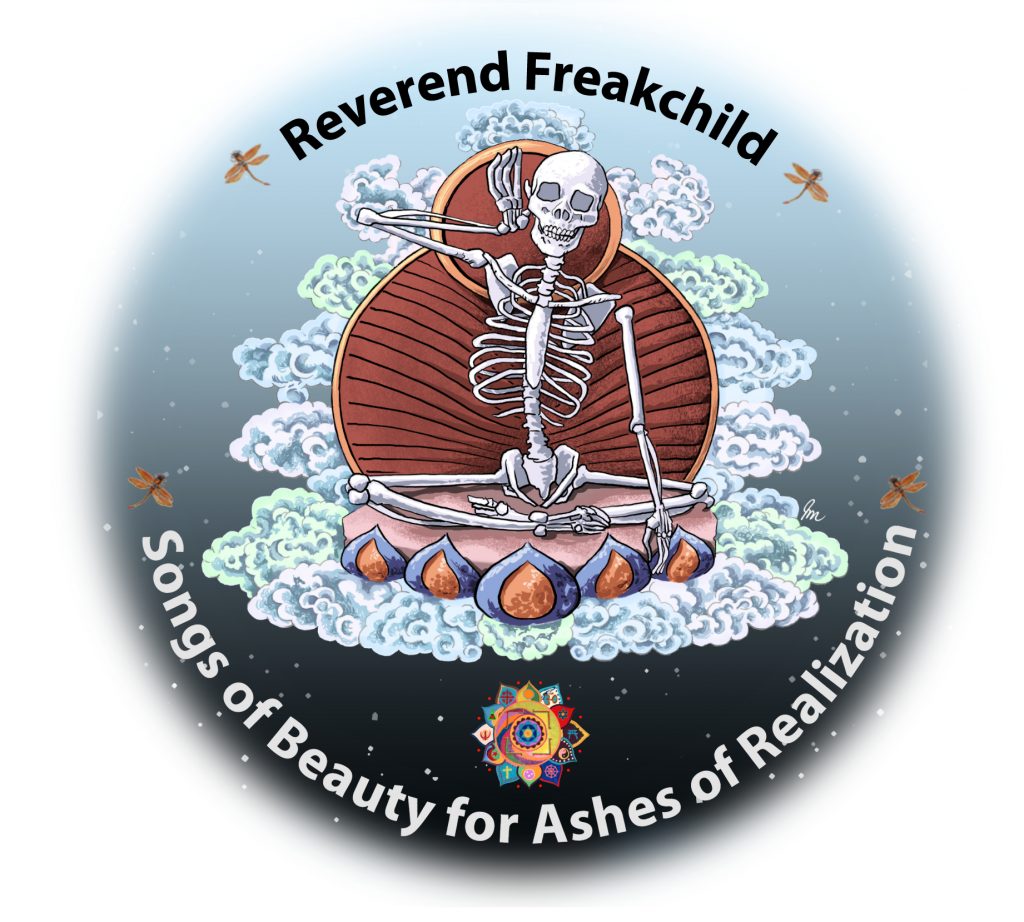 Premiering exclusively from the new album is the video for "All I Got Is Now," an upbeat blues featuring a carpe diem motif and a deep groove.
Songs Of Beauty For Ashes Of Realization, or Songs of Experience (Tibetan: ཉམས་མགུར, Wylie: nyams mgur; Devanāgarī: दोहा; Romanized Sanskrit: Dohā; Oriya: ପଦ), are sung poetry forms characteristic of the tantric movement in both Vajrayana Buddhism and in Hinduism.
The Rev. has served as a member and featured soloist of the Metro Mass Gospel Choir performing at such venues as Carnegie Hall, Avery Fischer Hall and the Town Hall Theater. The Rev. also spent 3 years off-off-off Broadway singing blues and spirituals on Sundays at Tobacco Road, the now defunct NYC hippie hangout replete with drug addicts, hookers and music freaks.
His music has been featured in many TV programs and commercials, and also national radio advertising campaigns. He grew up in Hawaii, holds a degree in philosophy and religion from Northeastern University in Boston and now currently resides in Colorado as an ordained Dharmacharya with a Master of Divinity Degree from Naropa University.
As he continues to perform and preach, he proclaims: "Music is my religion. Through song I seek transcendence!"