Shaun Murphy's musical resume stretches back to the late 1960s and, as you might expect from that era, includes co-starring with Meatloaf in the Detroit production of Hair. That role led to her signing with Motown in 1971, followed by tours and recordings with Bob Seger and Eric Clapton as well as other luminaries in the rock world. Her enviable career includes a 17-year stint as lead singer with Little Feat. 
In much more recent news, Shaun released her 11th album, I'm Coming Home, in June. Produced by Kevin McKendree, who also serves as Delbert McClinton's music director, the collection of 12 songs showcases Shaun's rich vocal gifts on both original music and some well-chosen covers. As in the case of so many artistic endeavors, the album was delayed by the pandemic, and Shaun, who delights in the touring lifestyle, was forced to stay home far longer than she liked. As soon as travel opportunities picked back up, Shaun suffered a foot injury which kept her away from her beloved touring for another year.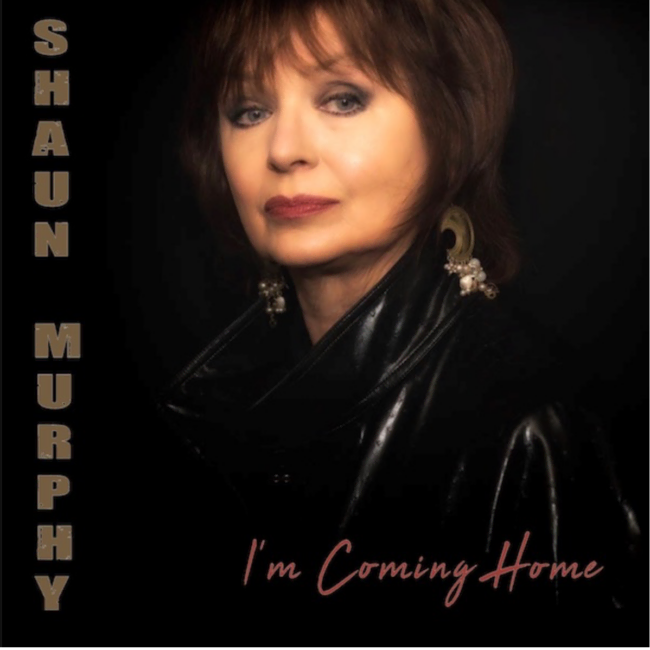 Shaun is all healed up and ready to roll, and she spoke with American Blues Scene about her new release as well as the post-pandemic challenges of getting new music out to fans worldwide. Of course, we couldn't resist asking about a few of her career highlights such as her work with Slowhand Clapton. "He's wonderful; he's just the English gentleman, and I was so proud and happy to work with him and to know him."
How can people order copies of I'm Coming Home? Your website only mentions sales in the U.S., but what about fans in other countries?
For out-of-country orders, I can send electronically by Dropbox. I used to be able to ship physical CDs through CD Baby, but 2 weeks ago, CD Baby stopped doing anything physical and returned my CDs to me. Shipping to Canada and anywhere in Europe is cost prohibitive. Even in the U.S., when you ship 1st-class, they go by the zip code now. Forget Canada, forget California, that's almost 75 more cents more. Now I just ship by media mail within the U.S., it's a stock $3.65. Even Canada, it would be $15-$20 to ship, which is cost prohibitive.
With so many people getting their music through streaming, is there much revenue for the artist?
My friends' band, Big Shoes, had a million streams of one song; that breaks down to $16.00 for 7 people.
I love the fact that you do a Denise LaSalle song on the new record, "Lover Take All," one of her tamer ones. How did you decide which one? You didn't go for her raunchier stuff.
I don't do any politics, and I don't do any explicit music. That probably makes me boring. It makes me less controversial. When you do stuff like that, you alienate 50% of your audience. Way back when I was still living in Los Angeles, I used to have an R&B band, Big Nickels, and we did a number of Denise LaSalle songs. "Linger a Little Longer" is another song that Denise performed that's on I'm Coming Home.
I was listening to your songs while I was doing yard work, and that song, "Linger a Little Longer" – how much pain is there in being the mistress, he's going back to his wife, and you're left with the hotel room? I was ready to throw myself face first into the weeds. Several of these songs are more somber. Were you in a sad mood, or is that generally what you like to perform?
I tend to do a lot of ballads, introverted thoughts. There's so much meat in that message.
"Keep Your Head Above Water" has more of a gospel feel to it.
I wrote that with my two guitar players.
Your voice goes so low.
It feels so good to sing low.
I have to ask you about the '60s. You were living the life. Did you keep pretty steadily employed?
Yes, I did. I just went with the flow and sometimes I would work with one group, and another group was already in the offing. They'd say, we're going to tour here, and I'd say, that's fine. I spent a couple of years not being home very much. It was just a wonderful time. Everything's got to be the big guy up above just lining all this stuff up. I've been so grateful and so lucky to be able to do everything that I have been and continue to do.
Were you ever star struck? Like, Eric Clapton wants me to sing on this record or on this tour?
I was pretty shell-shocked when I walked into the studio on the island of Montserrat because I'd never met him before. Well, I'd met him once when I was living in Detroit, and my bands at the time were being booked by Seger's manager, Ed "Punch" Andrews. We hadn't been paid the night before, so I went to one of Punch's clubs to get paid. He had a number of different clubs. So, I walk in, and who's playing? Cream.
OMG!
Everybody was sitting on the floor watching them. It was unbelievable that I got the chance to say hi and meet Eric. I walked into Punch's office, and Bob Seger was there. I'd opened for him in a few different places early on but never got a chance to really meet him. I got to meet both of them in one fell swoop.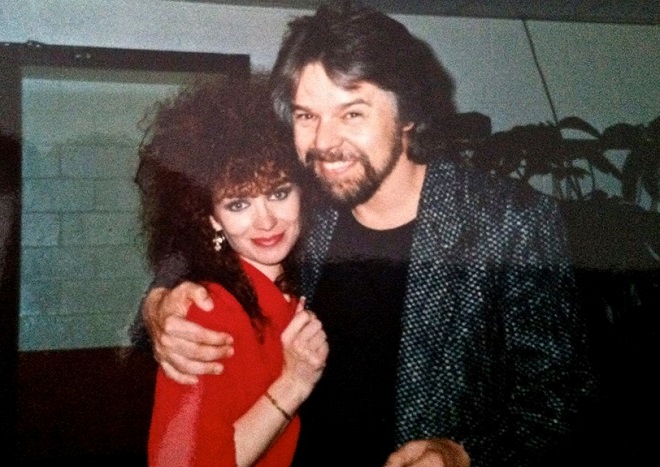 You have an angel, or like you said, the big guy upstairs. Did your parents say, what the heck are you doing, get an office job?
Oh, yeah. My stepdad used to send me little clippings in the mail of secretary, $400 a month, just as a caveat. "This is a good job, it will give you some money." And my mom was always a great one for, "You've got to have something to fall back on." I think it's a great thing to keep in your mind, you know, but I just went full-bore.
I've read that in 1969, you went to the Ann Arbor Blues Festival where you got hooked on the blues. What were you doing at the time to get yourself booked at the blues fest to start with?
I lived in Detroit during a time all of my friends in different bands would participate in all these local festivals. Ann Arbor being a local festival, we got asked to play it. I don't remember who all was on the bill because only the stars got listed. We always rode with the drummer – he was the one who had the car. If he didn't like the band who was playing at the festival, we couldn't see anything because we had to leave. I did see Procol Harum about 81 times. He loved them.

For some reason, he decided he wanted to stay and see some of these blues acts. When Big Mama Thornton came on, I didn't even know who she was. "Who is this lady?" She just kind of sauntered out and stood there. The band started playing, and she was swaying a little bit. Then she opened her mouth – I'm getting chills right now thinking about it. I almost passed out. I was forever a fan after that.
Did you get to know her very well?
I met her in passing, "Hi, how are you doing?" Just enough to say I got to meet her.
Somewhere along the way you had a daughter?
Yes, she was born in December, 1970. I was just coming out of working in Hair in Detroit. We closed right around Thanksgiving. Funny story about that – sometimes it felt like the baby would take her hand around my rib and pull it down. During one of our last shows, we were doing Hair's finale song, "Let the Sunshine In." It felt like she did that, and I doubled over.

The band leader saw me and thought, "She's going into labor!" He's directing the band and going faster and faster. It was the funniest thing. The band is looking at him like, what the heck? She didn't come until the end of December.
Meatloaf was also in Hair with you?
Yes, we used to do a lot of shows together in different bands back in the '60s. He was living in Midland or Flint, Michigan, and had this band called Popcorn Blizzard. They'd come down to the Detroit area and be involved in all those local bands that played all the festivals. We got to be good friends. [Note: the two performed together briefly as Stoney and Meatloaf and released an album by that name in 1971 on the Motown subsidiary label Rare Earth.]
Was he still Marvin Lee Aday?
Yes, but he called himself Meatloaf. We were in Hair and the Broadway version of Hair as well as the whole run of the play in Washington, DC. He went on to do amazing things, and I lost track of him.

I went back and forth to Detroit, then Los Angeles, then back in Detroit. It turned out that Meatloaf was in L.A. looking for a job and heard about auditions for this play called Hair. He walked in, and they loved him, but their roster was full. But, they were opening the show in Detroit pretty soon. "Why don't you come and do that show?" they said. "By the way, we're going to be looking for some people that could audition. Do you know of any people with strong voices?"

Meatloaf said, "Yeah, but I have no idea how to get ahold of her." Fast forward, in Detroit, my husband at the time saw this blurb in the paper about auditions. "Why don't you go try out?" I was already 3 months pregnant. We went down there, and the auditions were already going on. Going from the sun into the dark theatre, I couldn't see. The people who were judging were seated in the mid-section with a table.

When the door opened, they turned around to see who was there, and Meatloaf was sitting there. He points at me and said, "There she is!" They asked if I wanted to try out, but I didn't have anything ready. I got up on the stage and started to sing. When I get nervous, I sing really loud. I got about 3 or 4 sentences into the 1st verse, and they said "OK, OK, thank you very much." I thought, that was short and sweet. I went back home. Later that night I got a call, "You got the part, the lead." We talked about the fact that I was pregnant. They said I could do the Sheila role until I started to show too much, then they'd switch me to Genie.
Are you working on an autobiography?
Oh, gosh no. My friend Gil Anthony keeps harping on me to do it. I'm not naming any names.
We want all the scoop.
I have my bio on my website; that's good enough.
Getting back to I'm Coming Home, I really like "Lover Take All."
I got that song years ago from Tony Braunagel when I was trying to put together a record. He always sends me cool songs. I passed on it for 3 albums. In selecting songs for this record, I thought we could make something out of this. It didn't have punch, but once the band got a hold of it and we rehearsed it once, I thought, "Dang this is something!" It had a shelf life of its own. I don't think it would have been the same without the band that I have now.
Do you have tours planned?
Not right now, but we are accepting dates. I'm going to stop touring when I'm gone, that's it. I get up there, and I can sing loud and large and long. I got more stamina than most people that are younger than me. So screw it, I'm going for it.