Cass Cwik & the Small Gas Engines are a group of passionate musicians. Led by songwriter Cass Cwik, the Small Gas Engines have been blending elements of indie-rock with country stylings to create a weathered and nostalgic sound since their eponymous debut. Their music has been compared to Bob Dylan and Tom Petty.
With their second LP Wise, Wild & Free set for release September 8th, 2023 and a double LP tentatively titled New American Music vol. 1 & 2 in the works, Cass Cwik & the Small Gas Engines are poised to continue making waves in the music world. Whether you're a fan of classic country, modern indie-rock, or anything in between, their music is sure to speak to your soul and leave you wanting more. In addition, Cass is a woodworker who specializes in custom hard wood picture frames and also makes custom furniture.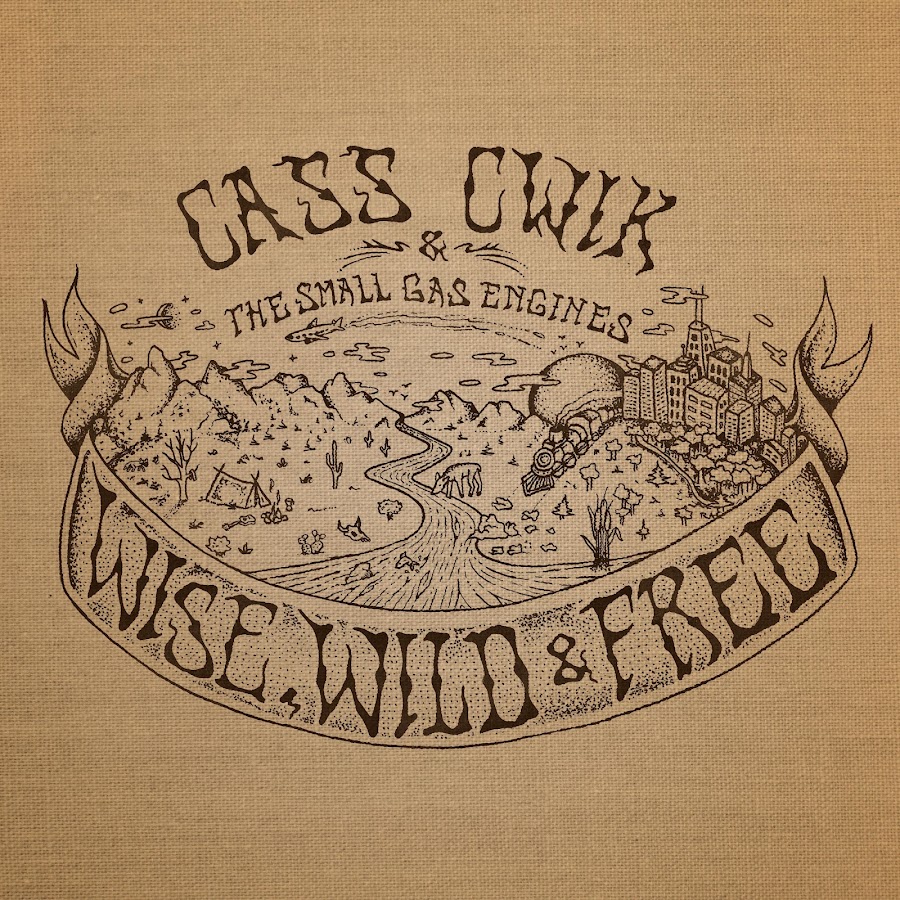 Who are your musical influences?
It started way back and I was into generic punk stuff like The Ramones which led into more emo stuff like Bright Eyes and The Saddle Creek sort of world. That led to Bob Dylan and more sixties artists and turned into folk artists like Lead Belly, Ramblin' Jack Elliot, Hank Williams, and Patsy Cline. I feel like lately John Hartford and The Grateful Dead have been really big for me.

I started on the bass in a punk band in middle school. I was filling the void by playing the bass. From there, it's just a couple more strings and I started playing the six-string. I was noodling. I was listening to Bob Dylan and trying to replicate his early albums like The Freewheelin' Bob Dylan. I was trying to finger pick a lot more and I was learning the harmonica. I was doing more flatpicking. It all came from Bob Dylan, and I really wanted to play like him.
Can you talk about your new debut album Wise, Wild & Free?
All of it was recorded in Chicago at a place called Jamdek. We did a few overdubs at home, too. The songs came out of the initial lockdown phase in 2020 and having all this free time to sit down and pen new songs. A lot of them are escapist, kind of jovial upbeat songs. It was about dreaming of getting back together with the band and playing these fun songs.

Once we did get together, it was such a good feeling. We played some outdoor gigs in October 2020 at a place called The Montrose Saloon. They ended up having us play once a month. We got our chops together and we recorded everything at Jamdek live. A lot of the recordings are completely live. Nothing was added or changed but we did do a few overdubs post production. We wanted to capture that moment when we got back together and really let it rip.

Our first album was also done at Jamdek with Doug Malone and then the pandemic happened. I was bummed because I really wanted to capture more of that live element. The second album we made up for that to see through the original kind of idea.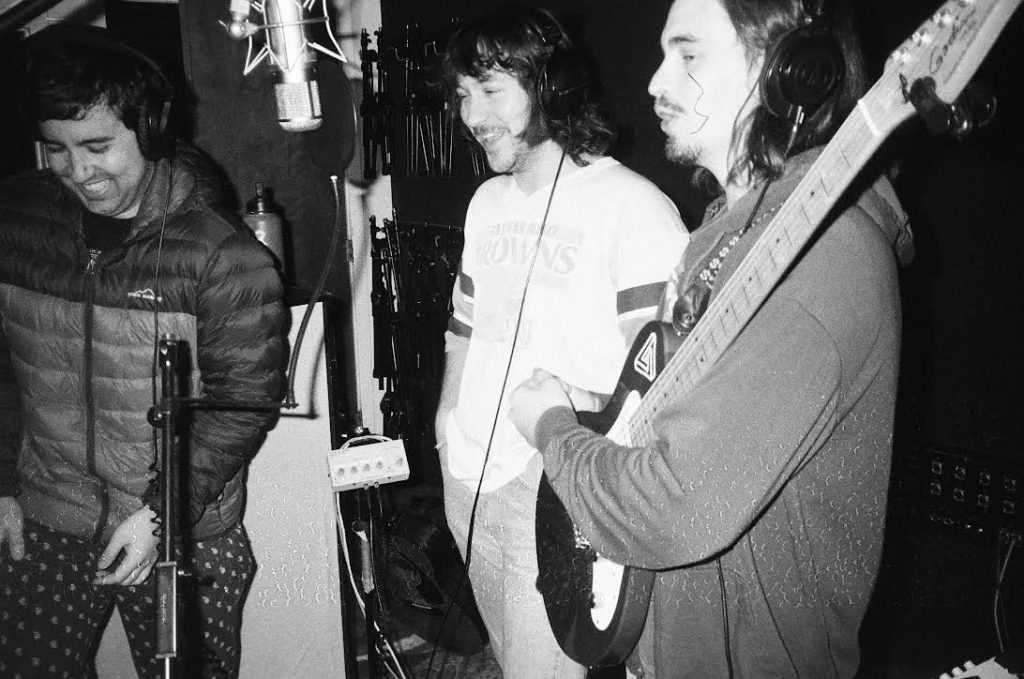 What are your favorite songs from it?
My favorites haven't been released yet. My favorite is "If I Gave My Heart to You." That song is really fun and I have always like it. Also, "Rock n' Roll Junkie Angel" which is in an atypical sort of song for us and I am looking forward to people hearing that one. Doug really went to town on that one with the hand claps. He nailed the EQ on that.
How long have you been playing with The Small Gas Engines?
I played under my name for a long time. Starting the band was an effort to actually have a band and musically form relationships in terms of friendship and everything. We have been together for five years. We have tried to stay and develop together. It is taking what I do by myself and revving it up so to speak. I'm glad that it has been five years now. We've played live so much that we have a real symbiotic thing going on.

We are taking a break from the live shows right now for the first time which has been interesting since we are hashing it out in our studio. I am looking forward to the new stuff that we are going to put out next year.
How did you write "Under Your Spell"?
I remember that one and it was so easy to write. I also woodwork so my first wood shop was in the basement of my old place. When you are in the midst of a project, your mind can veer off into other things. I work like that, I'm good at multitasking, and it kind of just popped in my head. I just started dating my current girlfriend, Sara.

There is a Buck Owens song called "Under Your Spell Again." That simple country two-step sort of thing came in and it wrote itself. Also, being in the beginning stages of a new relationship, it was easy to have those words pour out of me.
Where do you play in Chicago and how do you like the scene?
The genre I play seems to be picking up and there is more of an audience now. I remember when I was starting out, I would go to open mics and it was a sad scene. I'm thankful that people have reached out and have given me real gigs.

We started playing at The Hideout and The Empty Bottle. They are always very welcoming and happy to have us play. I am seeing more singer-songwriters come out of the wood work. I've especially noticed it after the pandemic. I don't know what it is all about but I am happy for it.
What's next for you?
The band is going through a rearrangement and we are adding people in. One of the members just stepped out and we are bracing for the next release. We are trying to woodshed all these new songs. I wrote all the songs for the last album alone in my room.

This time around we are getting together and coming up with things together. We are playing each other's songs. Ben who plays guitar has a bunch of songs that we have been working on and they are really cool. It is getting more experimental, too. We are going to do more of a folkie traditional thing and mix that in with some more experimental psychedelic country rock.