Blackburn Brothers are a band of brothers, literally — consisting of Duane (lead vocals, organ, piano), Brooke (guitar, vocals), Cory (drums, harmony vocals), Robert (guitar, harmony vocals), and cousin Nathan (bass guitar). Longtime bandmates make up the horn sections with Neil Brathwaite (tenor saxophone) and Ted Peters (trombone). 
Musically, the Blackburn name has been forever imprinted in our ears by Bobby Dean Blackburn, a veteran R&B artist who gained legendary status in the Toronto music scene, performing the city circuit for over 50 years. Beyond the music, the family name is tied to the history of the Underground Railroad.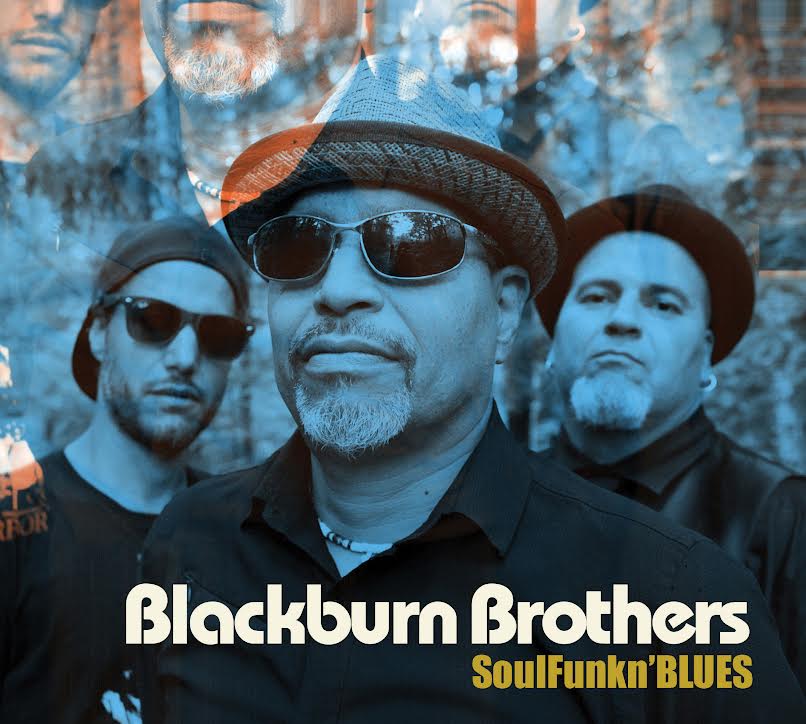 In the liner notes of their new album, SoulFunkn'BLUES, singer-songwriter/actress Shakura S'Aida writes, "The Blues that the Juno-award nominated Blackburn Brothers create is part of their inheritance, a legacy that began with Elias Earls, an enslaved man born in Kentucky in 1792 who escaped slave owners and found freedom in Canada. The Blackburn Brothers' music is authentic and always about a message of history, freedom, legacy, family, black unity, and love.
"SoulFunkn'BLUES is an eleven-track tribute to all the trailblazers and all the ancestors and forgotten tribes who taught the Blackburn Brothers the importance of history, blues, soul, groove, rhythm, and life."
Today, American Blues Scene is proud to feature "Bobby's Blues," a song written by Brooke Blackburn and inspired by their father Bobby Dean Blackburn. "Played the blues since 1955 / Don't have no time, don't want to hear your jive / I got to say / I did it my way."

Blackburn Brothers received the Maple Blues Award for BEST NEW BAND in 2010, a JUNO nomination for BLUES ALBUM OF THE YEAR in 2016, Duane Blackburn received a Maple Blues Award nomination for KEYBOARD/PIANO PLAYER OF THE YEAR 2019, 2020, 2021, Cory Blackburn received a Maple Blues Award nomination for DRUMMER OF THE YEAR in 2020 & 2022, the band received a Maple Blues Award nomination for ELECTRIC ACT OF THE YEAR in 2022, and the band became Canada South Blues Society Hall of Fame Inductees in 2023.