Winning them over with the music first is singer-songwriter/guitarist Greg Sover's credo. Singing the word is of tantamount importance, but "it starts with the music," he tells me. When I first spoke with Sover in 2021 about his band's EP The Parade he said he wanted to get more edgy, and with bare knuckles it's exactly what he did. For his new LP, HIS-STORY, he's outdoing himself across the board as a guitarist, singer, and lyricist.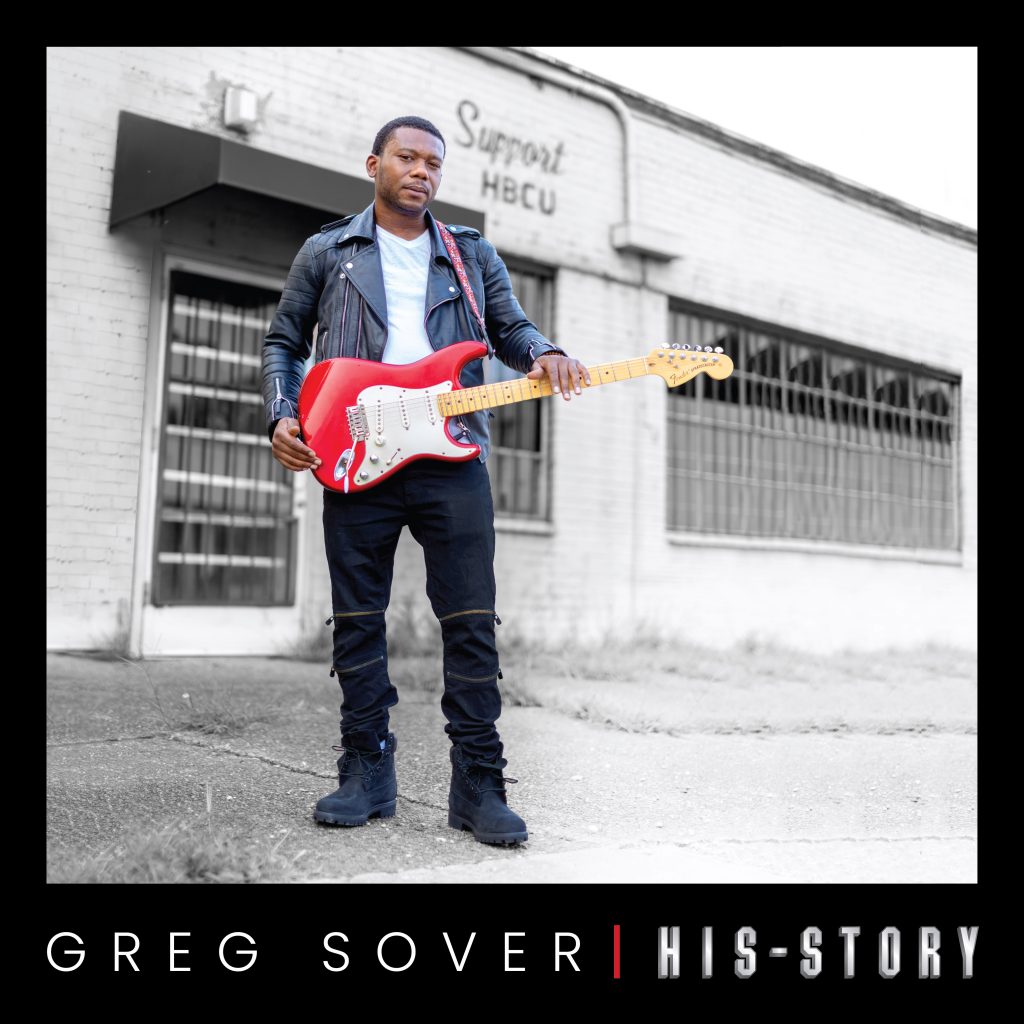 In the same year I last interviewed him, he penned an exclusive essay for American Blues Scene called "How I Hear Music: An Essay on American Music," in which he explains why he cares so deeply for country, rock, hip-hop, and blues – and why, as a songwriter especially, "genres" don't matter. A first generation American of Haitian descent, Sover grew up in a household that played Konpa (one of the native genres of Haitian music). One of his first connections with American music he specifically remembers being drawn to Cyndi Lauper's "Time After Time," its guitar sounds in the intro adding immeasurably to the wan atmosphere of the song. "Looking past the obvious, it was never about what kind of people played what kind of music, because to me it was all American music." Much to the chagrin of jazz purists, Miles Davis even cut an instrumental version of the song for his 1985 album, You're Under Arrest.
Sover is the only person I've ever spoken with about neo-traditionalist country musicians who write with a working man blues edge, and we both resoundingly agree that Alan Jackson and Dwight Yoakam have perfected this art. "I remember friends asking me why I liked country music, but I didn't know how to express why other than just liking it. Now that I'm older, I know exactly why I like these genres: because it was all music that reflected American culture."
Finding the right balance of polemics, poetics, and pulse yields music that resonates with the emotion and experience of your audience. "I made sure to put a certain energy into this album and not preach, meaning in my last projects I always tried to solve and overcome the issue. In HIS-STORY I am dealing with the issue. I wanted to put on better songs, allowing new listeners to tune in." He continues, "The music has to appeal to the listener. Then it's the topic. Instead of telling or showing the listener how to solve the issue, you raise questions about the issue." In early childhood, you might call guiding by asking questions scaffolding, which is a technique proven to be particularly effective at teaching new concepts.
Sharing personal stories is how he truly connects with his listeners, as well as realizing "a lot of us have been through or going through the same thing. And of course, there are the platforms such as social media to engage directly with my listeners. Responding to comments and getting feedback."
Pivotal moments over the past few years have really made me sit and ponder freedom "to" and freedom "from." In other words, we as a nation have disparate definitions of the word. In "Freedom Part 2," following a heady intro of Stevie Ray Vaughan proportions, he's raising questions about the price of freedom: "Is freedom mine? Is freedom free? 'Cause look at the pain freedom's costing me." When you put facts over opinion, "there is no denying there is a price to be paid." Featuring the backing vocals of Charlene Holloway, the anthemic song touches on the Black experience in America.
I'm partial to the resonator, so "Living on the Edge" is of course a standout. "I do love all the songs, but 'Living on the Edge' is the energy I feel was missing in my other projects. (The song) is my best example of blues-rock because I'm using the resonator, but the song is rock," he enthuses.
As he worked to finish HIS-STORY, Sover became a father for the first time. His newborn son and the album, he said, was like having two babies. With the knowledge of his son growing, he executes the material differently: with hunger and with confidence. "He's been a blessing. Patience is a virtue that is necessary in both life and music. Things might not come together right away because the creative process might be unpredictable. My music has improved as a result – at least I think so – becoming more polished and authentic. I've learned to trust the process and give ideas time."
His father, a major guitar influence for him, bought him his first guitar when he was five years old. "Jimi Hendrix is why I wanted to play rock, and I have to give credit to Stevie Ray Vaughn and Freddie King for the blues," Sover wrote in his essay. On the album are two Hendrix covers, "Manic Depression" and mellow deep cut "Remember." And they feature none other than Hendrix's longtime bassist (and last living member of Band of Gypsys) Billy Cox.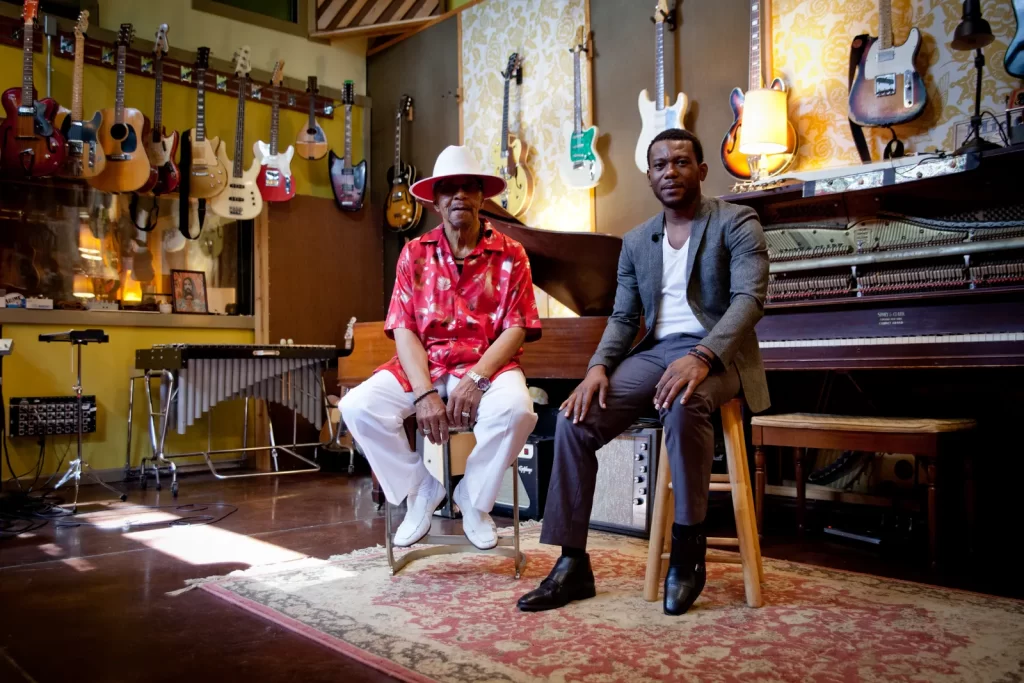 Their version of "Manic Depression" bears the unmistakable mark of Hendrix as Sover and Cox pull us under a tempestuous current in the form of a rock waltz. "Billy played on the original songs, meaning it's the same bassline he originally came up with and that makes you play together instead of Billy playing to my versions of these songs.
"Meeting Billy was an honor, We met up in Nashville, we introduced ourselves and then a Motown jam started. Met his wife and friends. We shot a video for the single 'Remember,' and then the bond became stronger over some chicken wings."
When Sover was in the studio, a beat-up Victoria 4/10 Bassman amp caught his eye. When he was told that David Bowie used it on his Young Americans album, the rest was history. "Very cool amp. The Victoria to me has one of the best clean sounds, and it works with guitar pedals really well. The pedals are what gave it the grit on 'Remember.' The recording process was easier this time but that could be from the experience I had before. I went in there knowing what I wanted instead of working on an idea in the studio. The vision was clear. I had fun working with different amps and pedals to get the guitar sounds we have. Overall I had a great time recording this album."
The album, recorded in his hometown of Philadelphia, was co-produced by Sover and Jim Salamone. "It was an honor working with all these guys," he says of his personnel. "Kenny Aaronson (bass), who's with everybody from Bob Dylan to the Yardbirds; David Uosikkinen (drums), who plays with the Hooters; David Palan who's an amazing bassist; Najashi Rasheed is an incredible drummer; and last but not least Jim Salomone."
Sover has performed with the likes of the Yardbirds, Jimmy Vivino, Walter Trout, Sonny Landreth, Popa Chubby, and the Marcus King Band. In support of HIS-STORY, he has made select appearances, including the one-off tribute A Night of Jimi Hendrix at the Newtown Theatre. He and his band are headlining East Petersburg Blues Festival on Saturday, September 2nd. More info here.