"We were howlin' at the moon / We were shaking our hips / Danced until we flat out falling into bed." These lyrics from "Howling at Nothing," a song from the band's 2015 self-titled debut album, epitomize what it is like to attend a Nathaniel Rateliff & The Night Sweats concert. It's toe tappin', earth quakin', hip shakin' music that captures your soul from the first note and won't let go until the house lights are illuminated and every last bit of energy in your body is extinguished. The band's recent show in Milwaukee was no different.
Jumping hard out of the gate with "Suffer Me, "Intro," and "I Need Never Get Old," you'd be forgiven for believing the crowd – much like Jake and Elwood Blues some forty plus years ago – was immediately praying for its own musical salvation after seeing the light of this amazing band. There may not have been any cartwheels down the aisles, but the opening numbers packed such a wallop that there was little else for the fans to exclaim to each other than "The band! The band!" 
The remainder of the show was no different as the band – led by Rateliff and also consisting of Patrick Meese (drums), Mark Shusterman (keyboards), Luke Mossman (guitar), Joseph Pope III (bass), Jeff Dazey (saxophone), Andreas Wild (saxophone) and Daniel Hardaway (trumpet) – played a fabulous 90-minute set of 21 songs from each of their three albums as well as the What If I EP. They also performed "And It's Still Alright" from Rateliff's 2020 solo album of the same name, a cover of Springsteen's "Dancing in the Dark," and two new and as yet unreleased songs: the beautiful mid-tempo "Heartless" and the fiery "Time Makes Fools."
It is seemingly impossible not to enjoy yourself at a Nathaniel Rateliff & The Night Sweats show. For those that have yet to experience the band live, add it to your bucket list. You will surely be enlightened.
All images: © Derek Smith / High Voltage Concert Photography for American Blues Scene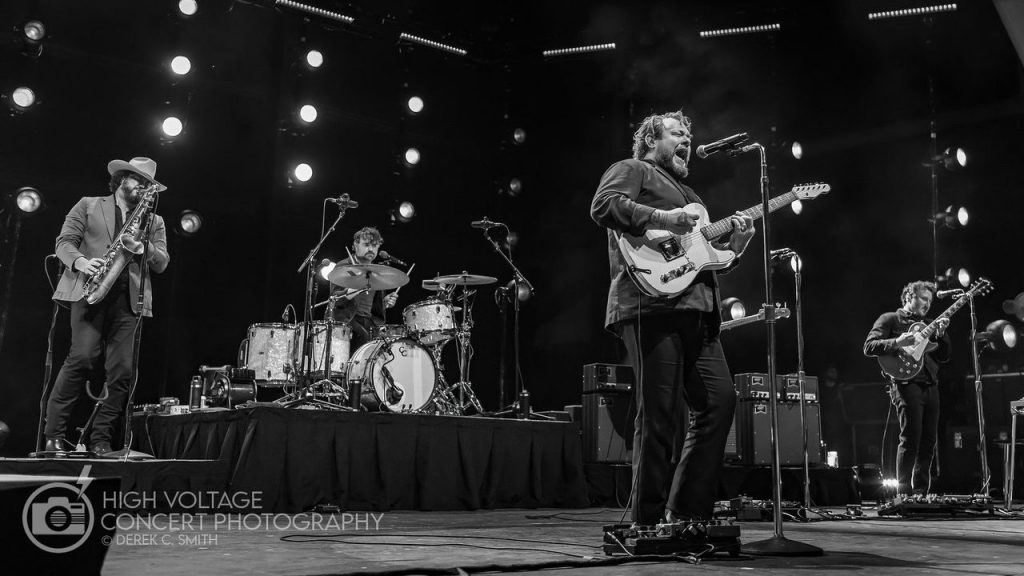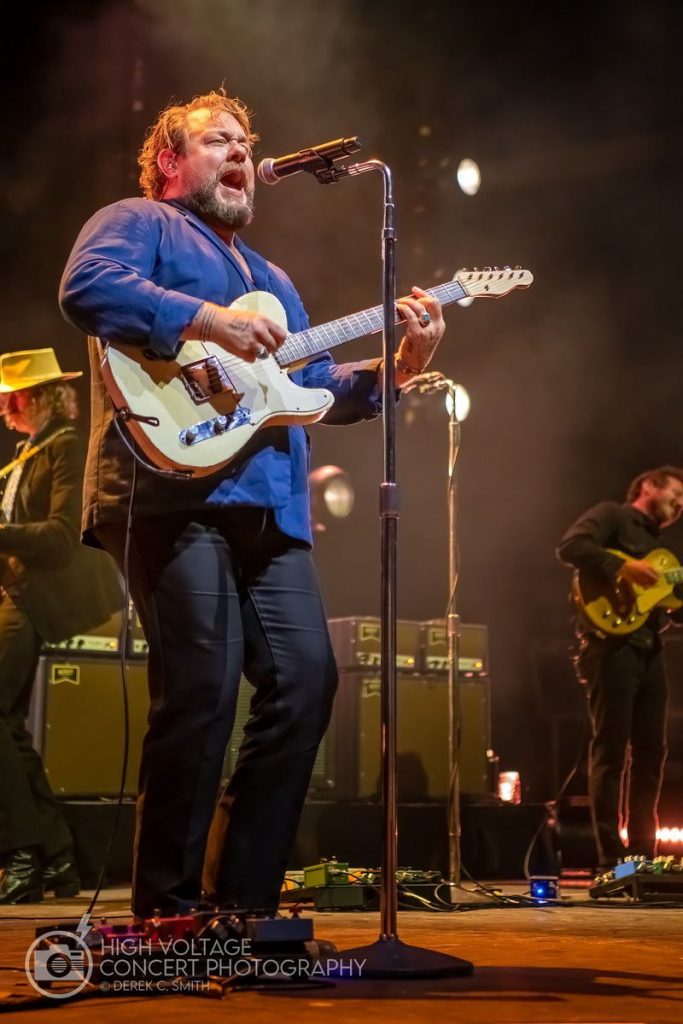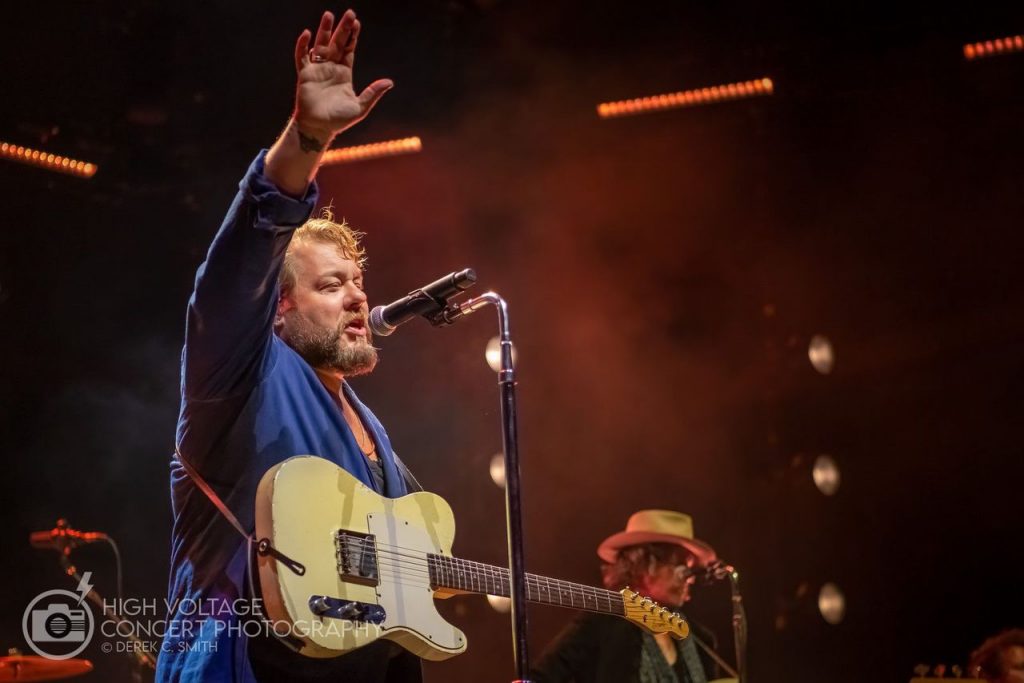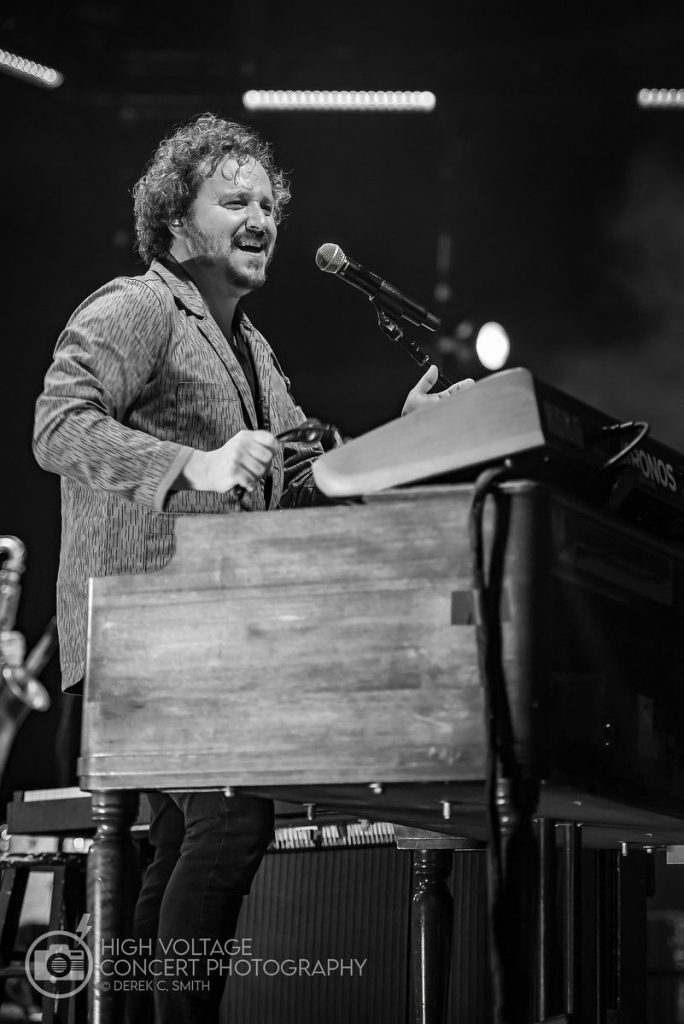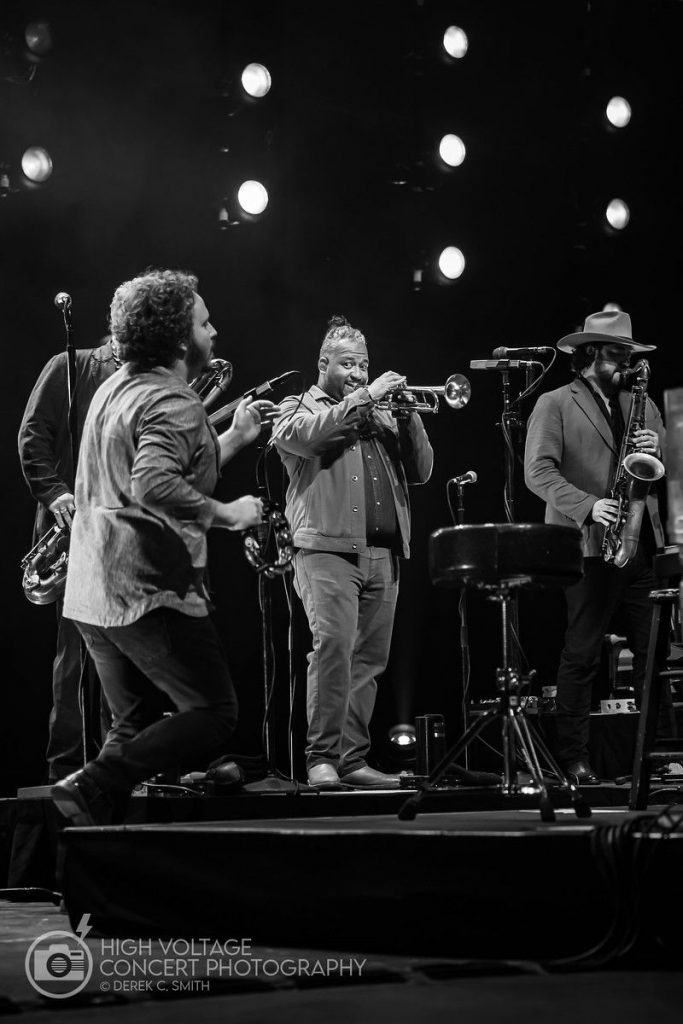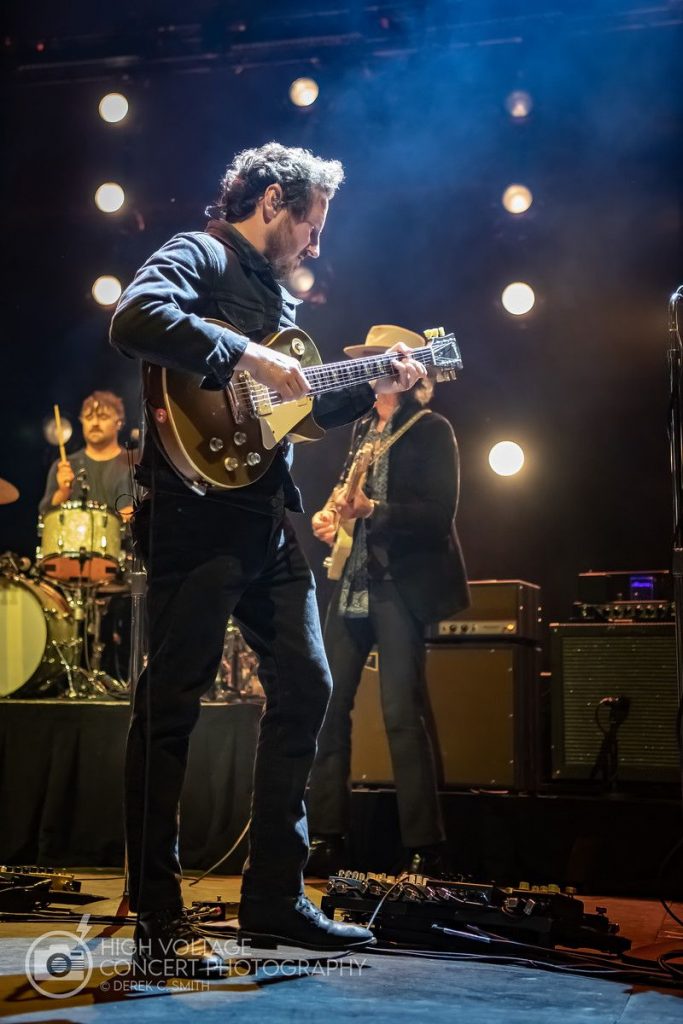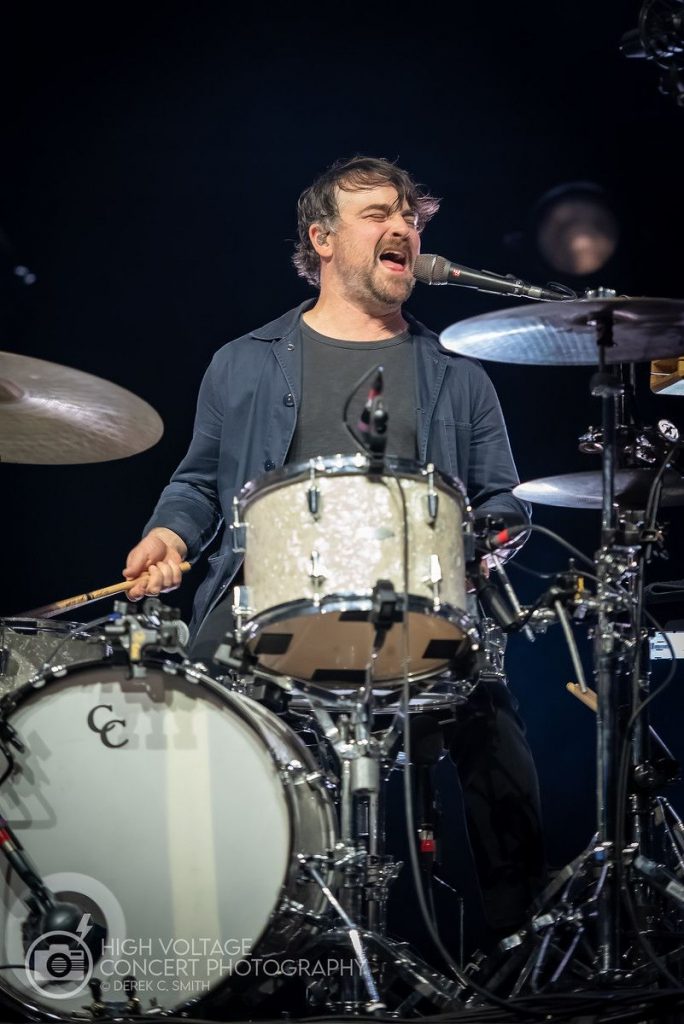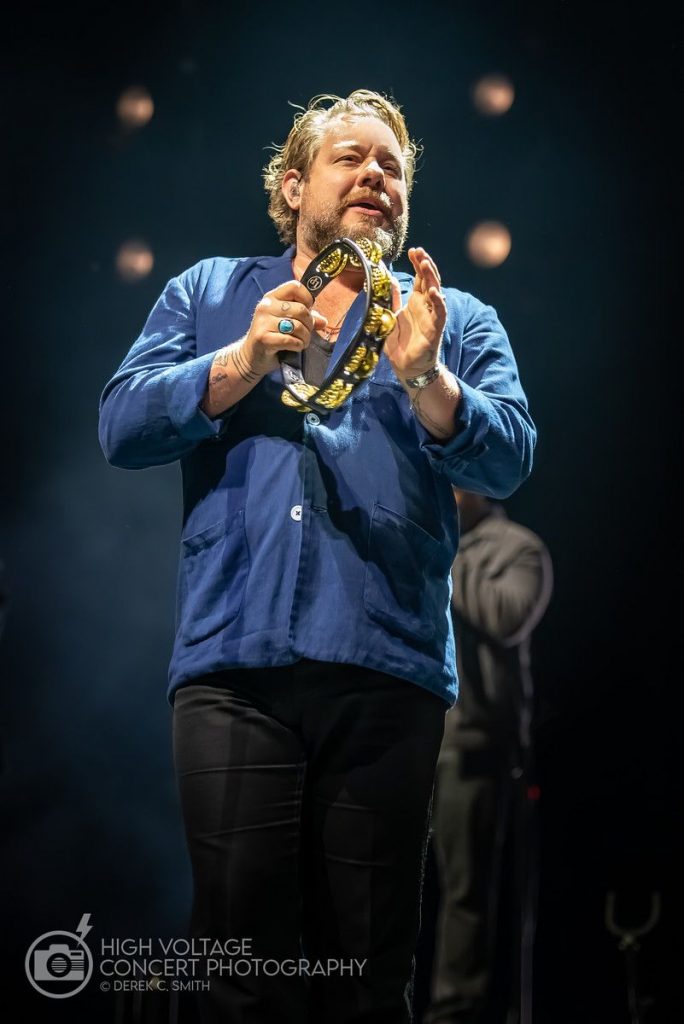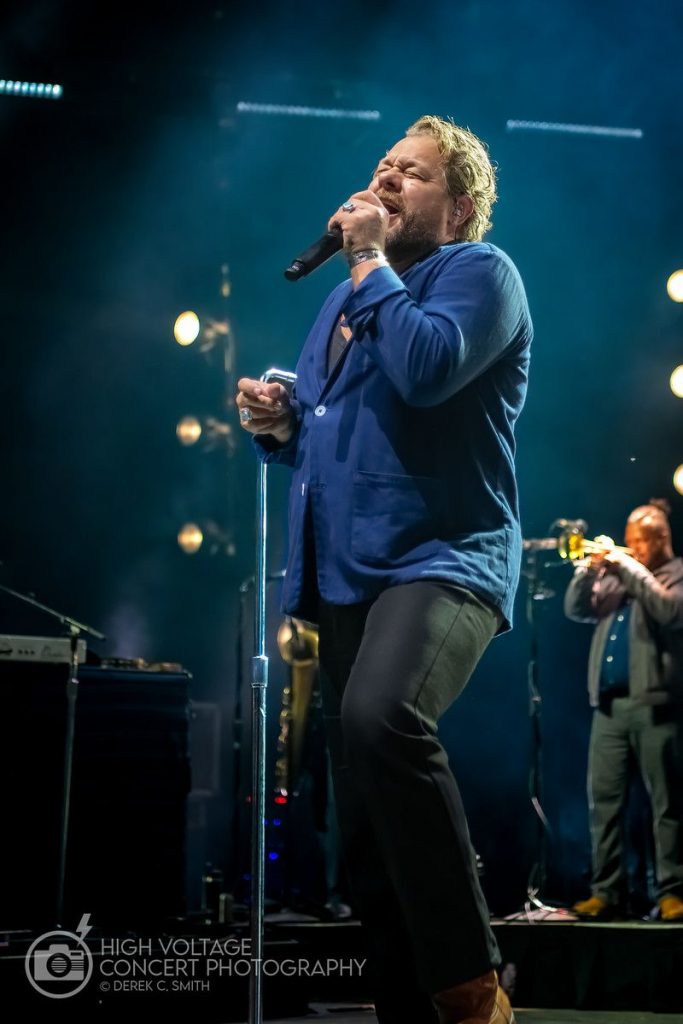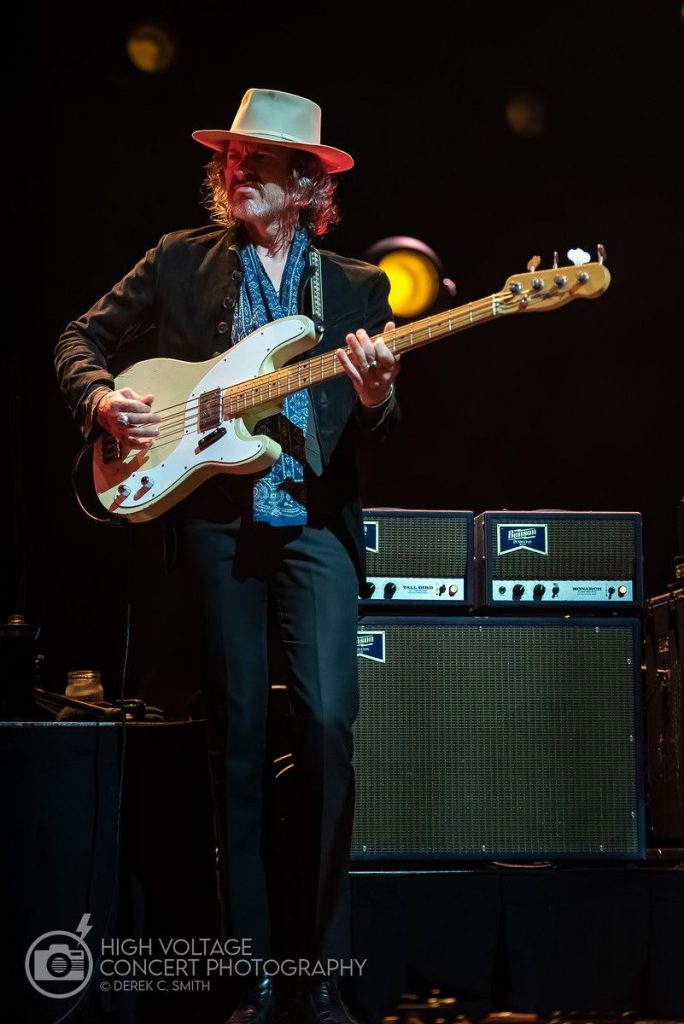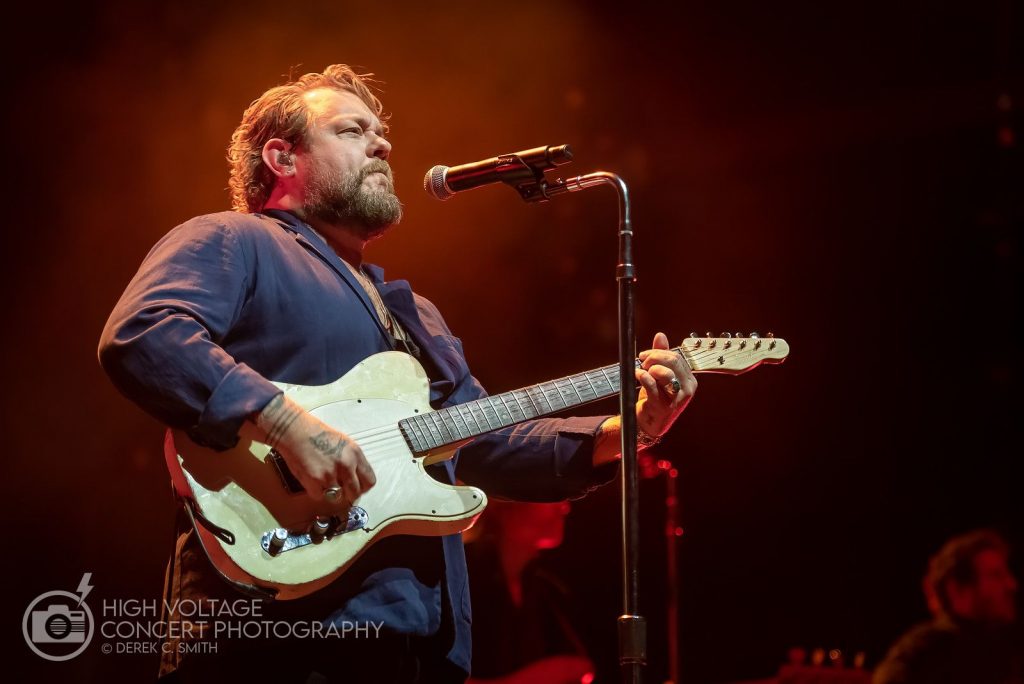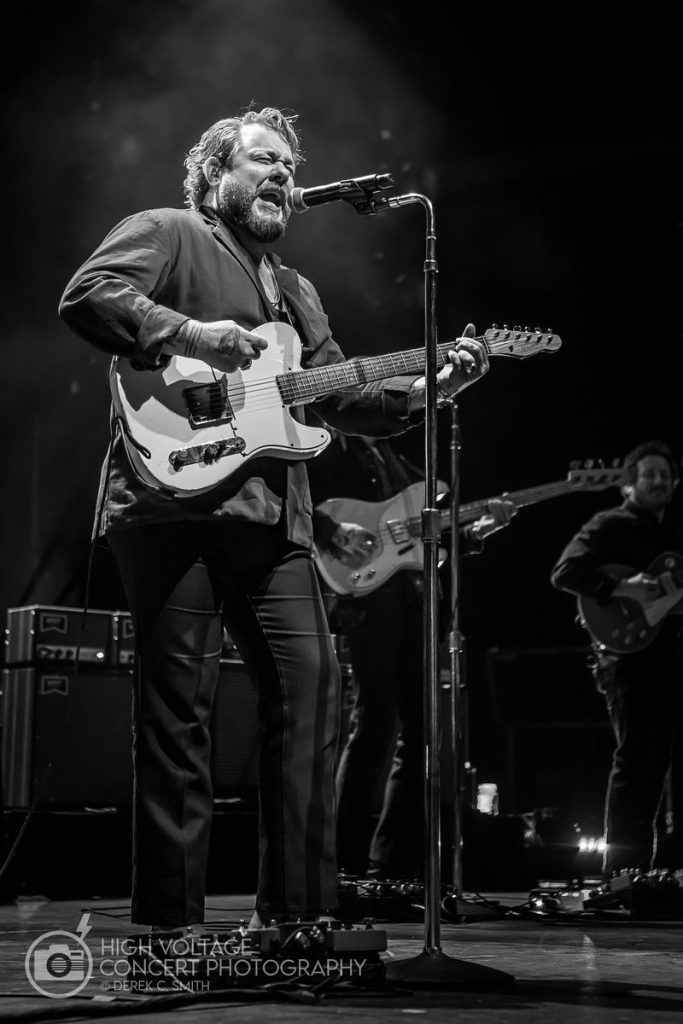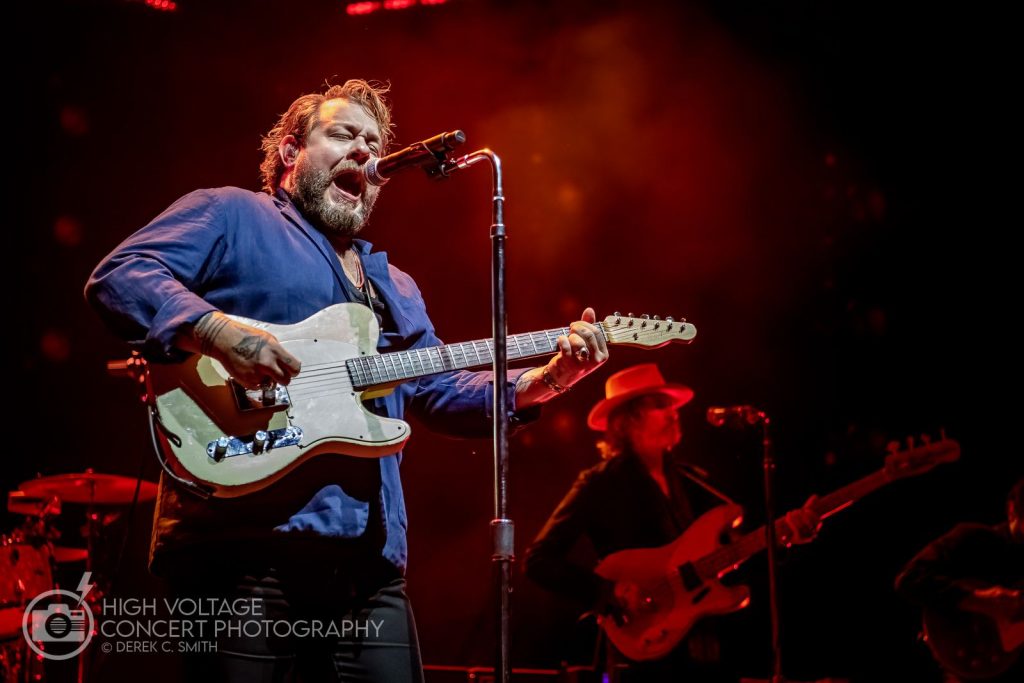 The full set list from the evening, which includes one of my absolute favorites in "Shake" and the song that put Rateliff & The Night Sweats on the map ("S.O.B."), is below.
Suffer Me
Intro
I Need Never Get Old
I'm on Your Side
Survivor
Look It Here
Howling at Nothing
A Little Honey
Hey Mama
Shake
S.O.B.
Heartless
Babe I Know
And It's Still Alright (Nathaniel Rateliff song)
Face Down in the Moment
You Worry Me
Dancing in the Dark (Bruce Springsteen cover)
Trying So Hard Not to Know
Encore:
I'll Be Damned
Time Makes Fools
Love Don't
There are only a few Night Sweats shows remaining on this tour before Rateliff relaunches his "And It's Still Alright" solo tour that was cancelled because of the pandemic. For more information on all shows, check out Rateliff's website here.