Jimmy Buffett passed away on September 1, 2023, at age 76. As I write this some three days later, there have been thousands of articles about him and tributes to him during that time. But surely the world can stand one more article about a man whose music was an essential part of the soundtrack of our lives.
Other articles have gone into detail about his life, his wealth, and his cause of death. We will always remember him for his music, and that is our focus here.
His catalog includes "Grapefruit-Juicy Fruit," "Fins," "Boat Drinks," and of course the ever popular "Margaritaville." He wrote about what he knew best. Whether it was the loneliness that comes from being away from a loved one ("Come Monday") or the wistful examination of life gone by ("A Pirate Looks At Forty"), Jimmy Buffett had faced it all and shared his experiences with us.
Lauren Leadingham, editor of American Blues Scene, recalls his songs as being "accidental poems" and "peripatetic tales replete with country sensibilities… sung with humor, precision, and poignancy." That is as apt a description as any you will find out there.
Music critics were generally not kind to Jimmy, however. Some thought he was just an American white man dreaming of a life in the Bahamas without the Bahamians. Others admit they never got him, dismissing him as too white bread, his message too mainstream generic. In truth, he was not delivering any message, at least not one that was too serious. Perhaps his outlook is best described in Changes In Latitude, Changes In Attitude:
I took off for a weekend last month

Just to try and recall the whole year

All of the faces and all of the places

Wonderin' where they all disappeared

I didn't ponder the question too long

I was hungry and went out for a bite

Ran into a chum with a bottle of rum

And we wound up drinkin' all night
"It's pure escapism is all it is," Jimmy once told the Republic. "I'm not the first one to do it, nor shall I probably be the last. But I think it's really a part of the human condition that you've got to have some fun. You've got to get away from whatever you do to make a living or other parts of life that stress you out. I try to make it at least 50/50 fun to work and so far it's worked out."
If Jimmy had a message it was that life is to be enjoyed while we can. Sure there are serious happenings in life to write about ("Son Of A Son Of A Sailor," "He Went To Paris," "Banana Republics"), but there are plenty of things out there to bring a smile to our faces as well ("Volcano," "Conky Tonkin'," "Cheeseburger In Paradise").
Jimmy Buffett's music wasn't so much about any message as it was meant to impart a feeling. Escapism? Sure. Escaping from what? Does it matter? Call it escape from everyday life. When you're living for the weekend, jumping off the deep end, it helps to know you will have a license to chill. When your window on the world is a broken glass and a heart gone wrong, it just may help to picture yourself with a pencil thin mustache. You may take comfort in knowing you are not an expatriated American down in the so-called Banana Republics, feeling so all alone and telling yourself the same lies you told yourself back home.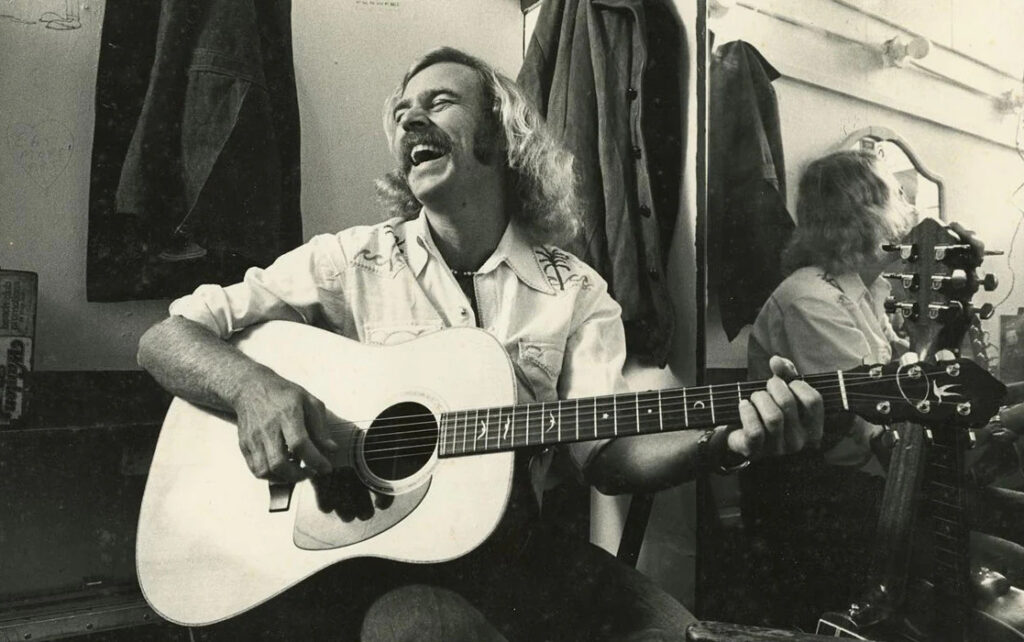 We may be late to the party celebrating the life of Jimmy Buffett but I like to think Jimmy is glad we joined the party. Though he lived a very healthy lifestyle in his latter years, I like to think he is once again enjoying that American creation – you know, the huge hunk of meat medium rare, with mustard would be nice. Not too particular. Not too precise. As I recall, it came with an onion slice. He liked his with lettuce and tomato, Heinz 57 and a French-fried potato. And don't forget the big kosher pickle and a cold draft beer.