Shooter Jennings and the Werewolves of Los Angeles – which includes multi-instrumentalist Brian Whelan (Dwight Yoakum, Jim Lauderdale) alongside longtime Jennings collaborators drummer Jamie Douglass, bassist Ted Russell Kamp, and guitarist John Schreffler – made a memorable debut at 2022's Rebels & Renegades Music Festival in Monterey, CA, highlighted by a rousing rendition of Zevon's timeless anthemic call to arms "Lawyers, Guns and Money."
The band next lit up the City of Angels with Shooter Jennings and the Werewolves of Los Angeles at the Roxy, held during Grammy Week at the world-famous theatre in West Hollywood, CA.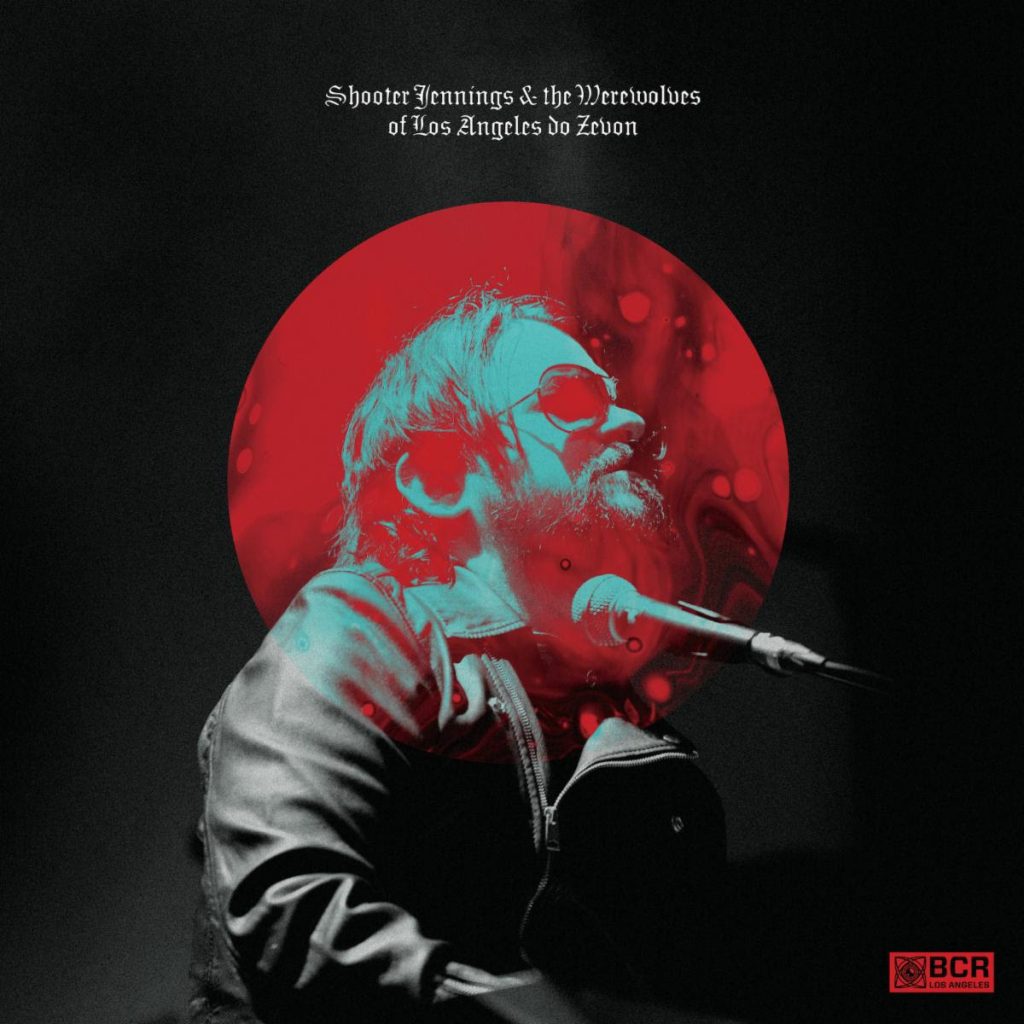 The 65th Annual GRAMMY Awards saw Jennings receive his second career "Best Americana Album" award, honoring for his work as co-producer with Dave Cobb on Brandi Carlile's chart-topping In These Silent Days – Jennings' second consecutive GRAMMY Award for his critically acclaimed work with Carlile and longtime collaborator Cobb following 2018's By The Way, I Forgive You, a landmark release which earned worldwide accolades and the 2019 GRAMMY Award for "Best Americana Album." In 2020, Tanya Tucker's While I'm Livin' – co-produced by Jennings and Carlile – garnered the country music legend her first-ever GRAMMY Awards for "Best Country Album" and "Best Country Song."
For nearly two decades, Shooter Jennings has defied expectations while constantly expanding the parameters of country, rock 'n' roll, and beyond. The scion of American music royalty, he has affirmed his own place in histories still to come as a truly limitless artist whose ambitious experimentation spans myriad genres and creative platforms, from releasing eight solo LPs, and countless EPs, and founding his label and multimedia outlet, Black Country Rock, to hosting his "Shooter Jennings' Electric Rodeo" on Sirius XM's Outlaw Country channel and the creation of acclaimed BBS Door games (available via his own BCRGames.com).
Shooter Jennings and the Werewolves of Los Angeles Do Zevon will make an East Coast debut on November 1 in Brooklyn, NY. For updates and ticket information, head here.