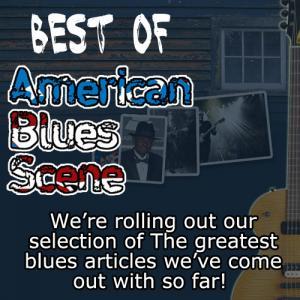 For the month of December the American Blues Scene is going to take a trip down memory lane and we'll be digging out some of our favorite pieces that have previously appeared in our publication. We've experienced a year of phenomenal growth and we just want to make sure that our readers, old and new have the the opportunity to enjoy all of the great content that the American Blues Scene is known for.
We are going to call this series the Best of American Blues Scene and although the main focus is on content you might have missed from the last year or so we'll be diving back in time even further, just to make sure.  We can't even begin to tell you how many messages we get thanking us for re-posting something.
In this latest installment we get a chance to catch up with the amazing Tab Benoit, we toss out some new ideas about Robert Petway and take a quick look into the life of Stagger Lee.
Click the links below for the articles as they originally appeared.