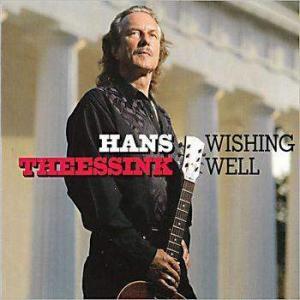 Hans Theessink is known for his easy baritone vocals, and his exceptional playing of stringed instruments. Having put out the successful Delta Time with Terry Evans last year, he has now issued a solo album follow-up. Hans Theessink gives us Wishing Well on Blue Groove Records, a mix of traditional songs, and original compositions. On this album, personnel were kept to a minimun: Dave Pearlman plays pedel steel, Gyan Singh plays tablas, Blessings Nkomo plays shaker, and Theessink plays everything else.
Production values are excellent, sound is great, and the mix really lets the music shine. The music here is simple, immediate, and accessible. This music is superbly played, and Theessink's love for the music is evident. Standout cuts include "Wayfaring Stranger," which is hauntingly beautiful, and the sparse, "Make Me Down A Pallet On Your Floor." Also of note is a version of "Delia" that is stark without being downright depressing and gloomy; hard to do, but Theessink does it well here.
Theessink has included some of his own compositions, including "Didn't We Try," which is a sad song, but again, is not gloomy sounding, and actually has a slight, sad smile to it. "Early This Morning Blues" is a picker's delight, and just so well played!
This is an excellent roots music experience. Wishing Well is exquisitely played, well mixed, and most importantly, shares the love of this music with the listener.