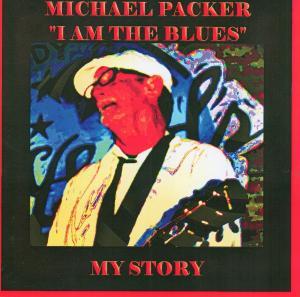 Equal parts album, equal parts narrative, Michael Packer's upcoming I Am the Blues is a change of pace in the way people listen to music. Packer experiments his storytelling and blends it seamlessly with his music of old and new, proving that he can do more than just sing a song, but can give his listeners a reason to live and understand it. It is an album and a memoir that touches the surface of the interesting life he has lived.
I Am the Blues is very reminiscent of Johnny Cash's Personal File and, in many ways, is a blues equal to it. From the narration about his first band, Papa Nebo, to his current band, the Michael Packer Band, a sense of satisfaction is achieved as a listener. Packer has accomplished a new way of writing the common album, and it is this that makes his listeners want to hear everything straight through instead of skipping tracks to just find a song to listen to.
Packer has had an encounter with Bob Dylan, opened for the Atlantic Rhythm Section, dealt drugs, been hauled off to jail, fell in love, drank constantly, went to rehab, was homeless, and that's just scratching the surface. After he tells his story about the bowery, his song "Christmas on the Bowery" follows after and has all the power of a New York Blues style song, a standout song on the album. There is so much more to be heard by listening to Michael Packer, the guy living in the shadows where no one looks, where people are afraid to look and should look because some of the greatest stories, his included, come from the dark.