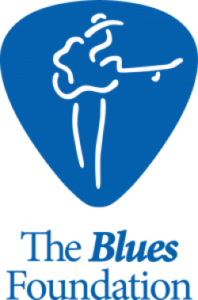 Memphis, TN – The Blues Hall of Fame Class of 2017 includes three guitarists, a piano great, and two brilliant vocalists. Also included are one record album, five singles, a book, and a magazine founder the lost last fall.
Being inducted in the Performers category are:
Henry Gray, who played piano in the Howlin' Wolf band and other Chicago blues groups before returning to his native Louisiana in 1968, has rarely been in the spotlight but has steadily built an impressive resume entertaining audiences around the world with his blues-drenched piano pounding. Gray, born in 1925, is still performing regularly six decades after his first recording sessions in Chicago.
Willie Johnson (1923-1995) recorded only a few songs on his own, but as a sideman, his storming barrage of distortion and incendiary guitar licks in the 1950s, especially on the early records of Howlin' Wolf, earned him a lasting reputation as a groundbreaking commando in the annals of electric guitar playing. Mentored by Wolf in their Mississippi days, Johnson played in Wolf's band in the South and in Chicago and recorded for Sun Records in 1955.
Mavis Staples, one of America's premier singers of gospel and soul music, has expanded her musical mastery with her performances in more blues-based settings in recent years. The blues is nothing new to the Staples family, as Mavis' father and founder of the Staple Singers, Roebuck "Pop" Staples, was a devotee of Delta blues master Charley Patton back in Mississippi. Mavis, born in Chicago in 1939, remains on her lifelong mission to inspire and uplift her listeners no matter what musical genre she employs.
Johnny Copeland (1937-1997) was one of a bevy of blazing guitar slingers to emerge from the vibrant Third Ward of Houston, Texas, and one of the city's most powerful singers as well.  Establishing himself with a series of blues and soul singles beginning in 1958, he attained national prominence in the 1980s recording blues albums for Rounder Records. His daughter Shemekia has followed in his footsteps by winning multiple Blues Music Awards.
Magic Slim led one of the most relentless, hard-driving bands in Chicago blues history for several decades until his death in 2013. Born Morris Holt in Mississippi in 1937, he earned his nickname from his friend and fellow blues guitar ace Magic Sam. Slim was also known for possessing perhaps the largest repertoire of any blues artist, always able to pick up another song from the radio or the jukebox, enabling him to record more than 30 albums and garner dozens of Blues Music Awards nominations. His son Shawn "Lil Slim" Holt is ably carrying on the family blues tradition.
Latimore, the abbreviated stage name of singer, keyboardist, and songwriter Benny Lattimore has cut a dashing figure on the Southern soul circuit ever since he began touring in the 1970s on the strength of hits such as "Stormy Monday" and his best-known original, "Let's Straighten It Out."  Latimore, who was born in Tennessee in 1939 but has called Florida home since the 1960s, is now a distinguished and still spirited love philosopher and elder statesman of the scene.
This year's inductee in the Business, Production, Media, or Academic category:
Amy van Singel, known to blues radio audiences as "Atomic Mama," was a co-founder of Living Blues magazine in Chicago in 1970. She and her former husband Jim O'Neal published the magazine from their home in Chicago until they transferred the publication to the University of Mississippi in 1983. Her radio career began at Northwestern University and included stints at stations in Chicago, Mississippi, Memphis, Alaska, and Maine. Amy died in her sleep at her home in Maine on Sept. 19, 2016, at the age at 66.
This year's inductee for Classics of Blues Literature is:
Father of the Blues by W.C. Handy is a monumental opus that is indispensable to the study of American musical history. Published in 1941, the book traces Handy's background as a trained orchestra leader, his discovery of the blues and the struggles he endured to become a successful music publisher. It is often cited as a primary resource on the earliest years of blues history. No book is more deserving of designation as a Classic of Blues Literature.
This year's inductee for Classics of Blues Recording – Album is:
The 1966 John Lee Hooker album Real Folk Blues is the latest of several Chess Records' Real Folk Blues albums to be elected to the Blues Hall of Fame. Whereas the rest of the LPs in the series by Muddy Waters, Howlin' Wolf, and others were compilations of older recordings, the Hooker album was newly recorded in May of 1966 in Chicago. Hooker was his inimitable and spontaneous self, reworking some of his older songs and improvising new ones, accompanied by his Detroit guitarist Eddie Burns and Chicago sidemen Lafayette Leake and S.P. Leary.
There are five inductees this year in the Classics of Blues Recording, Single category. They are:
"Bo Diddley" was not only the 1955 hit record that made Ellas McDaniel famous — it also gave him his professional name. The famed "Bo Diddley beat," an energized update of the old "Hambone" rhythm, rocked the world, and Bo continued to create classics for Checker Records in Chicago with his innovative blend of blues and rock 'n' roll.
"Hi-Heel Sneakers" by Tommy Tucker was the last blues record from the mighty Chess Records catalogue to hit No. 1 on the charts. Recorded in New York in 1963, the single on Chess' Checker subsidiary label topped the Cash Box magazine R&B charts in 1964. Tucker's enticement to "put on your red dress" and hi-heel sneakers has resounded on countless bandstands ever since.
"I Ain't Superstitious," an ominous Willie Dixon composition recorded by Howlin' Wolf in 1961, is best known to rock audiences through the Jeff Beck Group's 1968 cover version featuring Rod Stewart on vocals. On the original session for Chess Records in Chicago, Wolf's band included Hubert Sumlin, Jimmy Rogers, Sam Lay and 2017 Blues Hall of Fame inductee Henry Gray.
"I'll Play the Blues for You," recorded by Albert King in Memphis for the Stax label in 1971, was written by Jerry Beach, a longtime fixture on the Shreveport, Louisiana, music scene who died in 2016. In Beach's lyrics, sung with warmth and tenderness by King, the blues becomes a source of soothing and comfort. King's 45 spent eight weeks on Billboard magazine's Best Selling Soul Singles chart in 1972
"Preachin' the Blues," a two-part single by Son House on the Paramount label from 1930, is a prime example not only of House's intensity as a Delta blues singer and guitarist but also of his lifelong inner conflict between the lure of the blues life and devotion to the church. House, who did preach in church at times, also sang of the hypocrisy he saw in religion with lyrics such as "I'm gonna be a Baptist preacher and I sure won't have to work."
The induction Blues Hall of Fame ceremony will take place on May 10th, 2017. fans can purchase tickets here.