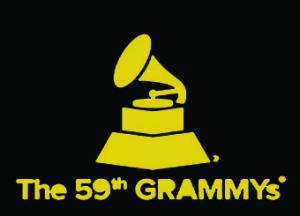 Staples Center, Los Angles, CA – The 59th Grammy Awards arrived, bringing change and history to this affirmation of talent in the recording industry. Chance the Rapper made history tonight by becoming the first artist to win a Grammy Award for Best Rap Album with a streamed only work. Recent rule changes allowed his streamed only album, Coloring Book to be considered for an award. The implications of this are huge! Nominated for seven awards, he also won for Best New Artist and Best Rap Performance for "No Problem," a work with 2 Chainz and Lil Wayne.
In other exciting news, 83-year-old Bobby Rush won Best Traditional Blues Album for Porcupine Meat. Fantastic Negrito won Best Contemporary Blues Album for The Last Days of Oakland. William Bell took home the award for Best Americana Album This Is Where I Live, while Best Regional Roots Music Album went to Kalani Pe'a for E Walea. Other awards of note include Ziggy Marley's Best Reggae Album award for Ziggy Marley and Sarah Jarosz' Best Folk Album win for Undercurrent.
David Bowie received a lot of love from the Recording Academy for his album Blackstar, winning for Best Rock Song, Best Rock Performance, Best Alternative Music Album, Best Recording Package and Best Engineered Album, Non-Classical.
For a complete list of winners in all categories, check here.