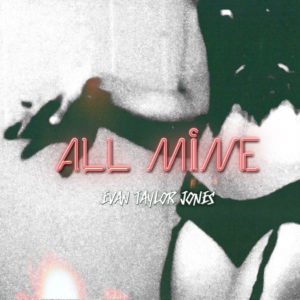 American Blues Scene brings you the stylings of Orlando-based Evan Taylor Jones, heavy soul rocker and guitarist, with this exclusive premiere of his new track, "All Mine." Jones, embodies the best of Lenny Kravitz' rockin' soul and the classic old school sounds of the Motown and Mussel Shoals era, bringing it all together with his own rock tinged soul infused groove. As if that isn't enough, there's the voice; Powerful, expressive, and smooth, it is righteous indeed.
Through extensive touring in over 34 countries, Jones has preached his rockin' soulful gospel, which has been enthusiastically embraced. He plays to sold out audiences including the House of Blues in his hometown, where he opened for Bob Marley's legendary band, The Wailers. He is out in the wild, winning hearts and minds with his music the old fashioned way: Performing!
His current offering, The Sunray Sessions Live EP is a six song compilation (4 originals/2 covers) recorded live in a 14 hour session in Orlando, FL with nine musicians in one room. It is available for purchase and streaming at online distributors such as iTunes, Google Play, Spotify, Amazon Music and 20+ more worldwide!
https://soundcloud.com/evantaylorjonesmusic/all-mine/s-NssAA?in=evantaylorjonesmusic/sets/the-sunray-sessions-live-ep/s-ixv0u
Upcoming Sunray Sessions 2017 Tour Dates:
March 17th – New Smyrna, FL – Beachside Tavern
March 18th – Pawley's Island, SC – Pawley's Island Tavern
March 20th – Raleigh, NC – Pour House
March 21st – Atlanta, GA – The Kindezi School
March 22nd – Atlanta, GA – Smith's Olde Bar
March 23rd – Brevard, NC – Oskar Blues
March 24th – Charlotte, NC – Evening Muse
March 25th – Greenville, NC – Crossbones
March 26th – Knoxville, TN – Pres. Pub
March 27th – Knoxville, TN – Pres. Pub
March 29th – Tulsa, OK – The Fur Shop
March 30th – Lawrence, KS – Jackpot Music Hall
March 31st- Colorado Springs, CO – Independent Records
April 1st – Denver, CO – Moe's Original BBQ
April 4th – Amarillo, TX – Leftwood's
April 6th – Fairview, TX – Splitsville
April 7th – Dallas, TX – Twilite
April 8th – Austin, TX – Tellers Austin
April 9th – Houston, TX – Last Concert Cafe
April 10th – New Orleans, LA – Balcony Music Club
April 12th – New Orleans, LA – Rare Form
April 13th – Birmingham, AL – The Nick
April 14th – Tallahassee, FL – Hurricane's Bar and Grill
April 16th – Tampa, FL – Skippers
April 17th – New Smyrna, FL – Beachside Tavern