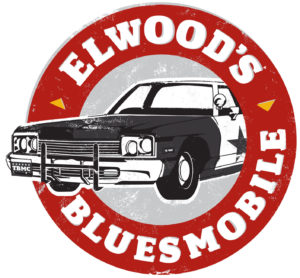 The Blues Brothers' very own Elwood Blues left the following message for fans on the BluesMobile site earlier today:
"Greetings Citizens,
Elwood Blues, your musical chauffeur, here.
The BluesMobile began life as the House of Blues Radio Hour, way back in 1993. Over the years we moved from the house to the road, but the mission was always the same: showcase the best in blues, blues-rock, roots music, R&B, soul, jazz, straight up rock… and all points in between.
I put the spotlight on new releases from old favorites and newbies.  I played the crusty, the fresh, the seasoned, and the raw, featuring wide-ranging interviews with the musicians themselves, and many live in-house concerts, recorded exclusively for the BluesMobile.
I now give thanks to the stations, the sponsors, affiliates, producers, managers, agents, and all those hard workers who put the "business" in show business, and bigger thanks to all the players and fans who keep the show going.  This series, alas, has gone as far as it can go. Our final broadcast will be July 30, 2017.
There is a crossroads dead ahead. Twenty-four years is a long time without a turn. We may turn left, or right, but we will no longer go forward.  Time for a new direction, a new road.  For us, the end of this one.
And so we leave you to your journey.  Please tip a cold one for us before you continue on your way.  Watch our tail lights as we vanish in the distance, then get back to it.
Remember:  The blues never dies.  It will never run out of road.   That road goes on forever.
And thanks for riding along.
Yours,
Elwood."
This was followed by a message from C.C. Rider:
"So we're changing lanes and taking this exit.
I'd like to thank Elwood for pulling over and letting me take the wheel for a while. And I'd like to thank all of you for welcoming me on this ride.
But most of all I'd like to thank all the women and men who opened their hearts and souls to us. Lifted their voices, strings, keyboards, horns, harps and drum sticks. And gave us the music that makes even the roughest road a little less bumpy.
To the past we tip our hats and for the light of the bright future adjust our sunglasses.
Forever your sister in blues,
C.C. Rider"
Elwood's BluesMobile, which began life as the House of Blues Radio Hour, has been a weekly syndicated outing hosted by none other than Elwood Blues (of Blues Brothers fame). The show has brought the best in R&B, soul, and rock 'n' roll to their listening audience beginning in 1993. Guests on the show have included everyone who is anyone from the great B.B. King to Sharon Jones to Jack White. The program was "rebranded" as Elwood's BluesMobile in February 2012, but the programing was unchanged.
C.C. Rider "spends her life venerating the founding fathers of the blues. She's walked the crooked highways of this singing country to resurrect the voices of the past. With the dirt of the Delta on her hands, she sleeps in the shadow of the giants on whose shoulders popular music now stands."
---