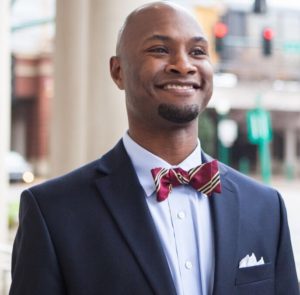 Blues and jazz are uniquely American art forms. Folks can discuss the origins of each, but one fact is indisputable: When it comes to blues, the state of Mississippi is exceptionally blessed. Of particular note are what is known as Hill country blues and Delta blues. Along with the history of these genres and just as important, are the lives and work of the authors, performers, and interpreters of this music.
Everyone from Robert Johnson, Willie Brown, Ishmon Bracey, Bo Carter, and Son House, to Little Freddie King, Robert Bilbo Walker, James Cotton, Elmore James, and Charley Patton has contributed to the mythic folklore and seemingly endless catalog of music that constitutes the Delta blues. A list of no less talented performers has contributed their vast abilities to the Hill country blues including probably the best known of these, "Mississippi" Fred McDowell.
Today in Mississippi there are many programs and initiatives to not only keep Mississippi's rich music heritage alive, but also to bring that legacy to new generations so that they can keep it and pass it to their children. This year Mississippi is celebrating "Mississippi at 200" with unique events and programs throughout the state.
American Blues Scene was fortunate to spend some time with Abe M. Hudson Jr., elected Mississippi State Representative, on June 28th, 2016 in a special election for District 29, Bolivar and Sunflower Counties. He is a native son of the Mississippi Delta, and a graduate of T.L Weston High School in Greenville, Mississippi. After graduation, he attended the University of Southern Mississippi where he received a BSBA in Marketing. He then attained two Master's degrees, an MBA and a MSBA in Finance, from Mississippi State University. Hudson is currently pursuing a Doctorate in Urban and Regional Planning from Jackson State University.
Hudson owns two businesses, Abe Hudson Consulting Services, and Real Delta Tours and Artistry. Real Delta Tours and Artistry is a company committed to providing authentic Mississippi Delta Tours, creating handmade invitations, and sponsoring creative events. The businesses are located in downtown Cleveland, Mississippi.
Initially, we rattled off just a sampling of celebratory events coming up including Bo Carter's Headstone Celebration, and the City of Cleveland Bicentennial Celebration, hosted by Cedric Burnside. Then too, there's the New York City premiere of the Daniel Cross documentary, I Am the Blues, which sees the great Bobby Rush guiding the filmmakers around the Delta and Hill country to meet and film pioneers of Mississippi blues. We asked Representative Hudson what he thought about Mississippi being so blessed with events celebrating the blues.
"I think it's great. You missed out on naming a few things.  We have Mississippi Delta Blues and Heritage Festival in Greenville, Mississippi. We've got the Juke Joint Festival in Clarksdale, Mississippi. The list goes on and on. The scene that we have is unlike any other place in the world.
"I believe that our culture is special in the fact that this is the place where the blues first got its start. A lot of people pay homage to that by visiting, by listening to the musicians, by soaking in the culture through books and reading. I think that that is going to continue to be the case, especially if there continue to be folks like you, with American Blues Scene. And so, I think it's a great thing, and I'm excited about the continual progression of people being exposed to the blues and what it means."
In addition to a multitude of ongoing celebratory events, the state is also home to the Grammy Museum Mississippi, and the Delta Blues Museum. There's also the B.B. King Museum and Delta Interpretive Center, the Mississippi Blues Trail, and let's not forget the Howlin' Wolf Museum. We wondered if the state legislature is actively involved with helping to promote these repositories of history and tradition as well?
"The answer is certainly yes, but in my business, in my personal life, I do my best to promote those areas. My wife and I have a tourism company called Real Delta Tours and Artistry, and we take people to places like the Grammy Museum, or the Delta Blues Museum. Or, the Mississippi Delta Museum, in Greenwood, Mississippi, which has a lot of Native American history. We take folks to the B.B. King Museum. I don't have to tell you what the B.B. King Museum is all about.
"There is also the Flood of 1927 Museum in Greenville, Mississippi that pays attention and homage to 1927 flood, so we have a lot of places with where one could go to become historically enlightened, and I'm real proud of that. We are doing a yeoman's job of attempting to draw people in, and I think with this being Mississippi's 200th anniversary, it's an, even more, special reason to visit Mississippi."
With Mississippi celebrating "Mississippi at 200" throughout the state, we were curious as to how involved the legislature is, and in what ways. "There's been a celebration on the Mississippi Gulf Coast; There's also been a celebration in North Mississippi in Oxford. I will say that I have complained a bit too many of my legislative colleagues and other folks around the state because I think they should have had the first, middle and last celebration in the Mississippi Delta because nobody else knows how to party in this state like we do!
"I'm a little sour about that but none the less, it's been a great year, and celebrations are going on all across the state. I'm glad that we're paying some attention to our history, via those celebrations."
Naturally, as a legislator, Hudson has to keep personal and professional separate. With his experiences in both arenas, we wondered what he could tell us about grants to organizations involved in helping the blues and the blues artists throughout the state.
"There is a number of them. I know the Mississippi Arts Council does some things. I know the Mississippi Humanities Council does some things. Those three, four, or five thousand dollar grants go a long way in helping to expose not only adults to the blues but more importantly, young people who might not otherwise be exposed. It gives them a chance to go through programs, two-week programs sometimes.
"For example, like the one with the Delta Music Institute at Delta State. They get a chance to go through programs that highlight and showcase what the blues is all about, even inspiring some kids to pick up an instrument for the first time, and play. So, that's important so we can keep the tradition of the blues going and make sure that this heritage lasts for a long time."
Among the many points of interest throughout the state related to the blues, is one of the last remaining juke joints; the Club Hurricane in Cleveland. We were sure that Representative Hudson is very familiar with it, and we were not disappointed.
As he begins to respond, Hudson is laughing. "I am. I'm very familiar. I frequent there all the time. I know the owner who is 8o years old, and I got a chance to spend some time with him on his 80th birthday, along with some other folks in the community. Club Hurricane in Cleveland is very special. It's in a part of town that a lot of people would consider hidden, but I make it my business from a tourist perspective to take folks there and see what it's all about.
"He has some great stories and the atmosphere there is outstanding. I had a chance to go to Po' Monkey's [in Merigold] and experience that before he died. A little bit over a year ago we went to his funeral. I don't know if you've heard of Red's juke joint. Red's juke joint is in Clarksdale, Mississippi. It is still functioning as a juke joint as well. The difference between Hurricane's and Red's is Red's does nothing but play live music. Hurricane is just an environment for folks to go and lounge and enjoy and listen to good music.
"There's still two: You've got Club Hurricane, you've got Red's juke joint, and then there's also another one called the Do Drop Inn, in Shelby, Mississippi that a lot of people don't know about. Recently, I guess over the last three or four years, it has taken on new ownership but it is beginning to rekindle what it used to be in drawing and attracting people who appreciate the blues. So, you have three; Hurricane, Red's juke joint, and Do Drop Inn. These are the three that I would promote that are local to my area."
As mentioned earlier, Hudson and his wife Adrienne operate a tourism company called Real Delta Tours and Artistry. As such they have an opportunity to explore one of Mississippi's greatest living treasures, The Mississippi Blues Trail. Naturally, we were anxious to hear his perspective.
"It is a well put together, online guide for those folks who want to experience the blues. So, there are markers along the road and also online that allow people to follow the trail in their car with two or three people, individually, but just to get an opportunity to visit a lot of these markers that really tell the story of the blues. You have them in a lot of small towns. You have a lot of them in towns like Cleveland Mississippi. One of my favorites is actually in Cleveland, Mississippi. It is a marker that focuses on blues and gospel, and it might seem oxymoronic but, they both go hand in hand.
"There's a marker that describes the relationship between the two, and it's right next to the St. Peters Rock Baptist Church here in Cleveland, Mississippi. It also just reminds me of where B.B. King used to play. There's a Blues Trail marker on Church Street in Indianola, Mississippi where he played. Ironically, on that street, you had several churches on one end of the street, and on the other end of the street, you had juke joints. So, what would happen is Saturday night at about two or three o'clock, these same bluesmen would go home, shower up, put on a suit and end up in church on that Sunday morning seeing some of the same people they had just partied with.
"I think it's a unique culture. These Blues Trail markers tell that kind of story and others, all across the state of Mississippi. Bobby Rush just recently got one in Jackson, Mississippi, near Jackson State University. That's a very special one as well.
"The Legislature honored him shortly before we got out and that was quite a treat to get a chance to meet him and see the look on his face and hear his, 'toned-down' stories, in the legislature. He couldn't tell it all the way that he would probably tell it on juke joint, but it was great just listening to him and hearing him play for a moment."
Hudson's wife Adrienne, an educational advocate, has written about a problem facing modern Mississippi in a huge way. She writes, "Flight of the best and brightest is common in Mississippi. So many young people achieve their education and then decide to move away to work and raise a family." This is one aspect of a two pronged problem facing the state in its effort to keep their blues heritage and legacy alive. So, given this, how do we pass on this rich blues legacy to this new generation, when they are moving away, moving out from that?
Hudson is quick to point out what has to be done. "We have to make the area and our culture, and our history relevant to young people. It has to tie into current day amenities in some form or fashion, and I think we are on the right path to doing that. I think a lot more conversation around Millennials and folks who are coming out of high school here is something that is very important. We can talk about the problem all day, but if we don't have the same intensity as it relates to keeping them here, or if we don't spend the same amount of time talking about solutions, we're shooting ourselves in the foot.
"I think a lot of people do that; they enjoy talking about the problem, but they don't like spending as much time talking about the solution. I am one of those who are attempting to be a problem solver, and as I said before, it's just making it relevant.
"So, how do you do that? You expose them to it in a way that they can swallow. I don't believe that people or kids, young folks who live here, are going to experience and enjoy the blues in the same way that my parents, or maybe my grandparents did. So, we have to expose it to them in a way, and I think some of those things are going on, around the delta. Teaching kids how to play instruments. Teaching kids to be proud of the area in which they are from, and showcasing the value of this area. I'm excited about being a part of the solution, and spending less time talking about the problem."
What about programs for kids to help foster their interest in the wonderful musical heritage of the state such as Blues In Schools where you have lectures or actual artists go in and talk with the kids and teach them. There are other organizations that provide or donate instruments to some of these kids. Is there involvement with anything of that nature?
"Delta Music Institute Delta State University is very involved with kids learning how to play instruments. They have received several grants. My business is located right next to Delta Arts Alliance, and I know they do a lot of things with young people. That is an integral part of making sure that this area continues to plow forward and is exposing young people to instruments and music, and what it is all about to be an instrumentalist."
Before we left, we wanted Hudson to share with us what he considers his favorite points of interest he visits and shares with guests on his tours. As he begins to answer, it is obvious how much he enjoys these tours and his ability to educate visitors.
"One of several favorite stops is where the Emmett Till atrocities occurred. Often times, people, doesn't matter what race, there's just a lot of interest in that particular story. So, we enjoy taking people to Glendora Mississippi, Sumner Mississippi, throughout Mississippi. All these places have part of the story. It gives us great pride to communicate that in a tasteful way, so that individuals who might totally understand it can understand that Mississippi has had some challenging years, but, we're talking about some of our issues and we're moving forward, and that story is typically a very good starting place."
Hudson is determined to have folks walk away with a good feeling, and a positive image of his state. He wants people to see Mississippi as a state that is moving forward. "We try to make all of our tours experiences to heal people so that they'll leave Mississippi feeling differently about the place than they felt before. And those young people that are here, we try to expose them to the story just to remind them that challenging things have happened in the area, but we are moving forward, and we're excited about a new, progressive Mississippi.
"We also take people to where Muddy Waters was raised and show them the train track in Clarksdale that he left to get to Chicago where he became the king of the blues. There's a lot of fun stories, and I could go on and on about that."
As our time with Representative Hudson came to a close (much too soon!), we thanked him for sharing his perspective on the blues music and heritage of the great state of Mississippi.
For more information visit:
Representative Abe M. Hudson, Jr.