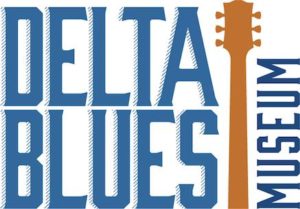 Clarksdale, MS – Delta Blues Museum has been awarded a $26,100 grant from the Mississippi Arts Commission (MAC) for general operating support. This grant represents the first year of a two-year Operating Grant, made possible by continued funding from the Mississippi State Legislature and the National Endowment for the Arts.
"Arts organizations throughout the state of Mississippi play a pivotal role in sharing the power of the arts with people from all walks of life," said Malcolm White, executive director of MAC. "The arts are for everyone, and the Mississippi Arts Commission is pleased to support arts organizations committed to growing the presence of the arts in their communities."
"Operating support from MAC is vital to the Delta Blues Museum's ability to fulfill its mission through educational exhibits and programs, in our ongoing work to honor the artists who created this powerful art form known as 'the Blues'," offered Museum Director Shelley Ritter, adding that "Mississippi's rich artistic heritage attracts visitors from around the globe whose lives have been enriched because of the contributions of our artists–this appreciation and interaction helps us identify shared values, thereby generating a higher quality of life for everyone."
About the Mississippi Arts Commission
The Mississippi Arts Commission, a state agency, serves the residents of the state by providing grants that support programs to enhance communities; assist artists and arts organizations; promote the arts in education and celebrate Mississippi's cultural heritage. Established in 1968, the Mississippi Arts Commission is funded by the Mississippi Legislature, the National Endowment for the Arts, the Mississippi Endowment for the Arts at the Community Foundation of Greater Jackson and other private sources. The agency serves as an active supporter and promoter of arts in community life and in arts education.
For information from the Mississippi Arts Commission, contact Anna Ehrgott, Communications Director, 601-359-6546 or aehrgott@arts.ms.gov
About the Delta Blues Museum
Established in 1979 by the Carnegie Public Library Board of Trustees and re-organized as a stand-alone museum in 1999, the Delta Blues Museum is Mississippi's oldest music museum. A 2013 recipient of the IMLS National Medal for Museum and Library Services–the nation's highest honor for museum and library service to the community–and a 2014 recipient of the National Arts & Humanities' Youth Program Award, the Delta Blues Museum is dedicated to creating a welcoming place where visitors find meaning, value and perspective by exploring the history and heritage of the unique American musical art form, the Blues. The Museum is also recognized as a Great River Road Interpretive Center.
For more information on events or programs, please call (662) 627-6820, or visit the Delta Blues Museum website.
Members of the press may register in the Press Room on the Museum's website to access further information, downloadable images and related materials.