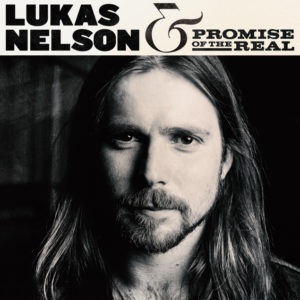 Since their formation as teenagers 10 years ago, Lukas Nelson & Promise of the Real have quietly developed into one of America's most dazzling new live acts, playing hundreds of shows and major festivals all over the world, attracting a deeply devoted underground following.
Still, with a bounty of invaluable experience under their belts, nothing foretold the artistic leap of Lukas Nelson & Promise of the Real. Their new, self-titled album is a mesmerizing, emotionally genuine, endlessly rewarding work of cosmic country soul set for release on August 25th, 2017 via Fantasy Records.
"I knew I had a lot of good songs that transcended the cultural boundaries between rock & roll and country," Nelson says of his vision for the album. "We owe a lot to Neil; we made this record after coming off the road with him for two years. Neil's been mentoring us, and we've been absorbing that energy, and I think it shows. We got acclimated to a different level of artistic expression. I wanted to get the songs as pure as they could be. We've grown."
The Neil to whom Nelson is referring is none other than Neil Young. Now an essential member of the POTR family, Young met the band after he caught them at Farm Aid several years back. "Neil got in touch after that, and we started talking by email," Nelson recounts. "Eventually, he asked us to record with him. We fell in love with each other musically, one thing led to another and we became Neil's band."
The new album includes 12 Lukas Nelson originals that draw on his country and rock lineage including literate Texas songsmiths like his father and "uncles" Kris Kristofferson, and Waylon Jennings. Other enduring influences include J.J. Cale, The Band, Clapton-era Delaney & Bonnie, and of course, his mentor Young.
Recorded at The Village Studios in West Los Angeles, Lukas Nelson & Promise of the Real was produced by John Alagia (Dave Matthews Band, John Mayer) and features the band's new six-piece line-up: Lukas Nelson (guitar, vocals), Tato Melgar (percussion), Anthony LoGerfo (drums), Corey McCormick (bass, vocals), along with new members Jesse Siebenberg (steel guitars, Farfisa organ, vocals) and Alberto Bof (piano, Wurlitzer, B3). Jess Wolfe and Holly Lessig of the indie-pop group Lucius contribute background vocals on five tracks evoking Exile on Main St.'s ecstatic, gospel-rooted harmonies, and Lady Gaga adds stirring background vocals to "Carolina" and "Find Yourself." Elsewhere, the lilting, Glen Campbell inspired gem, "Just Outside of Austin" features a guitar solo from Lukas' dad, country music icon Willie Nelson, and piano from his 86-year-old Aunt Bobbi.
Fans can pre-order the new release beginning July 6th at the link below. All vinyl and CDs sold in Lukas' pre-order store are signed. The vinyl is being released as a Double LP, featuring bonus tracks not included with the other formats.