So you want to grow up in the South, watching your family perform in one of the premier country rock bands in the world? You and your best friends want to grow up and have your own top-shelf rock band? Why not; this is America after all, right? Well, if you are Black Stone Cherry, then you can do all this and more.
We were fortunate enough to spend a wee bit of time with John Fred Young, the second generation drummer who keeps the beat and time for Black Stone Cherry. The story that follows is an interesting account of what it's like to be young, have a dream, and bring that dream into the real world as a living, breathing thing. All the work that is required, the trials faced, obstacles overcome, sacrifices made, and what it takes to succeed.
Having formed their band as teens, lead/rhythm guitarist Chris Robertson, rhythm/lead guitarist Ben Wells, bassist Jon Lawhon, and drummer/pianist John Fred Young have done exactly that. Young explains how they came to be. "Our bass player John is from Jacksonville originally, and he moved up when we were in high school, to Kentucky, of all places in the world. Chris, the singer, and I went to kindergarten together. We grew up in this town, Edmonton. We met our guitar player Ben at a little bonfire party at my dad and uncle's practice house. They played for the Kentucky Headhunters. We all live here in south central Kentucky now."
Indeed, his father guitarist Richard Young and his uncle, drummer Fred Young play in The Kentucky Headhunters. "I mean, when I was a kid I would go on the road with those guys, and I remember playing the drums with them. I was maybe 11 or 12, and they would do this benefit concert at the Blues Aid Festival in Helena, Arkansas. I remember meeting Otis Rush when I was a kid, and Pinetop Perkins. I got to watch Buddy Miles play, and he sat in with the Headhunters. Being around that stuff, I mean, especially the influence that the Headhunters had on us growing up."
The band was formed in Edmonton, Kentucky, and they frequented the "practice house" where they had come together to practice and play. The lads took over the beloved practice house and began perfecting their sound. That practice house is and has been an integral part of the Young family for several generations now. The love and pride are apparent as Young relates the story of this beloved refuge from the world.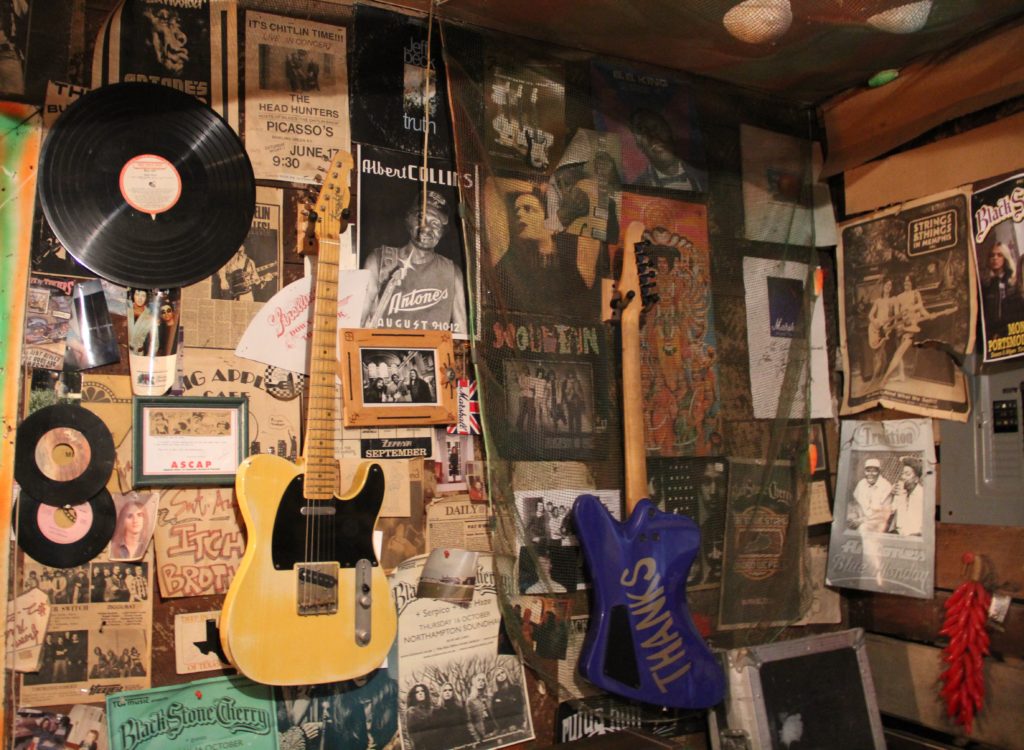 "It's such a jewel in the woods. My great-grandmother gave it to my dad and my uncle when they were teenagers to keep them out of trouble, and they'd have a place to play music. It was an old house; it was fallin' down in the '50s. They didn't have any insulation in the house, so they put up all these old posters on the wall, and records. What they were doing was decorating, but really, they were trying to keep the heat in the house.
"It's just a little run down house, but to us, it's our nucleus. If you go in there, there's Albert King posters and Muddy Waters posters, Howlin' Wolf, Lightnin' Hopkins. On one wall you'll have Cactus, Carmine Appice, and Tim Bogart. On the other side, there's Mott the Hoople, Yardbirds stuff, Derek and the Dominos. It's like a rock and roll museum.
"The place is called the 'Practice House.' It seriously carved out who we are. When Jon and Ben came into the band, and we all locked the band down, the internet was still in its infancy. We'd get some of these obscure bands, and we would go online and search about 'em. That's kind of how we got our music education. It's been a huge, huge inspiration to us and it is kind of blues, rock, and roll, southern rock museum.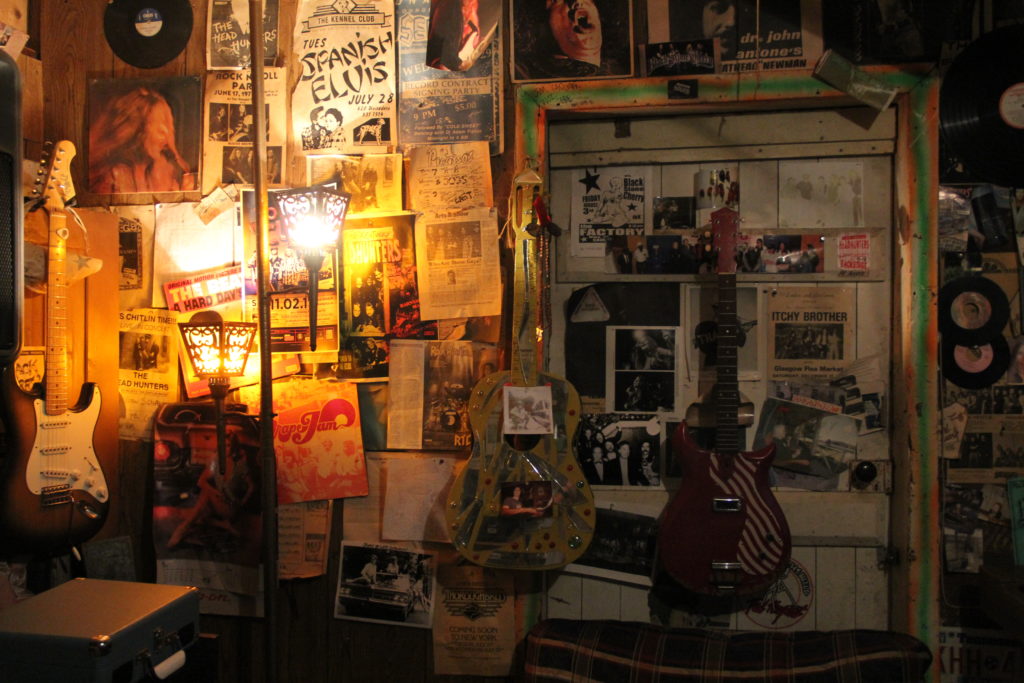 "We do a charity event every two years at home in a big theatre here. Now we have fans coming from England, some people coming from Germany. My dad laughs now, and says 'I'm gonna start charging people because I have given more tours now that you've started this concert at home.' Everybody wants to come see the practice house, so when we're sound-checking during the day, he's taking them, they're following him down to the lake to the practice house, where it all started."
When I mention the group's early days, playing shows to 200 rowdy, screaming fans as compared to their current festival performances in front of as many as 30,000, Young chuckles and admits, "It was different because yeah, we started playing these bars and then all-of-a-sudden… When we went to Europe, we noticed the fan base is so much different because they embraced our live show. I think that was what was different."
He continues, "We went over in 2007, and we had a lot of fans, but we weren't playing to large crowds. They were smaller than they were over here. Playing to 100, or 200 people, but it grew and grew. They love rock and roll, and blues-influenced music. We're a lifestyle type act. We never tried to be something that we weren't.
"I think our live show and musicianship won over people. We just kept going back and back, and now, we're holding a torch for Southern rock, and with this new EP Black and Blues, we wanted to make sure that we showcased our deep, deep blues influence."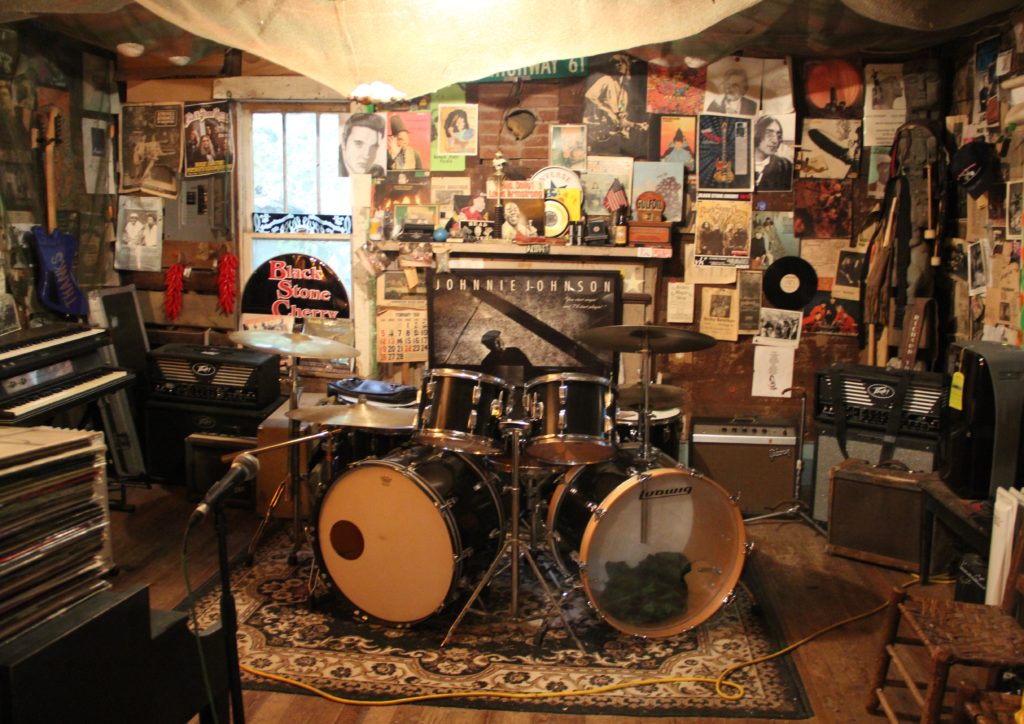 We turned our attention to the new EP, Black to Blues, which drops the 29th of this month. Why choose these particular songs, and these particular artists for the EP… Howlin' Wolf, Muddy Waters, Freddie King, Albert King? Young sounds a bit surprised at the question, thinks for a hot moment and then lays it out for us.
"They're some of the greatest. There's so many songs, and people have done versions of songs. 'Born Under A Bad Sign' – we wanted to do that song because Cream did that song, but, we were looking for songs that were 'obscure,' but not so obscure that people hadn't maybe heard them before and have some familiarity with it. It was tough to pick some stuff; I'll be honest with you. And too, we had to think about the arrangement; how could we alter the riff a bit and make it ours. So, it was a deep process."
As I first listened to these songs on Black to Blues, the thought that was running through my head was this: If we locked Judas Priest and Royal Blood in a garage with Marshall stacks and passed out 4-way hits of Purple Snoopy, and said, "OK, play some blues," this is what it would sound like.
When I convey this to Young, he is pleased. "That's a great comparison! Man, that's killer. You know, it's hard to do anything original sometimes anymore because there's so much great music out there. We've covered everything from Great White Buffalo by Nugent to obviously Mississippi Queen and Skynyrd, but… My dad Richard and Fred, my uncle, and Greg, of course, plays guitar and those guys influenced us beyond belief about the blues music.
"We're a rock and roll band from Kentucky, and we have the southern influence, you know; Skynyrd and The Allman Brothers, plus all the great English rock bands like Sabbath and Cream.
"All those bands are influenced by the blues and we wanted to turn some younger people on that may not have had the opportunity to grasp on to that genre. We released 'Built for Comfort' as our single, and there's people that's like, 'I'm not a blues fan, but this is turning me on to a whole different genre.' Our take on the blues is a lot of detuned and heavy stuff.
"Here's the cool thing about blues. Blues was created out of heartache and sadness, and a place of disparity. We opened for Metallica in Austria, and it doesn't matter who it is, Whitesnake, everybody is influenced by the blues, whether they know it or not."
Black to Blues will be out in about ten days, and of course, there will be touring in support of it. What else is on the horizon for Black Stone Cherry? An enthusiastic Young sets us straight. "Well, we're home right now, but we're fixin' to go back in and start working on these new songs we've been writing, and we have about 25 of them, and we'll narrow that down and start working on that. Hopefully, we'll have a new record out by the first quarter of next year."
The band doesn't plan to rest on their accomplishments and will continue to grow musically, and grow their fan base as well. Always learning, moving forward, and proudly carrying the torch for a new generation of Southern rock.
"We're from the blue-collar, rural country area. It is amazing to see the relationship we have developed with Britain and Europe, and also, Scandinavia. Those Nordics love rock and roll and blues, and metal! That's the thing that we have accomplished: we've not been a one trick pony. There's a lot of different sides of the band that we bring out, especially during a live show. That's where it gets crazy, and I think people enjoy it.
"We have tons of fans here in America too, and they get it, but it's taken a little slower here in America because America is dominated by radio, and we're not a radio band. We've built our fan base just like the old legends did: playing, touring, and going out there putting on a live show and meeting the fans.
"I think the longevity of doing that keeps you rolling versus having a big powerful hit or two and then fading away. We always joke that we're the band that's never had a hit, but they can't kill us."