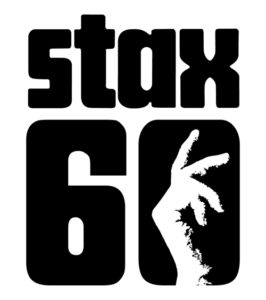 On the heels of BBC's tribute celebrating the 50th anniversary of the Stax/Volt Revue's first tour of the UK, Concord Music Group and Rhino Entertainment (Warner Music Group's catalog division) are proud to announce Soulsville U.S.A.: A Celebration of Stax (set for release September 22nd) as part of their year-long joint campaign celebrating the 60th anniversary of iconic soul label, Stax Records.
Collecting the label's biggest hits, Soulsville U.S.A.: A Celebration of Stax is a 60-track compilation spanning the early 60s through the mid-70s, and features the stars who created the "Memphis Sound," including Otis Redding, Isaac Hayes, The Staple Singers, Booker T. & the MG's, William Bell, Carla Thomas, Sam & Dave and The Dramatics, among many others. Soulsville U.S.A.: A Celebration of Stax is part of cross-label collaboration between Rhino Entertainment and Concord Bicycle Music, who collectively control recordings from label's heyday. This 3-CD collection, which includes new liner notes by journalist Jeff Slate, will be an update to the best-selling Stax 50: A 50th Anniversary Celebration, which has scanned close to 100,000 units since its 2007 release.
As part of the BBC Proms 2017, Jools Holland and his Rhythm & Blues Orchestra hosted a late-night tribute from London's Royal Albert Hall last Friday (9/1), celebrating the 50th anniversary of the Stax/Volt Revue's first tour of the UK. The concert featured some of the label's greatest surviving artists, including Booker T. Jones and Sam Moore (of Sam & Dave), as well as Sir Tom Jones, a longtime fan and interpreter of the Stax songbook. Both Booker T. Jones and Moore were part of the 1967 tour and were joined by fellow Stax artists William Bell, Steve Cropper and Eddie Floyd, along with contemporary artists, during the tribute.
Stax Publicist, Deanie Parker, who continues to fortify the legacy of Stax, shares: "Stax Records has been connecting the world with Rhythm & Blues-Soul music for 60 years. Five of our remaining irreplaceable Stax legends delivered an electrifying standing room only performance recently at the BBC Proms with help from legendary Tom Jones, Jools Holland and his exciting R&B Orchestra. The potent live-music concert was top quality and 'royal.' Stax hit songs performed by William Bell, Booker T. Jones, Sam Moore, Eddie Floyd and Steve Cropper set our hearts on fire, had us dancing in our seats and brought back so many precious memories. Even now, I am still on a sweet Soul music high."
The two-hour tribute Prom 65 – Stax Records: 50 Years Of Soul — featuring an interview with Ms. Parker talking to Jools about some of her favorite Stax music — is scheduled to re-air again on Friday, September 15th at 8pm on BBC RADIO 2.
About Stax 60:
The 60th anniversary of the legendary soul label Stax Records commemorates its extraordinary legacy as an international hit-making machine and its indispensable chapter in American musical history, as an integrated company in the heart of the Civil Rights movement. The Stax 60 celebration will highlight the hits, deep cuts and rare tracks from the Memphis label's heyday of the '60s and '70s, including the many legendary artists who jointly created the world-renowned "Stax sound," – Otis Redding, Booker T. & the MG's, Isaac Hayes, The Staple Singers, Carla Thomas, Rufus Thomas, Johnnie Taylor, Eddie Floyd, William Bell, Sam & Dave, The Dramatics and many more. The Stax 60 campaign will honor the music from Soulsville USA through curated collections, deluxe box sets, hi-resolution audio, streaming playlists and unique vinyl initiatives.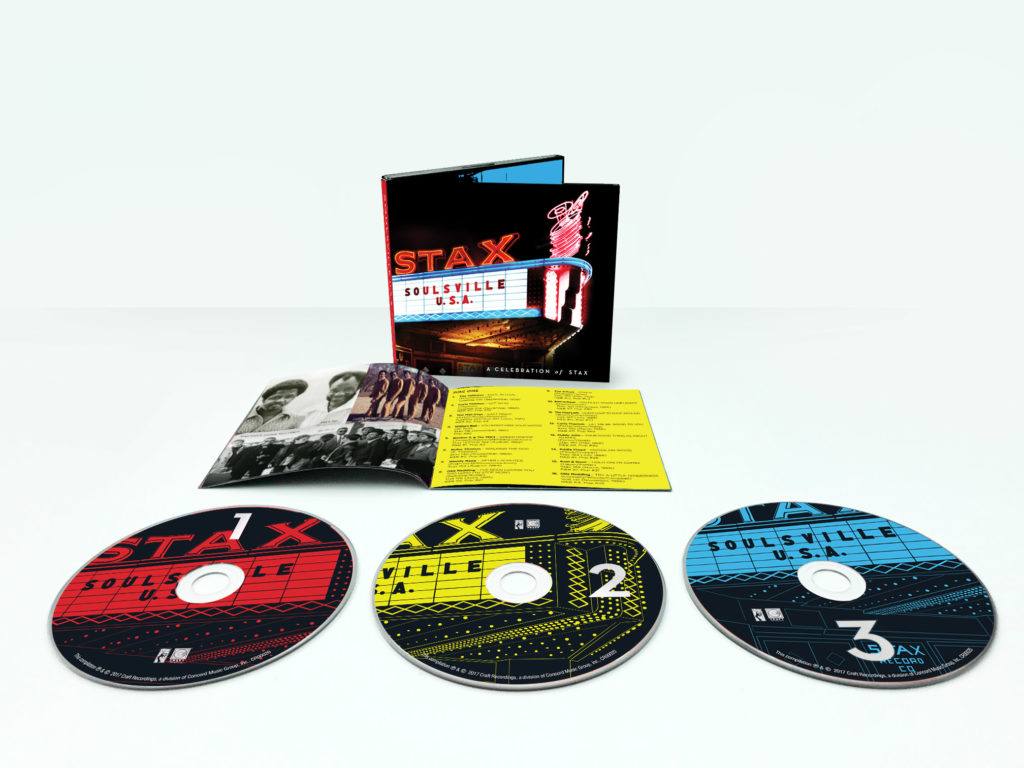 Track list:
DISC 1
1. The Veltones – Fool In Love (1:50)
2. Carla Thomas – Gee Whiz (2:16)
3. The Mar-Keys – Last Night (2:05)
4. William Bell – You Don't Miss Your Water (2:58)
5. Booker T. & the MG's – Green Onion's (2:50)
6. Rufus Thomas – Walking The Dog (2:30)
7. Wendy Rene – After Laughter (Comes Tears) (2:53)
8. Otis Redding – I've Been Loving You Too Long (To Stop Now) (2:49)
9. The Astors – Candy (2:55)
10. Sam & Dave – You Don't Know Like I Know (2:36)
11. The Mad Lads – Don't Have To Shop Around (2:45)
12. Carla Thomas – Let Me Be Good To You (2:40)
13. Mable John – Your Good Thing (Is About To End) (2:52)
14. Eddie Floyd – Knock On Wood (2:55)
15. Sam & Dave – Hold On! I'm Comin' (2:33)
16. Otis Redding – Try A Little Tenderness (3:20)
17. Carla Thomas – B-A-B-Y (2:48)
18. Booker T. & the MG's – Hip Hug-Her (2:22)
19. The Bar-Kays – Soul Finger (2:18)
20. Otis & Carla – Tramp (3:00)
Disc 2
1. Albert King – Born Under A Bad Sign (2:17)
2. Sam & Dave – Soul Man (2:42)
3. Otis Redding – (Sittin' On) The Dock Of The Bay (2:38)
4. Eddie Floyd – Big Bird (2:59)
5. Ollie & The Nightingales – I Got A Sure Thing (2:35)
6. Booker T. & the MG's – Soul Limbo (2:23)
7. Linda Lyndell – What A Man (2:39)
8. Judy Clay & William Bell – Private Number (2:40)
9. Eddie Floyd – I've Never Found A Girl (To Love Me Like You Do) (2:40)
10. The Staple Singers – The Weight (4:31)
11. Johnnie Taylor – Who's Making Love (2:47)
12. Carla Thomas – I Like What You're Doing (To Me) (2:50)
13. William Bell – I Forgot To Be Your Love (2:19)
14. Booker T. & the MG's – Time Is Tight (3:14)
15. Rufus Thomas – Do The Funky Chicken (3:15)
16. The Emotions – So I Can Love You (2:49)
17. Isaac Hayes – Walk On By (4:32)
18. Johnnie Taylor & Carla Thomas – Just Keep On Loving Me (2:38)
19. The Staple Singers – Heavy Makes You Happy (Sha-Na-Boom Boom) (2:58)
20. Rufus Thomas – (Do The) Push And Pull (Part. 1) (3:14)
Disc 3
1. Jean Knight – Mr. Big Stuff (2:27)
2. Johnnie Taylor – Jody's Got Your Girl And Gone (3:00)
3. Isaac Hayes – Never Can Say Goodbye (3:32)
4. The Dramatics – Whatcha See Is Whatcha Get (3:30)
5. The Staple Singers – Respect Yourself (3:30)
6. Isaac Hayes – Theme From Shaft (3:15)
7. The Bar-Kays – Son Of Shaft (3:13)
8. Little Milton – That's What Love Will Make You Do (3:53)
9. The Soul Children – Hearsay (3:20)
10. The Dramatics – In The Rain (3:15)
11. Isaac Hayes – Do Your Thing (3:16)
12. Frederick Knight – I've Been Lonely For So Long (3:18)
13. The Staple Singers – I'll Take You There (3:16)
14. Mel & Tim – Starting All Over Again (3:55)
15. Temprees – Dedicated To The One I Love (3:32)
16. The Dramatics – Hey You! Get Off My Mountain (3:29)
17. Johnnie Taylor – Cheaper To Keep Her (3:27)
18. The Staple Singers – If You're Ready (Come Go With Me) (3:19)
19. The Soul Children – I'll Be The Other Woman (3:33)
20. Shirley Brown – Woman To Woman (3:54)
Pre-order Soulsville U.S.A.: A Celebration of Stax