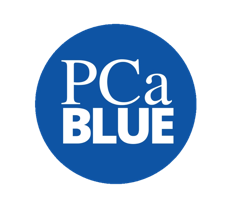 Editor's Note: This article appears courtesy of BG Magazine, with their kind permission.
September is Prostate Cancer Awareness month. 1 in 8 men will be diagnosed, so we want to encourage everyone: talk about prostate cancer with your doctor! If you're not at risk, talk about it with your family. And if you need some music to listen to in the waiting room, we've put together a playlist of musicians affected by prostate cancer.
Some of these artists died from prostate cancer; others are from their families (talk to your family!) and some of them are helping raise funds and awareness this month at two special events sponsored by PCaBlue, the non-profit for whom Buddy Guy serves as national spokesman. Here's the playlist – give it a listen, and read below to see how each artist is connected to the cause.
https://open.spotify.com/user/buddyguyslegends/playlist/0ExXMsR6z9aEJvBrSSgDU9
Artist
Connection
Buddy Guy
His brother Phil Guy died of prostate cancer.
Phil Guy
Died of prostate cancer
Raful Neal
Had prostate cancer
Kenny Neal
Son of Raful Neal, who had prostate cancer
Barrelhouse Chuck
Died of prostate cancer
Koko Taylor
Husband died of prostate cancer
Lonnie Brooks
Father died of prostate cancer
Wayne Baker Brooks
Grandfather died of prostate cancer
Big Daddy Kinsey
Died of prostate cancer
David Maxwell
Died of prostate cancer
Casey Jones (Albert Collins)
Died of prostate cancer
(was the drummer on this track)
Eddie Cusic
Died of prostate cancer
Lester Davenport
Died of prostate cancer
Marty Sammon
Played with Phil Guy; hosting PCaBlue's Sept 10th awareness show
Carlos Johnson
Headlining performer at PCaBlue's Sept 10th awareness show
Demetria Taylor
Performing at PCaBlue's Sept 18th awareness show
Snooks Eaglin
Died of prostate cancer
Lurrie Bell
Performing at PCaBlue's Sept 18th awareness show
Eddie Taylor Jr
Performing at PCaBlue's Sept 18th awareness show
James Brown
Had prostate cancer
Anson Funderburgh
Had prostate cancer
Anthony Moser
Producing/performing for PCaBlue's Sept 10th awareness show