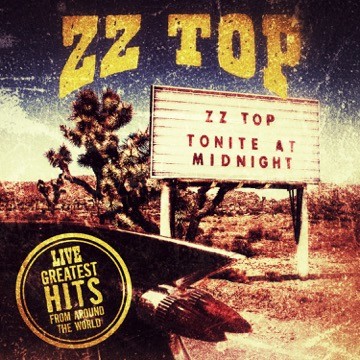 The members of ZZ Top, Billy Gibbons, Dusty Hill and Frank Beard, who first joined together in Houston almost five decades ago, have previously expressed great concern about the plight of those affected by the devastation wrought by Hurricane Harvey.
In an effort to raise funds and awareness, they have arranged for proceeds of iTunes sales — as of Friday, September 8 — of "La Grange," the leading track from their current album, Live! Greatest Hits From Around The World, be directed to support the work of the Salvation Army to help area residents rebuild their lives. 
"La Grange' is a very special song and place to us," noted Gibbons. "The narrative chronicles a 'coming of age' circumstance for many Texans and was our breakthrough hit back during the early days of the band. We actually got to perform 'La Grange' in La Grange for the first time in their fair city quite recently. 'La Grange' emerged as ZZ's fort top 10 chart buster and holds a special place in the band's history. We're hoping 'La Grange' will once again provide some comfort to those who need it so desperately.
The extended version of "La Grange" featured on the Suretone Records album Live! Greatest Hits From Around The World was recorded in Dallas and runs almost six minutes. Carl Stubner, Suretone Records Co-Chairman, noted, "Billy, Dusty and Frank wanted to do something meaningful since the Houston area and its people have, over the years, been so supportive. The band thought that transforming this brilliant version of 'La Grange' into a fund raising vehicle would be most appropriate and we think it's a terrific idea."