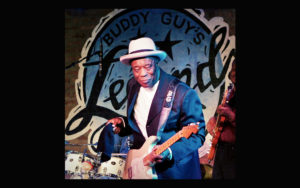 Events
Tune in for the likes of Buddy Guy, Guy King, Toronzo Cannon, Corey Dennison, and Melody Angel.
Read More »
Events
If you think the Red Hot Chili Peppers are slowing down, think again.
Read More »
News
Clapton also played "Sunshine of Your Love" on the guitar during the induction of Cream into the Rock and Roll Hall of Fame in 1993.
Read More »