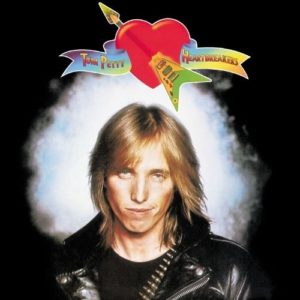 Florida rocker, Tom Petty has died at age 66. He died at 11:40 p.m. (EDT), surrounded by family, friends, and bandmates. He is survived by wife Dana York, his two daughters, and one stepson.
A statement by friend and longtime manager Tony Dimitriades on his website reads, "On behalf of the Tom Petty family, we are devastated to announce the untimely death of our father, husband, brother, leader and friend, Tom petty. He suffered cardiac arrest at his home in Malibu in the early hours of this morning and was taken to UCLA Medical Center but could not be revived. He died peacefully surrounded by family and friends."
Petty was found unconscious in his home in Malibu, last evening, in full cardiac arrest, and he was rushed to UCLA Santa Monica Hospital.  He was put on life support, and his pulse returned. Today, Petty has died after being taken off life support.
Petty had just wrapped his 40th Anniversary tour last Monday at the Hollywood Bowl. A 2002 inductee into the Rock and Roll Hall of Fame, in September 2006, he and his Heartbreakers received keys to the city of Gainesville, Florida where they had grown up and/or lived.
Born in Gainesville on October 20th, 1950, he dropped out of high school at age 17 to form his first band, the Epics, which evolved into Mudcrutch. Some members of that original group stayed with Petty throughout his career as members of the storied Heartbreakers. Inspired by Elvis Presley, and the Beatles, taught guitar by Don Felder, and with a voice like Dylan, Petty was destined for rock and roll greatness.
During his tenure with the Heartbreakers, super-group Traveling Wilburys, and as a solo performer, Petty was nominated for 18 GRAMMY® Awards, of which he won 3 (Best Rock Vocal Performance for Traveling Wilburys Vol. 1, Best Rock Vocal Performance for "You Don't Know How It Feels," and Best Music Video Long Form for "Runnin' Down a Dream"). He was also awarded the Billboard Century Award in 2005, 3 MTV Video Music Awards, and the Radio Music Legend Award in 2003.
His solo albums include Wildflowers in 1994, and Highway Companion in 2006. In addition to 13 albums with his Heartbreakers, Petty also recorded as a member of the supergroup Traveling Wilburys, appearing on Traveling Wilburys Volume 1 and Traveling Wilburys Volume 3, as well as with Mudcrutch on the eponymous album in 2008, and Mudcrutch 2 in 2016.
This hauntingly precognitive video was posted on the band's Facebook page on September 29th.