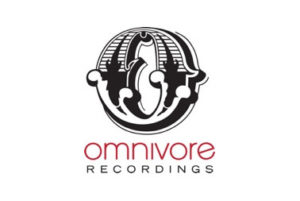 Omnivore Recordings, by the very definition of its name, has an insatiable appetite for music. Founded in 2010, the GRAMMY® Award-winning label is not bound by genre, era, or style. They are simply dedicated to the discovery and preservation of music, both old and new. Following that mission statement, Omnivore has announced the acquisition of Ru-Jac Records, the Baltimore, Maryland based soul/R&B label.
Ru-Jac Records was founded in 1963 by Baltimore promoter Rufus Mitchell, and investor partner Jack Bennett. Specializing in regional R&B, soul, funk, and jazz fusion, the bulk of their releases took place between 1963 and 1972. In the mid-1970s Mitchell stepped away from the label to pursue other business ventures, however, Ru-Jac continued to put out recordings until 1980.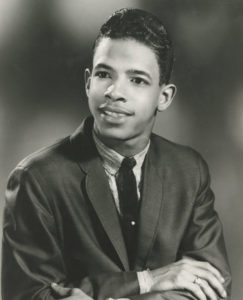 Beginning in January, Omnivore will roll out four various-artists volumes, collecting for the very first time anywhere the audio history of Ru-Jac Records. Kevin Coombe, series co-producer and East Coast soul historian, provides liner notes detailing the rise and eventual closure of the label, and its close ties to the then-segregated beaches and performance spaces of the region. Rare photos and ephemera will be included in each volume to help illustrate and trace the history of the label.
Some of the biggest names to record on Ru-Jac include Winfield Parker, Brenda Jones, Gene & Eddie, and "Sir" Joe Quarterman. The compilation albums, Mr. Clean: Winfield Parker at Ru-Jac, and True Enough: Gene & Eddie With Sir Joe at Ru-Jac, have already been released by Omnivore. A number of other artists will be represented on the four albums to come.
Due to poor note taking, one song, "Something Got a Hold On Me," is credited to "Unknown Artist," and has never been issued – until now.
Omnivore co-founder/partner Cheryl Pawelski said, "We are so pleased to be the custodians of these wonderful recordings and songs. It is deeply meaningful to all at Omnivore to be entrusted with the preservation of these labels so we may introduce new audiences to the music they hold." Omnivore Music Publishing has also acquired the accompanying publishing catalog for Ru-Jac Publishing.
All releases have been produced and compiled by Pawelski and Coombe, with mastering and restoration by GRAMMY® Award-winning engineer, Michael Graves. Ru-Jac artist Winfield Parker, serves as the consulting producer and is helping oversee the projects.
On January 19th, 2018 Omnivore will release the first two various artist albums; Something Got a Hold on Me: The Ru-Jac Records Story Volume 1, 1963–1964, and Get Right: The Ru-Jac Records Story Volume 2, 1964–1966. The two subsequent albums, Finally Together: The Ru-Jac Records Story Volume 3, 1966–1967, and Changes: The Ru-Jac Records Story Volume 4, 1967–1980 are scheduled for release on February 2nd. Each album will contain over 20 songs, many of which are previously unissued.

If there is a soul music historian, collector, or family member that may happen to know the name of the "unknown artist" performing "Something Got a Hold On Me," we'd love to know about it. Let us know in the comments below.