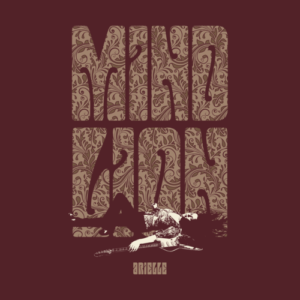 It seems for the most part that artists with one name are divas. Singer-songwriter, guitarist, and self-proclaimed gypsy Arielle shatters that illusion. Her newest EP release, Mind Lion, is a remarkably eclectic sampling from an artist who couldn't be more grounded.
Born in New Jersey, Arielle was raised in California and Hawaii, and now makes her home in Austin, Texas. She began singing at age five, and received her first guitar at 10. Since then she earned a degree from the Musician's Institute in Los Angeles and studied in London's Institute of Contemporary Music Performance.
Arielle has recorded with Joe Bonamassa and Brian May, opened for Heart and Joan Jett, toured with Cee Lo Green, and is currently on tour supporting Eric Johnson. Mind Lion is her 7th independent release.
Scheduled to hit the streets February 9th, Mind Lion has Arielle handling guitar and vocals, backed by Adam Peri on keyboards and bass, and Asher Fedi on drums. Made up of four original songs and one haunting cover of Muse's "Madness," her new EP has something for everyone.
The opening cut, "Voices In My Head," is a spunky, bluesy number that sets the tone nicely. Providing her own multi-layered backing vocals, and guitar harmonies creates a schizophrenic atmosphere that we had to repeat several times. Shivers? Yeah, we got 'em.
"Devil's Disguise" follows with its slow, sock-hop stroll vibe. Showcasing her stellar vocal range, the lyrics remind us that even though we may not feel OK at the moment, we're truly alright. Those feelings of inadequacy, fear, and personal imperfection are just the "Devil's Disguise."
"Just Another Reason," delves into the realm of Americana, but carries a similar message. The feel good acoustic guitar, and plain-spoken message combine to let us know everything is gonna be alright – even if we think it won't.
Sing like the wings of a butterfly
Like the clouds rolling all across the clear, blue sky
Soft as the snow falling on the mountainside
and when it feels like all your dreams are floating downstream
it's just another reason to sing.
Arielle's guitar does the talking on "Take II." A rock-solid instrumental, her playing stands comparatively to that of any axe-slinger in the business.
Currently supporting Eric Johnson on a US tour through the end of March, Arielle will be performing sans band. "I love performing with a band," she said. "But it makes it a bit more 'portable and affordable' as a solo act."
Mind Lion touched that old soul, wanderlust spot in our blues lovin' hearts. Take it from us when we say, it will touch yours too.
Artist: Arielle
Title: Mind Lion
Label: Independent
Release Date: February 9th, 2018
Running Time: 19:39
*Feature Image – Alejandro Osma